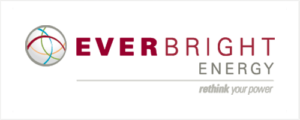 About EverBright Energy
Based out of Warrenville, Illinois, just west of Chicago, EverBright was first created in 2011 specifically to help residential customers and small businesses in the state take advantage of the changing marketplace for electricity.
Illinois actually first implemented electricity deregulation in the state 15 years ago in 1997, but only for large industrial customers. In 2001, Nania Energy was founded to show businesses how to better take advantage of this policy, helping them shop for lower electricity rates as well as reduce consumption and stabilize their electricity bills.
A decade later, Illinois finally opened up the same opportunity to switch electricity providers to all residents and businesses in the state. With that market starting out slowly, Nania Energy decided to offer its services in the residential sector, creating EverBright Energy to help manage its new customers.
The company prides itself on its familiarity with the Illinois market and its firm understanding of the needs of residents and businesses in the state. Now, EverBright has expanded its services throughout Illinois, serving both of the major utility companies in the state – Ameren and Commonwealth Edison (ComEd).
EverBright Electricity Services
With the help of energy company and electricity supplier Integrys Energy Services, EverBright is able to offer electricity rates that are generally below the local utility's rates. Generally, the company offers primarily fixed-rate contracts ranging anywhere from one to three years, taking advantage of a keen understanding of the fluctuations in the market to undercut the going prices.
More importantly, this whole process takes no more than five minutes to complete, with EverBright needing only assurance that a customer can switch electricity providers and a few pieces of information from their electricity bill. While it can take several weeks for the change to go into effect, the effort put into the process is fairly minimal.
Because Illinois has been somewhat slow to adopt clean energy, EverBright currently only uses as much renewable electricity as utility companies in the region, so the company does not offer any fully renewable energy plans.
Sign Up With EverBright Energy
To find out if Everbright Energy is an available provider in your area, use our FREE Compare & Switch tool on the right side of this page. Type your Zip Code into the box and select your utility. You'll then be presented with a list of reliable providers in your area that offer the best rates and plans.