Founded in 2015, Octopus Energy is a UK-based electricity provider looking to shake things up in the Texas energy market. That's because this renewable energy provider is really a tech company, allowing it to eliminate costly inefficiencies and pass the savings onto the consumer.
This focus on technology is why Octopus Energy has grown to serve over 2 million households in the UK. And while Octopus Energy's technologies are not fully implemented in Texas yet, its selection of fixed-rate plans with no cancellation fees makes it a valid option for many.
Octopus Energy's Texas Energy Offerings
Octopus Energy is an electricity provider that exclusively offers renewable energy plans. Its fixed-rate plans allow you to lock in your electricity supply rate for up to 12 months, and some plans include a subscription to Amazon Prime.
Other Octopus plans include a time-of-use plan for electric vehiclesoffering lower rates at night to charge your carand a custom rate plan based off your past usage.
All of Octopus Energy's plans have a fixed base charge of $10 a month, but are otherwise straightforward, with no usage credits or minimum usage fees. Lastly, none of these plans have any early termination fees, a unique incentive for fixed-rate plans in Texas.
Octopus Energy Ratings & Reviews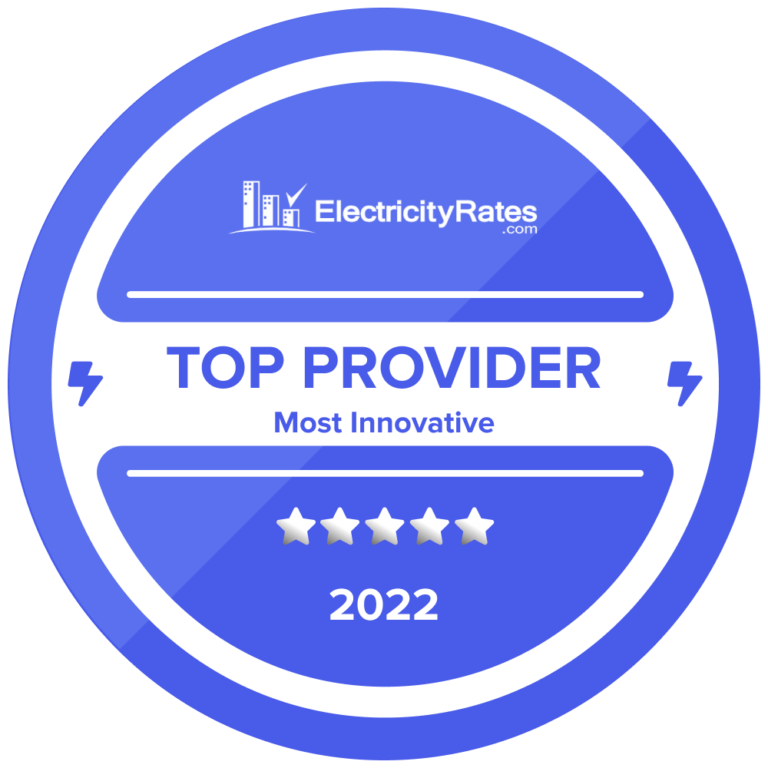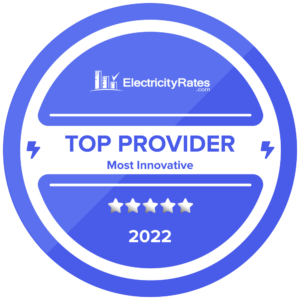 Octopus Energy earned a Provider Score rating of 3.81 out of 5, thanks to its plan selection and customer reviews. It was also considered the Most Innovative Provider on ElectricityRates.com's list of the Best Electricity Providers in the US.
100% Renewable Plans With No ETFs
All of Octopus's electricity plans are sourced from 100% renewable energy and have no early termination fees. The latter is particularly notable, considering many electricity providers have ETFs of $150 or more for their fixed-rate electricity plans.
Customer Reviews
While Octopus Energy is still gathering reviews in Texas, it already has thousands of glowing reviews from customers in the UK. Many of these customers note the organization's spectacular customer service.
Octopus Energy: Most Innovative Provider
Octopus Energy earned its spot as the Most Innovative Electricity Provider thanks to the array of technological advancements it's bringing to the industry. Of particular note is Kraken, its resource management system that efficiently routes renewable energy to 17 million customers in 12 countries.
However, Kraken isn't the only new technology that Octopus has brought to market:
Octopus Tracker – Tracks the wholesale price of electricity with extreme accuracy.
Agile Octopus – Allows customers to take advantage of lower electricity prices when wholesale electricity rates fall.
Octopus Electric Vehicles – Making electric vehicles up to 40% cheaper for consumers thanks to partnerships with employers.
Powerloop – Using car batteries as backup chargers and getting paid for charge that you provide to the grid.
Octopus Go – Cheaper electricity rates at night for charging electric vehicles.
While most of these technologies are based in the UK, Octopus plans on bringing some of them (and their cost savings) to the US market over the next few years.
Renewable Energy Plans
Octopus is a renewable energy provider that exclusively offers renewable energy plans. These plans ensure that no matter how much electricity you use, an equal amount of electricity enters the electric grid.
However, renewable energy plans don't make all the electricity you use renewable. This is because when renewable energy is generated, it gets mixed up with all the other electricity that's generated.
In order to keep track of the renewable energy, providers offering renewable energy plans purchase renewable energy certificates (RECs) on the consumer's behalf. These unique certificates are generated whenever a renewable energy generator sends 1 megawatt-hour of electricity to the grid. Generators then sell these credits as renewable energy to support their operations.
Put simply, switching to a renewable energy plan directly supports renewable energy generators. And with the falling price of renewables, these electricity plans have become cheaper than ever.
Comparing Electricity Rates in Texas
If you're comparing electricity rates in Texas, it's important to go over the steps that all Texans should take prior to enrolling:
Understand Your Electric Consumption – In Texas, your effective electricity rate for any plan is dependent on how much electricity you use. Examine each plan's Electricity Facts Label (EFL) to find the plan that fits your usage.
Enter Your ZIP Code Above & Compare – To compare multiple providers and plans available to you side by side, use ElectricityRates.com's shopping platform. Tiler, your AI-powered rate assistant, can help you find a plan that fits your needs.
Switch & Save – Once you've found the best electricity plan for you, fill out the necessary information and make the switch. This process is free, safe and secure on ElectricityRates.com. It will only take a few minutes.
Octopus Contact Information