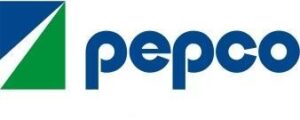 Compare PEPCO Electricity Rates
Founded in 1896, the Potomac Electric Power Company (PEPCO) provides safe and reliable energy service to over 894,000 customers across Washington, DC, and surrounding areas in Maryland. PEPCO is a unit of Exelon Corporation which services over 10 million customers across the united states. In 2019, Pepco donated over $3.4 million to 200 local organizations.
If you're a PEPCO customer, you enjoy the ability to choose your electricity provider, also known as Energy Choice. Keep reading to learn more about how you can find the best PEPCO electricity rates and switch providers today!
Shop PEPCO Electricity Rates
Here are some of the best electricity rates available for PEPCO customers in Maryland.
Best Electricity Rates

| Provider | Plan Name | Length | Rate Per kWh | Sign Up |
| --- | --- | --- | --- | --- |
| Constellation | 36 Month Home Power Plan | 36 Mo. | 11.89¢ | Select |
| Energy Harbor | Safe Harbor 36 | 36 Mo. | 12.99¢ | Select |
| Energy Harbor | Safe Harbor 32 | 32 Mo. | 13.09¢ | Select |
| Energy Harbor | Safe Harbor 24 | 24 Mo. | 13.29¢ | Select |
| Tomorrow Energy | 12 Month Fixed | 12 Mo. | 15.49¢ | Select |
Plan
Rate Per kWh
Constellation


36 Month Home Power Plan


36 Months
11.89¢
Select
Energy Harbor


Safe Harbor 36


36 Months
12.99¢
Select
Energy Harbor


Safe Harbor 32


32 Months
13.09¢
Select
Energy Harbor


Safe Harbor 24


24 Months
13.29¢
Select
Tomorrow Energy


12 Month Fixed


12 Months
15.49¢
Select
To see all rates available on ElectricityRates.com, enter your ZIP Code in the Rate Comparison Tool at the top of the page.
What is PEPCO Energy Choice?
By default, PEPCO customers receive both their electricity delivery and supply through PEPCO. By participating in Energy Choice, PEPCO customers can choose their electricity provider and realize potential savings over the default rate that PEPCO charges for the supply of electricity.
There are over 100 electricity providers that PEPCO customers can choose from, ranging from small, local electric companies to large national providers like Constellation andDirect Energy. Some providers, like Tomorrow Energy, specialize in providing 100% renewable energy plans.
ElectricityRates.com makes your choice simple by eliminating the guesswork and only giving you great rates from leading providers to choose between. All providers found in our Marketplace are reputable and trustworthy, so you can be confident in your choice.
How to Compare PEPCO Electricity Plans
ElectricityRates.com's goal is to make electricity shopping as easy as possible. The Rate Comparison Tool helps you quickly compare the best plans in your area and enroll in minutes. All you have to do is follow this simple three-step process.

Enter your ZIP Code See available plans for PEPCO customers.
Compare electricity providers and plans Pay attention to each plan's electricity supply rate and plan length.
Switch electricity providers After you find the right plan for you, fill out the necessary information, and switch.
That's it! Your new provider will take over within one to two billing cycles. You will still pay your electricity bills through the PEPCO utility and the only change will be the electricity supply rate on your bill.
PEPCO Service Area
PEPCO delivers electricity and natural gas across 640 square miles in Washington DC and the surrounding areas in Maryland.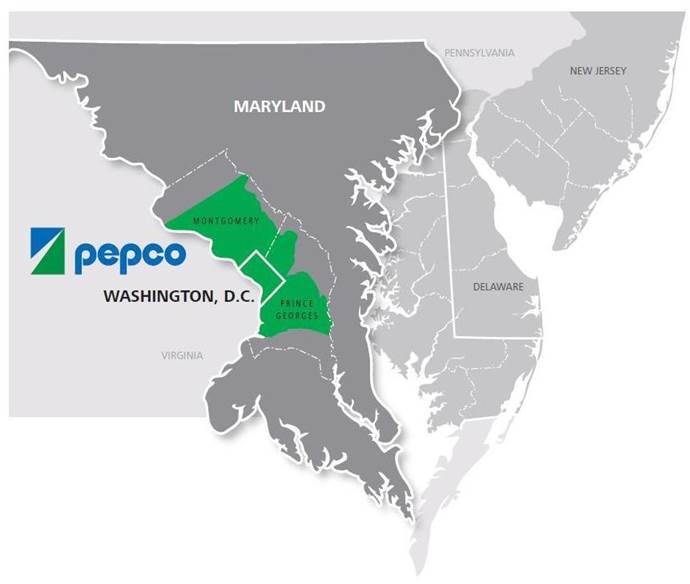 Source: PEPCO.com
Cities Served:
Germantown, MD
Gaithersburg, MD
Rockville, MD
Washington DC
Counties Served:
Montgomery County
Prince George's County
Understanding Your PEPCO Electricity Bill
There are two separate types of charges on your PEPCO electric bill, delivery charges, and supply charges. With Energy Choice, you can take control of your electricity supply charges by switching electricity providers.
PEPCO Delivery Charges
Delivery charges generally go to PEPCO and are there to support the delivery of your electricity. These charges do not change when you switch electricity providers since the Maryland Public Service Commission sets them for each utility in the state.
Supply Charges
Supply charges are charges for the electricity that you use. The cost for your energy supply is what changes when you switch electricity providers. You can compare electricity plans by using the electricity supply rate on your bill.
For more information visit our PEPCO electricity bill page,
PEPCO Price To Compare
PEPCO's Price to Compare is the rate per kilowatt-hour for the default electricity supply from PEPCO. You use the Price to Compare when comparing electricity providers and plans. This number is listed on your PEPCO electric bill.
PEPCO Utility Contact Information
For power outages, emergencies or billing questions, contact PEPCO directly:
Shop Electricity Rates for Other Maryland Utilities
Want to learn more about comparing rates? Check out our comprehensive resource on Maryland electricity rates.