Current Duquesne Light Electricity Rates
As a resident of Pennsylvania and a Duquesne Light customer, you have the ability to shop and switch to a lower electricity supply rate than what Duquesne Light offers. Below you will find Duquesne Light's "Price to Compare" as well as competing rates available in your area. Switching is 100% free and can be done in just minutes.
Duquesne Light Company (or Duquesne Electric) services a smaller area than nearly all of Pennsylvania's other utility companies, and serves a substantially smaller number of customers than the state's largest utilities, PECO and PPL. Nonetheless, Duquesne plays an important role in the Keystone State because of its importance to the crucial industrial region around Pittsburgh.
Duquesne Light History 
They Duquesne Light Company was founded in the late 1800s by early American inventor and entrepreneur George Westinghouse. It was run under the auspices of the Philadelphia company, which held many of Westinghouse's other ventures, until 1989 when it created Duquesne Light Holdings (DLH) as a hold company. DLH was then purchased in 2007 by Macquarie Group Limited, the prominent international investment group, in 2007.
Duquesne Service Area
Duquesne services a small but important region of western Pennsylvania along the border with Ohio: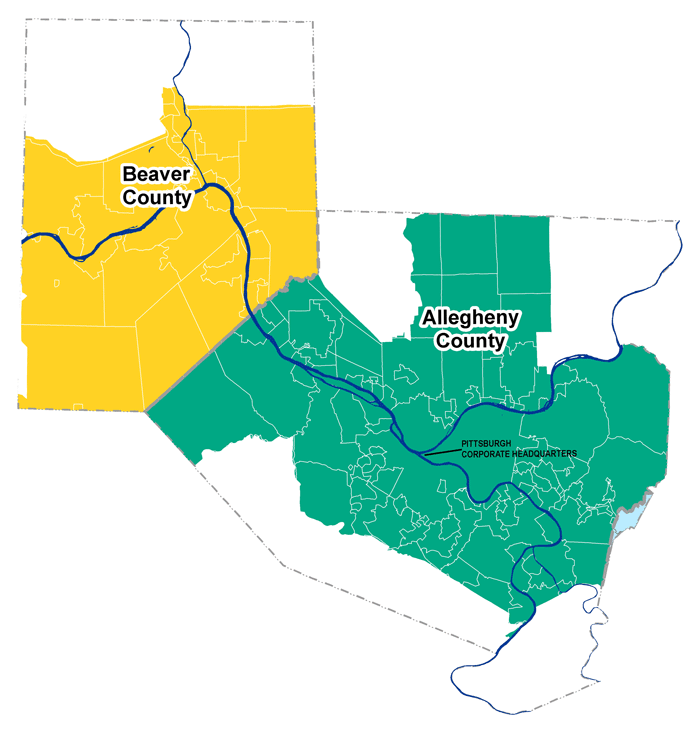 The Duquesne service area covers around 817 square miles, including more than 45,000 miles of overhead lines
This region covers the vast majority of both Beaver County and neighboring Alleghany Couny, including Pittsburgh.
This service area includes more than 525,000 residential customers, composing roughly 90 percent of the utility's customers.
Duquesne also services nearly 63,000 commercial and industrial customers.
Duquesne Light Electricity Rates
When Duquesne Light customers don't switch their electricity provider, the delivery and the supply of their electricity is done by the utility. With Pennsylvania electric choice and electricity deregulation in full effect, customers now have the right to choose their own Duquesne Light electricity rates, providers and plans.
On the right side of the screen you will find a free compare and switch tool which will allow you to choose from a number of  electricity providers. Just enter your zip code, click search and start comparing electricity providers. You will need your most recent Duquesne Light bill to complete your switch. Once you make the switch, their is no need to contact your utility directly. The provider will contact Duquesne Light and you should see your new electricity supply rate on your bill in 1-2 billing cycles.
For power outages, emergencies or billing questions, contact Duquesne Light directly:
Duquesne Light
Phone: 412-393-7100