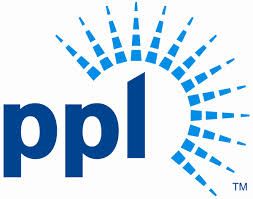 Compare PPL Electricity Rates
Pennsylvania Power & Light (PPL) Electric Utilities delivers electricity to 1.4 million Pennsylvanians throughout the eastern half of the state. They maintain the infrastructure needed for reliable electricity delivery including about 50,000 miles of power lines – enough to stretch around the world, twice.
A steward in the community, PPL spends over $90 million annually to help low-income customers pay their heating bills.
If you are a PPL customer in Pennsylvania, benefit from Energy Choice. This means that you can choose your electricity provider and realize potential savings on your electricity supply rate. Over 577,000 PPL customers have made the switch as of June 2020.
Shop PPL Electricity Rates
Best Electricity Rates
Provider
Plan Name
Length
Rate Per kWh
Sign Up
Tomorrow Energy

12 Month Fixed

12 Mo.
7.08¢

Save 3%

Select
Starion Energy

Starion Secure

12 Mo.
7.39¢
Select
Clearview Energy

Clear Green Guarantee 12

12 Mo.
7.49¢
Select
Constellation

36 Month Home Power Plan

36 Mo.
7.99¢
Select
Constellation

36 Month Electricity Plan PowerPlug

36 Mo.
8.19¢
Select
Plan
Rate Per kWh
Tomorrow Energy


12 Month Fixed


12 Months
7.08¢
Select
Starion Energy


Starion Secure


12 Months
7.39¢
Select
Clearview Energy


Clear Green Guarantee 12


12 Months
7.49¢
Select
Constellation


36 Month Home Power Plan


36 Months
7.99¢
Select
Constellation


36 Month Electricity Plan PowerPlug


36 Months
8.19¢
Select
100% Renewable Sources

Smart Home System Included
To see all rates in your area, enter your ZIP Code in the Rate Comparison Tool at the top of the page.
How to Compare Electricity Rates
ElectricityRates.com makes finding the best rates fast and easy so you can spend your energy on other things. Simply follow this three-step process:

Enter your ZIP Code – To see plans and providers in your area.
Compare electricity providers and plans – Pay attention to each plan's electricity supply rate and length.
Switch electricity providers – After finding the plan you want, select it, fill out the necessary info and switch!
It's that simple. Your new provider takes care of the rest. Your new plan will take over within one to two billing cycles. PPL still bills you, so the only change you'll notice is your new electricity rate.
Service Area
PPL's service area covers the central and eastern portions of Pennsylvania and including 29 counties.
Cities Served:
Counties Served:
Berks
Bucks
Carbon
Chester
Clinton
Columbia
Cumberland
Dauphin
Juniata
Lackawanna
Lancaster
Lebanon
Lehigh
Luzerne
Lycoming
Monroe
Montgomery
Montour
Northampton
Northumberland
Perry
Pike
Schuylkill
Snyder
Susquehanna County
Union
Wayne
Wyoming
York
PPL Energy Choice
By default, PPL customers receive both their electricity distribution and supply from the utility. In 1997, Pennsylvania residents were introduced to Energy Choice as a result of the Electricity Generation Choice and Competition Act. Since then, energy customers have had the ability to compare electricity providers and go with the best one for them.
The Pennsylvania PUC operates PA Power Switch, the official electricity shopping site for the state. On PAPowerSwitch.com, you'll find a vast and potentially scary amount of providers to choose from with varying levels of customer satisfaction and reliability.
ElectricityRates.com eliminates the fear of choosing the wrong provider. When you switch through ElectricityRates.com, you can rest assured that you are choosing between leading providers offering great rates.
Reading Your PPL Electricity Bill
Before switching electricity providers, you should note the two types of charges on your PPL electricity bill. These are delivery charges and supply charges. Delivery charges ensure the reliable transmission and delivery of electricity and are set by the Pennsylvania PUC. Supply charges are what you pay your electricity provider for the electricity you use.
When you switch electricity providers, you take control of your electricity supply charges including your electricity supply rate, contract length and applicable terms.
PPL Price To Compare
The PPL Price to Compare is the electricity supply rate for PPL's default electricity supply service. You use it when comparing competing electricity plans, hence the name Price to Compare. PPL's Price to Compare is listed on your PPL electricity bill.
PPL Contact Information
Want to learn more about Energy Choice in Pennsylvania? Visit our Pennsylvania electricity rates page.