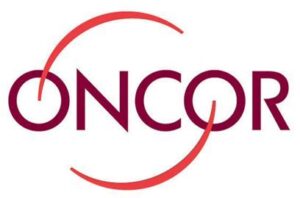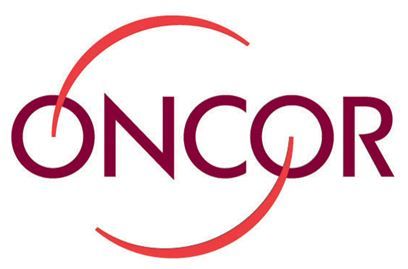 Oncor Electricity Rates
If you are among the 10 million Oncor customers across Texas, you are eligible to participate in electric choice by switching to a retail electricity provider for the supply side of your electric service. When shopping around for new Oncor electricity rates, you'll find that many providers are offering better rates than what you're currently paying as well as more customized, flexible plans that can better fit your electricity needs.
No matter who supplies your electricity, Oncor will continue to deliver your electricity with the same reliability as before. Because of deregulation in Texas, Oncor is only permitted to profit from the distribution and transmission of electricity and not the actual supply of electricity, so there is no incentive for the utility to compete for your business as a supply customer.
Continue on to learn more about Oncor, why you should switch, how to compare providers, and how to switch. Once you've selected the best provider for your needs, the switching process is simple and should only take a few minutes of your time.
Oncor Service Areas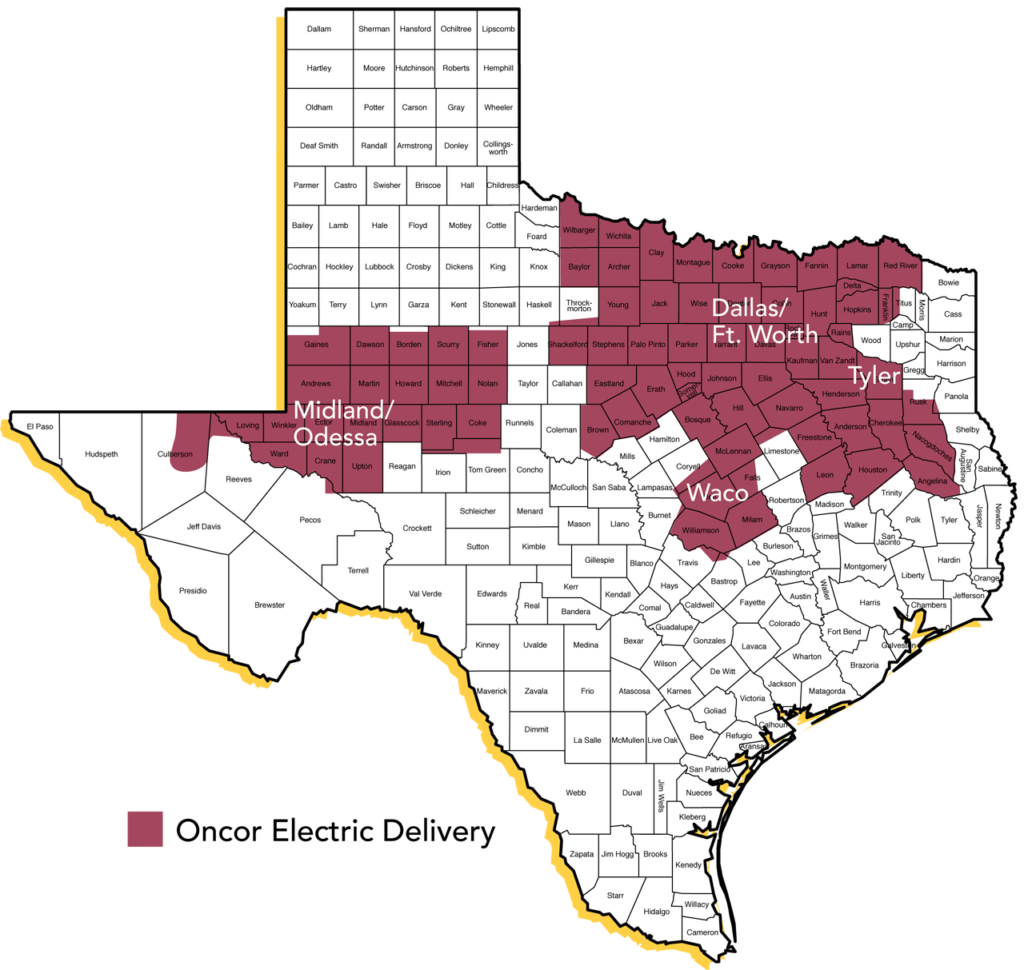 Source: Oncor
Oncor delivers electricity to dozens of counties in the east, west, and north-central areas of Texas. Major areas include:
Service Areas
Fort Worth
Killeen
Midland
Odessa
Tyler
Waco
Compare Oncor Electricity Providers
We're not here to tell you which provider to choose, but here at ElectricityRates.com, we can provide you with useful information that can help you made a more educated decision. We also have a FREE compare and switch tool at the top of this page for your convenience. This tool presents you with some of the best Oncor electricity rates in your area. To use the tool, enter your zip code into the orange box and click "Compare". After you've selected Oncor as your utility, you'll see a list of providers along with supporting pricing information.
Switch Oncor Electricity Rates
After you've compared Oncor electricity rates and selected a provider for your particular needs, switching is easy. If you have selected a provider through the Compare & Switch tool, you can sign up directly through an online form. No matter how you switch, have your account information on hand, which can be found on your most recent electric bill. After you've made the switch, your new provider will contact Oncor so you won't have to.
Remember, the reliability of your electric service will NOT change, since distribution and transmission are the responsibility of Oncor. You'll still call the utility when there are issues such as power outages and downed power lines, and you should continue to receive your utility bill from Oncor. The only actual change is the different rate on your electric bill, which will appear in one to two billing cycles.