Electric Utility Companies In Texas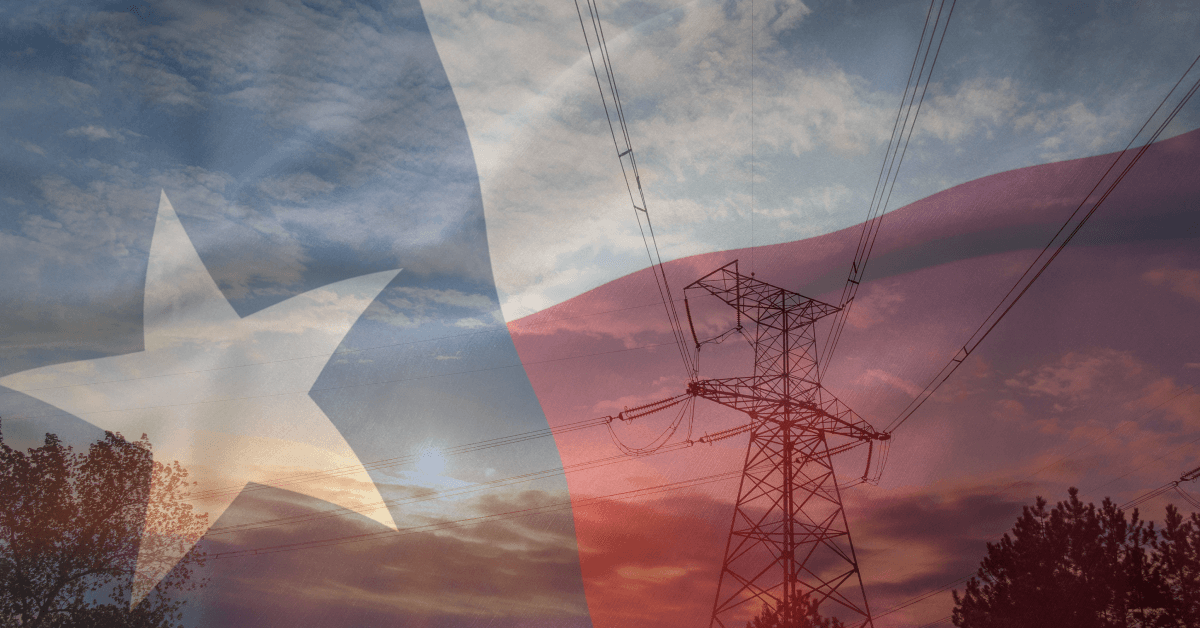 In Texas, four utility companies deliver electricity to the vast majority of the state including – AEP Texas, CenterPoint Energy, Oncor Electric Delivery, and Texas-New Mexico Power (TNMP).
If any of these companies deliver your electricity, you have the power to choose the electricity company that supplies your power and save on your energy costs. When you choose your electricity provider, they supply the electricity that is delivered by the utility.
What Is A Utility Company?
An electric utility company delivers electricity to your home. They own and maintain the electrical infrastructure (poles, wires, transformers, etc.) to ensure you have reliable electricity service. Utility companies in Texas are regulated by the Texas Public Utilities Commission who is responsible for oversight of the deregulated electricity market and ensuring fair practices.
There is only one utility provider for a designated area. For example, Houston's only electric utility company is CenterPoint Energy. This means you can't change utility providers. Where you live determines your utility company.
How is a Utility Different than an Electricity Provider?
While your local utility in Texas maintains the infrastructure and safe delivery of energy to your home, the electricity provider is who supplies that electricity. They also determine the rate and terms that you pay for that supply. Electricity providers partner with utilities to ensure you always have safe & reliable service at the terms you agree to when you sign up for electricity.
Here are a few other key differences between a utility and an electricity provider:
Local Utility
Maintains infrastructure for transmission of electricity (poles, wires, etc.)
Ensures safe & reliable delivery of electricity to your home
Takes care of all emergencies including outages and downed power lines
Electricity Company
Provides the supply of electricity that your utility then delivers to you
Determines the electricity supply rate, contract length, and other terms of your service
Sends your monthly electricity bill
Texas Utility Providers Service Area Map

How to Compare Texas Utility Rates
Enter your ZIP Code at the top of this page to see rates available for your utility's service area. You can also find a snapshot of the best rates on ElectricityRates.com for each utility below.
AEP Texas
AEP Texas is a subsidiary of American Electric Power (AEP) and delivers electricity to over one million customers. AEP Texas is unique because the electricity plans available to you depend on where you live in AEP Texas's service area.
If you have AEP Texas and live in the central, northern or western part of Texas, you are a part of AEP Texas North. Check out some of the best rates for AEP North below:
The other area is designated as AEP Texas Central, and while some of its service area runs throughout the central parts of the state, the majority is in the south. Check out a snapshot of the best prices available for AEP Central below:
CenterPoint Energy
CenterPoint Energy delivers electricity to 2.5 million customers in the greater Houston area. Check out a snapshot of the best rates for CenterPoint Energy below:
Oncor Electric Delivery
Oncor is the largest electric utility provider in Texas, serving over 10 million customers throughout the state. A bulk of their service area is in Dallas, Fort Worth and the surrounding areas. However, it also serves portions of western Texas. Check out a snapshot of the best rates for Oncor below:
Texas-New Mexico Power (TNMP)
Texas-New Mexico Power (TNMP) is the smallest utility provider out of the four, serving 255,000 homes and businesses throughout the state. Its service area is sporadic, with larger areas in west Texas and south of Houston, and some service areas in the Dallas-Fort Worth metroplex. You can see some of the best rates for TNMP below:
Other Utility Companies In Texas
The other utility companies in Texas don't offer electricity choice. There are two types:
Municipal Utility – These utilities are owned and operated by the city. An example would be Austin Energy.
Cooperative Utility – These utilities are owned by the people that they serve. These serve primarily rural areas of the state.
If you want to learn more about the electricity market in Texas, check out the Texas electricity guide. It will walk you through everything you need to know about Texas's competitive electricity market.