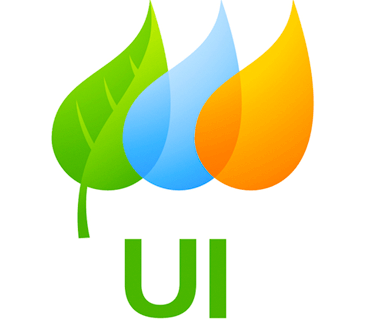 Since the end of the 19th century, The United Illuminating Company has delivered electricity from New Haven to Bridgeport and currently serves over 300,000 customers. Today, they still deliver electricity to the same area and remain heavily involved in the community ensuring Connecticut residents get the best electricity service possible.
If you are a United Illuminating (UI) customer, you can take advantage of Energy Choice. This provides you the opportunity to choose your electricity provider and realize potential savings on your bill.
Compare United Illuminating Electricity Rates
Best Electricity Rates

| Provider | Plan Name | Length | Rate Per kWh | Sign Up |
| --- | --- | --- | --- | --- |
| Direct Energy | Live Brighter™ 18 | 18 Mo. | 12.59¢ | Select |
| Direct Energy | Live Brighter 36 | 36 Mo. | 13.09¢ | Select |
| Direct Energy | Live Brighter™ 12 | 12 Mo. | 13.19¢ | Select |
Plan
Rate Per kWh
Direct Energy


Live Brighter™ 18


18 Months
12.59¢
Select
Direct Energy


Live Brighter 36


36 Months
13.09¢
Select
Direct Energy


Live Brighter™ 12


12 Months
13.19¢
Select
How to Compare Electricity Rates
ElectricityRates.com's job is to make finding the best electricity rates as easy as possible. With the Rate Comparison Tool, you can compare leading electricity providers and plans side by side, and switch in minutes. Just follow these three simple steps.

Enter your ZIP Code To get a list of providers and plans available for United Illuminating.
Compare electricity providers and plans Consider each plan's electricity supply rate and plan length to find the right plan for you.
Switch electricity providers After finding the right plan for you, select it and fill out the necessary information.
That's it! Your new provider of choice will take over within one to two billing cycles and you do not need to contact United Illuminating.
United Illuminating Energy Choice
In 1998, Connecticut residents gained Energy Choice as a result of the state's energy deregulation laws. By default, UI customers receive both their electricity delivery and supply from the utility.
By participating in Energy Choice, you can take control over the supply portion of your electricity bill. This benefits the customer by giving them the ability to take advantage of competing offers from retail electricity suppliers. You can lock in a low fixed-rate, support 100% renewable energy and sign up for plans that come with incentives such as smart-home bundles.
United Illuminating Service Area
Cities Served:
Ansonia
Derby
East Haven
Easton
Fairfield
Hamden
Milford
North Branford
North Haven
Orange
Shelton
Stratford
Trumbull
West Haven
Woodbridge
Which Electricity Providers Can UI Customers Choose From?
There is a wide variety of electricity providers that United Illuminating customers can choose from ranging from small, local electric companies based in Connecticut to large national brands like Constellation and Direct Energy. Some providers, like Verde Energy, specialize in providing 100% renewable energy plans.
Having so many options can be overwhelming, especially if you're new to Energy Choice. ElectricityRates.com makes your choice simple by eliminating the guesswork and only bringing you great rates from leading providers to choose between in the Marketplace.
Reading Your United Illuminating Electricity Bill
On your electricity bill, there are two types of charges: delivery charges and supply charges. When you take advantage of Energy Choice and switch electricity providers, you are taking control of your electricity supply charges. The sections below will explain this in further detail.
Utility Delivery Charges
Delivery charges to ensure the reliable delivery of electricity to your home. The Connecticut Public Utilities Regulatory Authority set these charges for each utility in the state. Switching electricity providers does not affect them.
Supply Charges
Supply charges are what you pay for the electricity that you use and they go to your electricity provider. They are based on an electricity supply rate. This rate is what you use when comparing electricity plans and can be found on your electricity bill.
Click here to learn more about reading your United Illuminating bill.
United Illuminating Price To Compare
The Price to Compare is the electricity supply rate for default United Illuminating electricity service. This is the rate you use when comparing electricity plans to see how much you can save over the default supply rate. You can find the current Price to Compare on your electricity bill.
United Illuminating Helps You Save With Energize CT
United Illuminating supports Energize Connecticut, which is a joint initiative between multiple state organizations and utilities dedicated to help Connecticut residents make more energy-efficient choices. Because of this, United Illuminating customers have access to programs that can help them save on their energy expenses and increase the energy efficiency of their homes.
Here are just a few examples of what you can get as of January 2022:
Home Energy Solutions – Get a home energy audit for $50 to increase the energy efficiency of your home. The average home saves $200-$250 per year in energy expenses.
$100 Off A Smart Thermostat – Get $100 off a smart thermostat from name brands like Nest, ecobee and Honeywell.
Water Heater Discount – Find a $750 discount on energy-efficient water heaters, possibly cutting what you pay in half.
To see all the programs you can take advantage of, check out this post on United Illuminating customer programs.
United Illuminating Contact Information
Still have questions about Energy Choice? Visit our page about Connecticut electricity rates.