Best 2021 Electricity Providers
There are hundreds of retail electricity providers across the country ranging from small, local electricity companies to larger national companies. Choosing the best provider can be a daunting task, especially if it's your first time participating in Energy Choice. In addition to finding the best rate for you, you may also want to consider a provider's reputation, business history, community impact and how innovative their offers are.
ElectricityRates.com created the Provider Score™ rating system to help you compare electricity providers and make the best choice for your electricity supply. Keep reading to learn more about how electricity providers work and see the Provider Score for leading electricity providers.
Provider Score™ Summary
| Provider | Provider Score | Energy Options | Service Areas |
| --- | --- | --- | --- |
| Constellation | | | CT, GA, IL, OH, MA, MD, NJ, NY, PA, TX |
| TriEagle Energy | | | TX |
| Direct Energy | | | CT, IL, MA, MD, NH, NJ, NY, OH, PA, TX, DC |
| Tomorrow Energy | | | PA, NJ, MD, OH, TX |
| Starion Energy | | | CT, IL, MD, NJ, NY, OH & PA |
| Public Power | | | CT, IL, MD, MA, NY, OH, PA, RI, DC |
| Energy Harbor | | | IL, MD, OH, PA |
| Frontier Utilities | | | TX, NJ, PA & OH |
| First Choice Power | | | TX |
| Spark Energy | | | CT, IL, MA, NJ, NY, PA & TX |
| Pulse Power | | | TX |
| Verde Energy | | | CT, MA, NJ, NY, OH, PA & DC |
Electricity Plans

Natural Gas Plans

100% Renewable Sources

Business Electricity

Smart Home Bundles
Provider Score™ Rating System Overview
To help bring more transparency to energy consumers, ElectricityRates.com created the Provider Score™ rating system which takes into account dozens of unbiased data points to rate electricity providers on a 5 point scale. Rating categories include the followings
Product Offering & Innovation
How innovative are the energy products that the provider offers? Do they offer renewable energy plans, smart-home devices or home energy solutions?
Accessibility & Support
How accessible are the electricity provider's bill payment and customer support options? Do they offer online bill pay, online chat and a 24/7 customer service phone number?
Business History & Community Outreach
How reliable is the electricity provider? Have they been in business for a long time? Are they accredited by the Better Business Bureau (BBB) and do they have a positive impact in their community through charitable work?
Customer Reviews
What kind of ratings does the electricity provider have from its customers? Do they get mostly positive feedback and proactively address complaints?

Provider Score™: 4.5/5
Constellation, an Exelon Company, is a leading competitive energy company serving over 2.5 million residential and business customers across the United States. They specialize in integrated energy solutions from electricity, natural gas and renewable energy supply to energy efficiency and distributed energy solutions.
Learn More

Provider Score™: 4.5/5
TriEagle Energy has been a well-respected leader in the Texas retail energy industry for close to 20 years. Their focus is delivering value through energy cost savings, instilling trust by understanding the energy needs of its customers and providing customized solutions and products.
Learn More

Provider Score™: 4/5
Serving over 4 million residential customers, Direct Energy is one of the largest electricity, natural gas and home services providers in North America. They are also one of the largest commercial and industrial electricity with over 240,000 business electricity customers.
Learn More

Provider Score™: 4/5
Tomorrow Energy is a retail electricity and natural gas supplier with a mission of creating a positive impact in the world by giving customers more clean Energy Choices. Their electricity plans are backed by 100% National Wind Renewable Energy Certificates. All natural gas plans are backed by 100% carbon offsets.
Learn More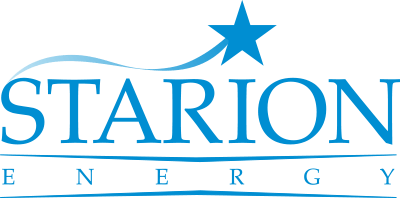 Provider Score™: 4/5
Starion Energy is dedicated to cultivating long-term customer relationships. Starion created their business model understanding the challenges their residential and business customers face in this industry. Their entrepreneurial attitude leads them to work as your partner.
Learn More

Provider Score™: 3.5/5
Public Power is a retail energy provider that serves states throughout the Northeast and Midwest. Since 2008, they have served over one million homes and businesses. They pride themselves on offering competitive, and straight-forward energy plans with hassle-free customer service.
Learn More

Provider Score™: 3.5/5
Energy Harbor is a retail energy provider specializing in providing clean, carbon-free energy for residents and businesses. They're headquartered in Akron, Ohio and serve nearly one-million customers across Ohio, West Virginia and Pennsylvania. Safety, reliability and sustainability are outlined as Energy Harbor's core values.
Learn More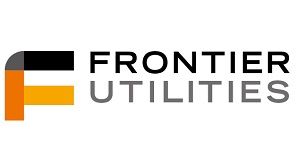 Provider Score™: 3.5/5
Headquartered in Houston, Texas, Frontier Utilities has been providing affordable energy plans to its customers for over a decade. Frontier's mission is to create superior value and service for its customers, employees, communities and investors through the sale and supply of energy and related services.
Learn More

Provider Score™: 3.5/5
First Choice Power, a division of Direct Energy, has deep roots in Texas and has been a leading electricity provider since Texans got the power to choose in the early 2000s. Their mission is to put customers at the forefront by offering the best electricity rates and plans that are basic enough for all to understand.
Learn More

Provider Score™: 3.5/5
Spark Energy was found in 1999 in Houston, Texas and was an early pioneer in the retail energy market. Spark Energy prides itself on 3 specialties that set them apart from the rest: energy savings knowledge, customer service and community support.
Learn More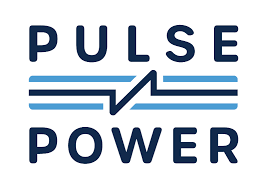 Provider Score™: 3/5
Pulse Power is a company powered by Texans, for Texans. Their commitment is to provide convenient, affordable, and hassle-free electricity plans that fit you and your lifestyle. Pulse Power offers the following types of rates in terms ranging from 12-36 months.
Learn More

Provider Score™: 3/5
Verde Energy USA was founded to help residents and businesses take advantage of the savings associated with state energy deregulation and the choice it provides. They are also committed to helping Americans move toward a more environmentally sound and economically sustainable renewable energy infrastructure.
Learn More
Additional Electricity Providers
There are hundreds of electricity providers in the United States. Follow the links below to learn more about different electricity providers and what they offer.
How do Retail Electricity Providers Work?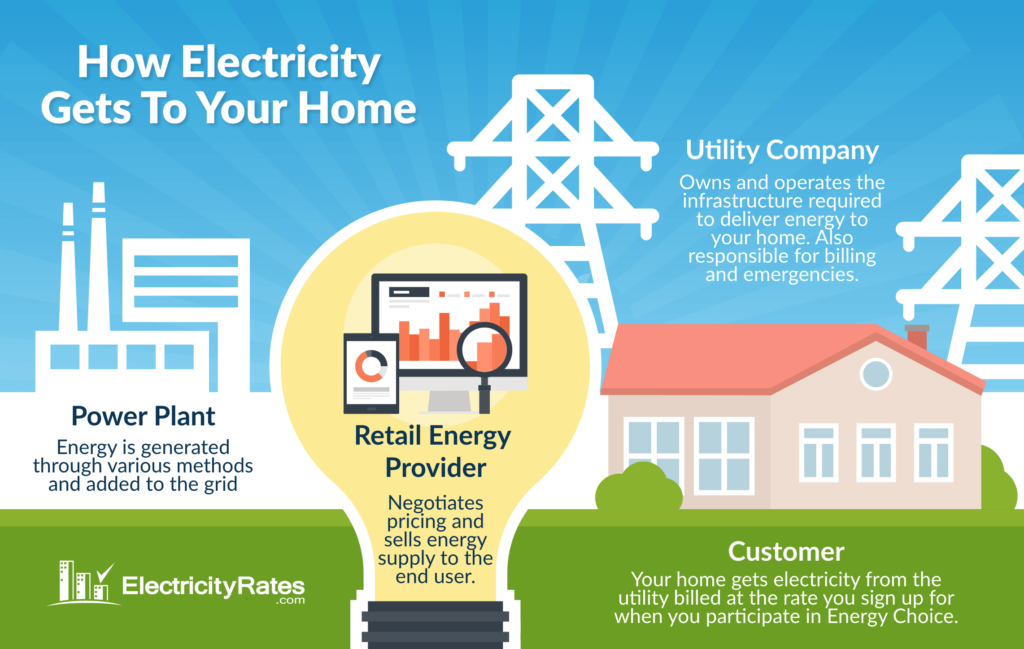 There are several steps when it comes to how electricity reaches your home or business. First, electricity is generated through various methods and enters the grid. Once energy reaches the grid, there are two primary things that happen: energy supply and energy transmission or delivery. Electricity providers are responsilve for the supply portion.