About Green Mountain Energy
Founded in 1997, Green Mountain Energy is the longest-running renewable energy retailer in the US. Its purpose has always been to help consumers acquire cleaner energy and have a better impact on the planet.
With 67 wind farms and 8 solar farms, Green Mountain Energy provides affordable renewable energy to 7 electricity markets. These renewable energy plans have helped its consumers avoid nearly 100 billion pounds in CO2 emissions since its founding.
Green Mountain Energy Reviews and Ratings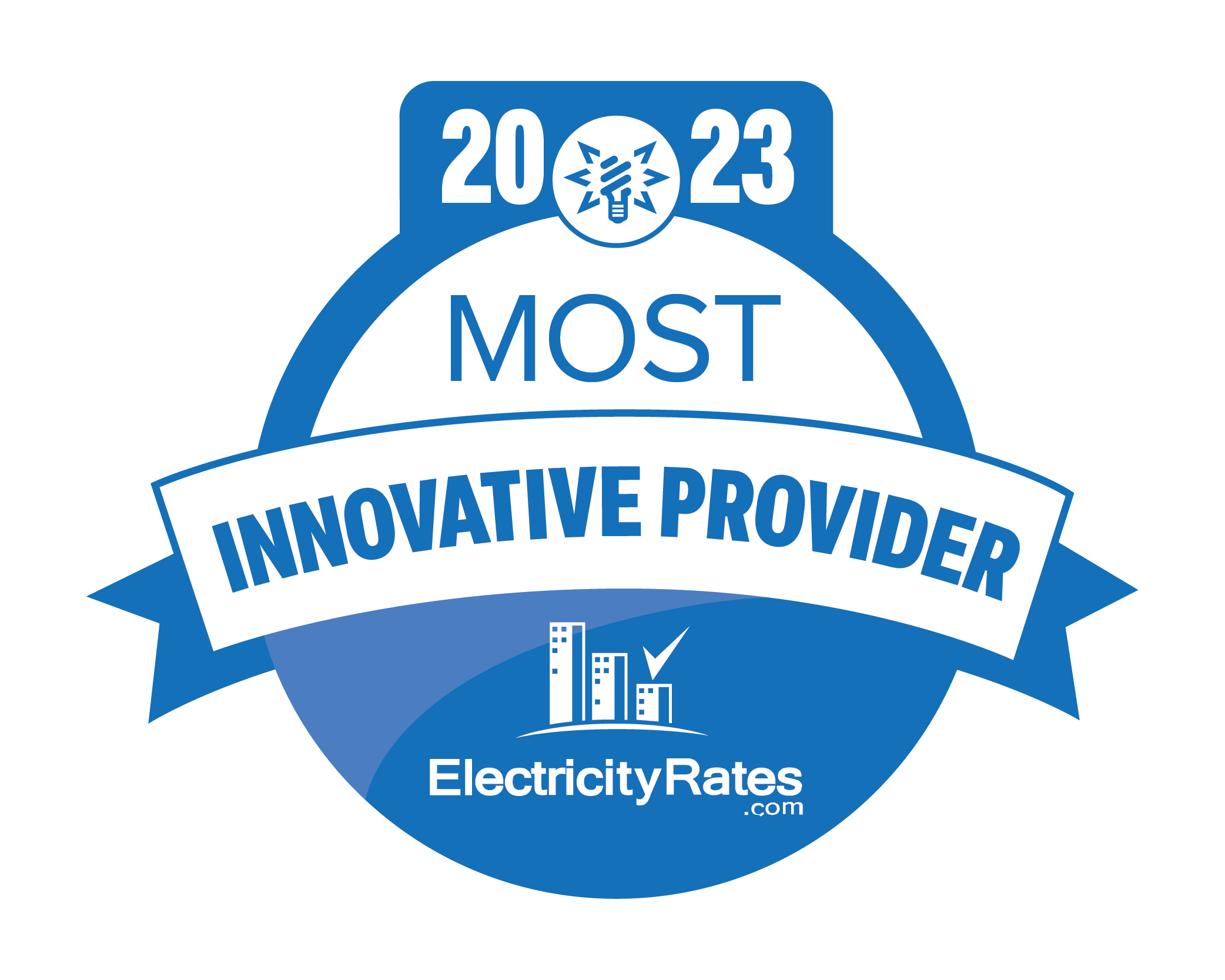 Green Mountain Energy Provider Score: 4.15/5
Green Mountain Energy has earned Most Innovative Provider of 2023 and a provider socre of 4.15/5, thanks to its wide selection of clean energy electricity plans, commitment to sustainability, and solid customer reviews.
Rate Offering: 4.5/5
The oldest renewable energy provider gives you a plethora of options to choose from at an affordable price. This can include plans with free nights, smart home devices, and customer rewards. You can also take advantage of Green Mountain Energy's paperless and autopay discounts for any of their plans.
Customer Support: 3.67/5
When you need them, they are there for you. You can reach out to customer support via their call center, live chat or email.
Business History & Community Outreach: 4.33/5
Green Mountain Energy stands by its commitment to be the carbon-neutral company that continues to keep sustainability at the heart of everything they do. This includes using renewable energy in all of their offices as well as using post-consumer waste recycled paper printed with soy-ink. Most notable is Green Mountain Energy Sun Club which empowers communities with sustainability solutions through non-profit partnerships and grants.
Online Customer Reviews: 3.32/5
Green Mountain Energy has almost 2,500 reviews across multiple platforms, including Google, averaging 3.8 out of 5 stars. This is a high score given the nature of electricity provider reviews, as more people tend to review when they have a negative experience over a positive one.
Many Green Mountain Energy reviews mention the provider's great customer service and unique tools that can help customers control their energy consumption. For instance, Green Mountain Energy sends weekly reports on energy consumption, so you can be mindful about your electricity use.
Energy Offerings
For the most part, Green Mountain Energy offers fixed-rate renewable electricity plans. These plans can lock in your contract anywhere from one to three years and are unique in that they support a wide array of renewable options all of which help to reduce your carbon footprint. However, the specific plans Green Mountain Energy offers will differ depending on your state.
Here are some of the common plans available:
Renewable Energy Plans
A renewable electricity plan essentially ensures that no matter how much electricity you use, an equal amount of renewable electricity will go into the grid.
It does not mean that all the electricity you use is now renewable. This is because there's no way to route renewable energy once it enters the electric grid. It gets jumbled up with the rest of the electricity from all other sources.
To keep track of the renewable energy that enters the grid, we use renewable energy credits (RECs). These credits are generated once one full megawatt of renewable electricity enters the grid. The generator can then sell that REC to someone who wants to purchase renewable electricity. When you procure a renewable energy plan, your provider purchases these RECs on your behalf.
Green Mountain Energy Service Areas
Contact Information
Customer Service Phone Lines By State For Green Mountain Energy