About Payless Power
Payless Power is a Texas electricity provider specializing in prepaid electricity plans. The organization was founded in 2005 to bring affordable electricity to those with poor credit.
Since then, Payless Power has grown to be a major player in the Texas electricity market, providing both fixed-rate and variable-rate prepaid electricity plans. The company focuses on "no-surprise" pricing, helping the customer avoid hidden/excessive charges.
Payless Power Reviews and Ratings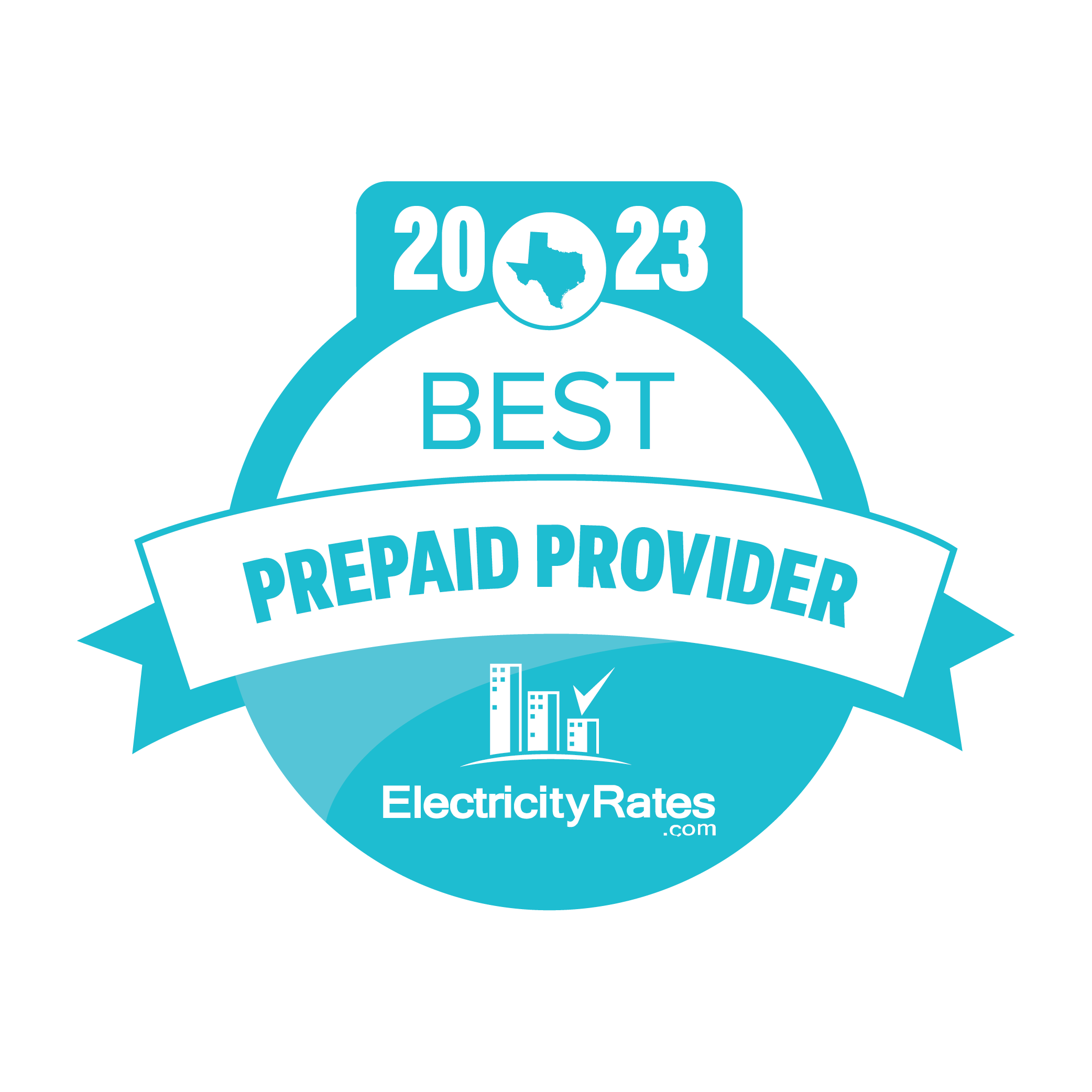 Payless Power Provider Score: 3.24/5
Payless Power has earned themselves the 2023 award for Best Prepaid Electricity Provider in Texas.
Rate Offering: 4.83/5
They solely offer prepaid electricity plans to their customers and a modest early cancellation fee of $99. Their plans do not require a deposit or a credit check.
Customer Support: 3/5
To be sure you stay on top of your usage Payless Power will send you usage alerts vis text or email to notify you about consumption and balance updates. You can choose to have an auto-pay feature enabled to top your account up when your balance gets low, or you can conveniently add to your balance on the spot from your phone or computer through our online portal.
Business History & Community Outreach: 4/5
Payless Power was named Outstanding Partner or the Year by Christ's Haven, a children's home located in Keller, TX. They also support the Down Syndrome Partnership of Tarrant County in their "Lose The Training Wheels" program and works with Habitat for Humanity.
Online Customer Reviews: 3.16/5
Payless Power has earned over 14,000 reviews across multiple rating sites.
Energy Offerings
Prepaid electricity plans are electricity plans where you pay upfront for the electricity you will use throughout the month. These plans are sometimes referred to as no-deposit plans because they don't require a security deposit.
With Payless Power's prepaid plans, you can monitor your electricity usage and add more electricity at any point through Payless Power's portal. You can also set up text and email alerts that will help you monitor your electricity consumption throughout the month. Payless Power offers two different types of prepaid electricity plans:
Fixed-Rate Prepaid Plan – Your energy rate and the terms of your contract will stay the same for the duration of the electricity plan. There is an early termination fee.
Variable-Rate Prepaid Plan – Your energy rate can change each month based on market factors. There is no early termination fee for this plan.
Both of these plans have a discounted version as well. To get it, you must enroll with the plan and have Autopay enabled for the duration of your service.
Why Choose Payless Power
For over 15 years Payless Power has offered great prepaid electricity plans to Texans. They feel everyone deserves access to electricity and regardless of the plan chosen there is no deposit, no credit check, and no long-term contract for customers.
Energy Usage Updates
To help their customers better manage their electricity usage, Payless Power sends personalized text or email alerts so their customers can monitor usage, costs, and account balance.
Great Customer Reviews
Payless Power has earned thousands of five-star reviews through Google. Many of these reviews mention the ease and speed of using its service.
Same-day Connection
Smart meters allow your service to be connected in a few hours. In combination with usage updates, they help customers know how many days of electricity are remaining and will alert customers if their prepaid balance needs a deposit to prevent service interruption.
Quick & Easy Sign-Up Process
1. Create an account online or by phone
2. Load funds to your account by phone or online with pay-as-you-go or setup auto-pay to keep your balance filled
3. Receive text or email updates to track daily usage
4. Review monthly statements to understand your prior month's usage history
Payless Power Contact Info