About OhmConnect
OhmConnect recently joined the ranks in Texas as one of more than 130 retail electric providers (REPs.) OhmConnect opened its doors in 2014 and is headquartered in Oakland, California. Since then, OhmConnect has expanded its business to New York and Texas. While OhmConnect is in the business of selling and providing electricity, they're majorly vested in protecting the energy grid during times of high demand. As a result, they have come up with some innovative ways to help their customers use less energy.
OhmConnect Reviews and Ratings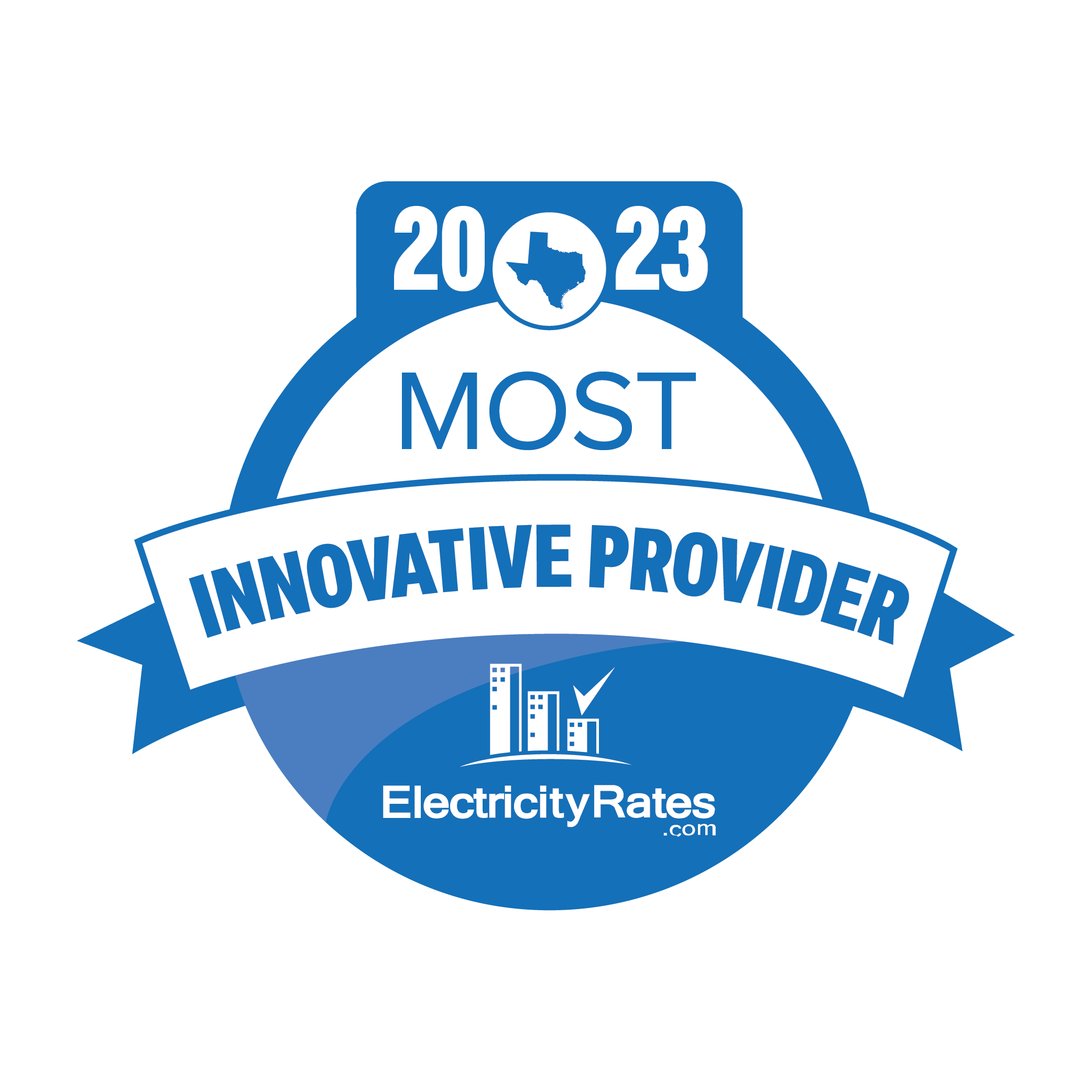 OhmConnect Provider Score: 3.36/5
OhmConnect has earned Most Innovative Provider of 2023 in Texas for offering all plans sourced from 100% renewable energy coupled with options to source energy from solar or wind and options for solar buyback and EV charging.
OhmConnect Energy Offerings
OhmConnect is one of the most exciting new Energy Companies in Texas. From daily cash prizes to special discounts on their products and services. Their comprehensive plans support homes of all sizes and have user-friendly apps to monitor your electricity usage easily. Whether you're looking for a reliable energy company or want to make more conscious choices about your energy consumption, OhmConnect has something perfect for you.
Fixed-Rate Plans: OhmConnect has a wide selection of fixed-rate plans that can lock your rate for up to three years.
Make Money with Watts: OhmConnect is revolutionizing how customers use and manage their energy. Through their innovative 'Watts' rewards program, they offer customers exciting perks in exchange for using less energy.
Texas Energy Events: OhmHours reward program incentivizes customers to save energy while also saving money. With OhmConnect, customers can reduce their electricity bills while also doing their part to help the planet.
Energy You can rely on: When too many people use too much power at once, the Energy grid can become overloaded and fail, but with OhmConenct, every time you conserve energy, rewards are awarded the more efficient and responsible use help to relieve strain on grids!
Why Choose OhmConnect
When finding an energy provider, you want the best deal and the most reliable service. With OhmConnect, you get some of the most competitive energy prices in Texas. You can also enjoy participation in energy savings events that can help lower your electricity bill while earning cash rewards.
It's a unique concept that helps customers save money, protect the environment and stay connected with the community. OhmConnect makes signing up for electricity easy with no upfront costs or long-term commitments. Plus, OhmHours are designed to give customers the freedom and flexibility to participate whenever they want without disrupting their everyday activities – all from the safety and convenience of home.
With OhmHours, they will forecast surges happening 24 hours in advance and keep you updated through SMS, email, or app notifications. It's an easy way to conserve power and earn 'Watts'
Every OhmConnect Energy customer is actively reducing their carbon emissions with every energy-saving event they engage in! Their energy plans are designed to help save you money and make your life easier by making your energy use more efficient. This helps reduce the stress on the electrical grid, which can lead to problems like blackouts and other issues. Also, using the grid more efficiently means less wasted electricity, which translates into fewer carbon emissions entering the atmosphere. Additionally, cutting down on our carbon footprint is an integral part of helping to mitigate climate change and its effects. By being more mindful of how much energy we consume, we can significantly contribute to reducing harmful carbon emissions globally.
OhmConnect Contact Information