Electricity rates in Ohio are on the rise. Over the last five years, they have shot up from just over 10 cents per kilowatt-hour to over 15 cents per kWh. That's a 50% increase. This makes finding the most affordable electric plan more important than ever for Buckeye State energy users.
While Ohio deregulated electricity in 2001, many consumers stick with the standard utility rates and miss potential savings. This is where the state's "Apples to Apples" price comparison tool comes in handy.
By using these easy rate comparison charts and shopping on sites like ElectricityRates.com, homeowners and businesses can find the cheapest electric rates in Ohio.
Shop Ohio Electricity Rates
Find your local Ohio utility below and compare great rates from leading electricity providers. Making the switch is simple, free and only takes a few minutes.
Best Electricity Rates
Provider
Plan Name
Length
Rate Per kWh
Sign Up
Direct Energy

Live Brighter ® 10

10 Mo.
6.09¢

Save 46%

Select
Public Power

Electric 10 Month Standard Fixed Rate

10 Mo.
6.49¢

Save 43%

Select
Constellation

6 Month Home Power Plan

6 Mo.
6.79¢

Save 40%

Select
Energy Harbor

Safe Harbor 24

24 Mo.
7.28¢

Save 35%

Select
APG&E

True Classic Green 12

12 Mo.
7.38¢

Save 35%

Select
Plan
Rate Per kWh
Direct Energy


Live Brighter ® 10


10 Months
6.09¢
Select
Public Power


Electric 10 Month Standard Fixed Rate


10 Months
6.49¢
Select
Constellation


6 Month Home Power Plan


6 Months
6.79¢
Select
Energy Harbor


Safe Harbor 24


24 Months
7.28¢
Select
APG&E


True Classic Green 12


12 Months
7.38¢
Select
What Is Ohio's Apples to Apples (Price to Compare) Energy Program?
Ohio's Public Utilities Commission has a tool called Apples to Apples that shows rate payers the electricity prices from different suppliers in the state. It indicates the "Price to Compare" for specific periods, whether the rates are fixed or variable, the billing term length, and if there are any additional fees.
The Public Utilities Commission of Ohio (PUCO) requires all electric retailers to provide these standardized rate comparisons to consumers. The apples to apples PUCO charts list the approved price per kWh from the local utility. It also shows competitive plans from retail electric suppliers in OH.
This makes it simple for Ohio homeowners and business owners to review electricity rates and save when they choose a competitive energy company.
Save On Energy With Apples to Apples Ohio
Visit the Apples to Apples Ohio Price to Compare tool. To compare electricity suppliers, choose "Electric" and then select your utility from the drop-down menu.
On the top of the page, you will find the price to compare for the current billing period. We suggest you have your latest utility bill nearby and review it beforehand to see how you stack up. We have a quick guide for you if you need a refresher on how to read your electricity bill.
What is Ohio Energy Choice?
All OH residents have the ability to choose their electricity provider. Whether you have it or not depends on your local utility provider. There are six main utilities that provide electricity to the state of Ohio.
All of these utility providers are responsible for maintaining the electricity infrastructure in your area.
What's Wrong with Apples to Apples Ohio (Energy Choice Ohio)?
When shopping for electricity plans and rates, it's important to consider these things.
Many energy provider websites, like Energy Choice Ohio, allow any electricity or natural gas provider to display their information, regardless of their reputation, customer service complaints, PUCO violations, or BBB rating. There's no control over which companies can list their products.
Certain power suppliers rely solely on the PUCO Apples to Apples website to attract customers. They offer low rates but then increase your bill with unfair termination fees and hidden charges, aiming to maximize their profits. Additionally, their customer service may be lacking, putting you on hold just to keep your lights and heat on.
For the most significant savings, choose a fixed-rate electric plan over a variable-rate plan. By comparing Apples to Apples rates and shopping on sites like Electricityrates.com, you can find the cheapest electric rates from suppliers in Ohio.
Understanding Your Electricity Bill
Before delving into shopping for an electricity provider, it is essential to understand the components of an electricity bill. This understanding will enable consumers to make more informed decisions when shopping.
An electricity bill typically consists of several elements. The most significant component is the energy charge, which reflects the cost of electricity consumed during the billing period. This charge is calculated based on the kilowatt-hours (kWh) used and the rate agreed upon with the supplier.
Another important element is the distribution charge, which covers the cost of delivering electricity to the consumer's home. This charge is set by the local utility company and is typically based on the consumer's usage or a fixed fee.
Other charges that may appear on an electricity bill include taxes, fees, and surcharges. These additional costs vary depending on the location and may include state taxes, regulatory fees, or renewable energy surcharges.
By understanding these components, consumers can better assess the offers presented on the Apples to Apples website or any other electricity marketplace.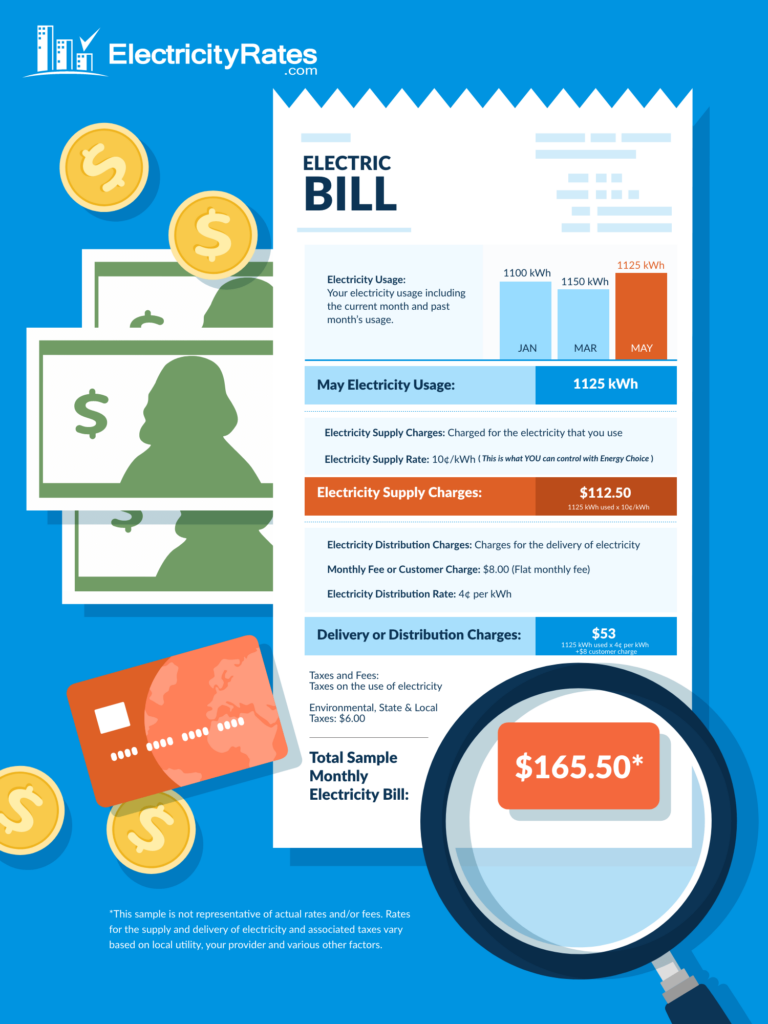 The Best Way to Shop Ohio Electricity Rates
While Ohio's Apples to Apples charts provide a starting point, you'll want to look at our Ohio Electricity Rates article and use the custom energy provider reports for the most up-to-date data.
We offer real-time rate matchups and expert analysis of factors like customer service, contract terms, and renewable energy options. A 2021 survey found OH residents could save $372 per year by comparing rates, but only 41% shop around.
With over 50 electric suppliers in Ohio, it can be overwhelming to research the best rate and fact-check the provider.
What Makes ElectricityRates.com Marketplace Different?
Reputable providers: We only partner with Ohio electricity providers who offer superior customer service, have a long-standing positive reputation, and provide the most competitive OH energy rates with zero hidden fees or gimmicks.
Transparent Rates: All plans are summarized in an easy-to-understand format, with clearly disclosed terms, conditions, and ETFs.
Industry Expertise: You'll find resources and research articles on the best electricity providers and quick ways to save money on your monthly energy bill.
Let ElectricityRates.com do the hard work for you and leverage our data-driven reports to find the best electric rates in your area. Simply enter your ZIP Code in our search bar to get started.
Factors to Consider When Choosing a New Electricity Provider
When selecting a new electricity provider, there are several factors to consider. These factors will help you make an informed decision and ensure that the chosen provider meets your specific needs.
Pricing: Compare the rates offered by different suppliers. Consider whether the rates are fixed or variable and whether there are any additional fees or charges.
Contract terms: Review the contract length and any early termination fees. Determine if a long-term contract suits your needs or if you prefer the flexibility of a shorter-term agreement.
Renewable energy options: If you prioritize environmentally friendly energy sources, consider suppliers that offer renewable energy plans. These plans may include solar, wind, or hydroelectric power.
Customer service: Research the reputation of each supplier for customer service. Look for reviews and ratings to gauge the level of satisfaction among existing customers.
Additional benefits: Some suppliers may offer additional benefits, such as rewards programs or energy-saving tools. Consider these extras when comparing offers.
By considering these factors, you can choose a provider that aligns with your preferences and provides the best value for your money.
What to Look for When Comparing Rates and Plans
One of the most valuable features of an electricity comparison website like ElectricityRates.com is the ability to compare rates and plans from various suppliers. This comparison allows consumers to evaluate different offers side by side and make an informed decision.
When comparing rates and plans, it is essential to consider the following:
Energy charge: Compare the rates offered by each supplier. Take note of whether the rate is fixed or variable and whether there are any additional charges.
Contract length: Evaluate the length of the contract. Consider whether you prefer a long-term agreement or a shorter-term commitment.
Renewable energy options: If you prioritize green energy, look for suppliers that offer renewable energy plans. These plans may come with a slightly higher rate but contribute to a cleaner environment.
Customer reviews: Read through customer reviews and ratings for each supplier. This feedback will provide insight into the satisfaction levels of existing customers.
Additional fees: Consider any additional fees or charges that may apply to each offer. These fees could include enrollment fees, early termination fees, or paper billing fees.
By thoroughly comparing rates, contract terms, renewable energy options, customer reviews, and additional fees, consumers can make an informed decision and select the electricity plan that best suits their needs.
Apples to Apples in Ohio Cities
To take advantage of Ohio Energy Choice and start comparing rates today, enter your ZIP Code in the Rate Comparison Tool above.
You can also learn more about comparing rates by finding your Ohio city below: