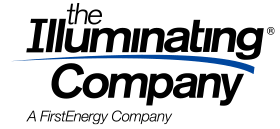 The Illuminating Company serves more than 700,000 customers in northeast Ohio. They are a subsidiary of FirstEnergy, a leading organization that delivers electricity to residents throughout Ohio, Pennsylvania, West Virginia, Virginia, Maryland and New Jersey.
Illuminating Company customers benefit from Energy Choice. If the Illuminating Company is your local Ohio utility, you can switch electricity providers and realize potential savings on your electricity bill.
Keep reading to learn more about comparing electricity rates and how you can make the switch!
Get The Best Illuminating Company Electricity Rates
Here's a snapshot of the best Illuminating Company electricity plans on ElectricityRates.com
Best Electricity Rates
Provider
Plan Name
Length
Rate Per kWh
Sign Up
Constellation

6 Month Home Power Plan

6 Mo.
4.59¢

Save 5%

Select
Energy Harbor

PT Safe Harbor 6

6 Mo.
5.19¢
Select
Tomorrow Energy

12 Month Fixed

12 Mo.
5.29¢
Select
Direct Energy

Live Brighter 36

36 Mo.
5.79¢
Select
Constellation

18 Month Electricity Plan PowerPlug

18 Mo.
5.99¢
Select
Plan
Rate Per kWh
Constellation


6 Month Home Power Plan


6 Months
4.59¢
Select
Energy Harbor


PT Safe Harbor 6


6 Months
5.19¢
Select
Tomorrow Energy


12 Month Fixed


12 Months
5.29¢
Select
Direct Energy


Live Brighter 36


36 Months
5.79¢
Select
Constellation


18 Month Electricity Plan PowerPlug


18 Months
5.99¢
Select
100% Renewable Sources

Smart Home System Included
Find the free Rate Comparison Tool at the top of the page and enter your ZIP Code to see all rates.
How To Compare Ohio Electricity Rates
With ElectricityRates.com's expertly curated Marketplace, finding a great electricity plan has never been easier. All you have to do is follow this simple three-step process.

Enter your ZIP Code – To see plans and providers in your area.
Compare electricity providers and plans – Pay attention to each plan's length and electricity supply rate.
Switch electricity providers – After finding the plan you want, just fill out the necessary info and switch!
After that, you're all done. The Illuminating Company still bills you and delivers your electricity, so there are no interruptions in your electricity service. Your electricity plan and supplier are the only things that change.
Benefits of Ohio Energy Choice
Energy Choice gives you control over your electricity supply by allowing you to switch electricity providers. This forces electricity providers to compete with one another and gives Ohioans more electricity options to choose from.
Benefits of Energy Choice
Energy Savings: Saving on energy supply over the default rate (Price to Compare)
Bill Stability: Locking in a low fixed-rate for a long period of time
Renewable Energy Options: Options to sign up for a 100% renewable energy plan
The Illuminating Company Service Area
The Illuminating Company's service area runs throughout northeast Ohio, covering over 700,000 customers. It serves the city of Cleveland and many of the cities around it including Lakewood, Mentor and Strongsville.
Reading Your Illuminating Company Electricity Bill
When you switch electricity plans, it's important to understand the charges on your electricity bill. Your bill splits charges into two separate categories: delivery charges and supply charges. When you switch electricity plans, it only affects your supply charges.
Delivery Charges
For the reliable transmission and delivery of electricity
Charged by your local utility (The Illuminating Company)
Do not change when you switch electricity suppliers
Supply Charges
For the supply of electricity that you use
Charge by the kilowatt-hour (¢ per kWh)
Potentially lower when you switch electricity providers
Illuminating Company Price To Compare
Price to Compare is the default supply rate that you pay for electricity if you don't participate in Energy Choice. You use it when you're comparing electricity suppliers and switching plans. It changes every few months and you can find the Price To Compare on your latest electricity bill.
Illuminating Company Contact Information
Shop Electricity Rates For Other Ohio Utilities
Looking for more information about comparing rates? Learn more about Ohio electricity rates here.