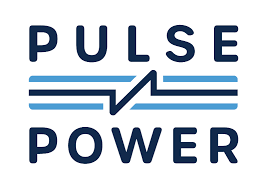 Pulse Power
Fast Facts
Company Headquarters – The Woodlands, TX
Founded date – 2018
Areas Served – Pulse Power provides competitive energy supply service to customers in Texas.
Pulse Power is a Texas-based electricity provider offering electricity plans for homes and businesses across Texas. They are "Created by Texans who know deregulated electricity" and dedicated to simplicity and a high level of customer service.
Pulse Power Electricity Rates
Comparing rates is fast, easy and free on ElectricityRates.com. If you live in an area of Texas with the power to choose, you can use the Rate Comparison Tool at the top of this page to compare rates and choose a plan that works best for you.
Pulse Power offers the following types of rates in terms ranging from 12-36 months:
Texas Fixed: Straight forward Fixed-rate plans with no surprises, hidden fees or gimmicks.
Texas Green: Fixed-rate plans with 100% renewable energy that help preserve the planet.
Texas Saver: Fixed-rate plans with a bill credit once you reach 1000 kWh usage to save you even more!
Texas Smart: Pay one flat amount for electricity every month and know exactly what your energy costs will be for the length of the contract.
Why Choose Pulse Power?
Pulse Power is a company powered by Texans, for Texans. Their commitment is to provide convenient, affordable, and hassle-free electricity plans that fit you and your lifestyle. Pulse Power offers the best rates and solutions for the conscientious electricity shopper in Texas including:
A wide range of plans for residences and businesses
Custom energy plans
100% renewable plans
Home and warranty services
Educational and savings resources
Service Area
Pulse Power plans are available across the state of Texas including the following cities and utility providers.
Texas Cities
Texas Utility Companies
Pulse Power Contact Information
Looking for more information? Learn about Texas electricity rates and your power to choose.