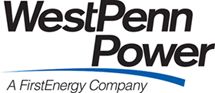 West Penn Power Customers can Switch and Save!
As a West Penn Power customer, you are able to shop around for your electricity supply. By switching electricity providers, you can select a plan that fits your needs. West Penn Power will continue to be your utility and deliver your electricity with the same reliability.
Switch is 100% free and can be done in a couple of minutes. It can instantly save you money on your electricity bill without have to change any of your usage! Here are the best rates available to West Penn Power customers.
West Penn Power History
West Penn Power is owned and operated by FirstEnergy and provides service within various counties of Pennsylvania. In addition to owning West Penn Power, FirstEnergy also operates three other Pennsylvanian utilities including Penelec, Met-Ed, and Penn Power.
FirstEnergy is headquartered in Akron, Ohio. FirstEnergy is one of the nation's largest investor-owned electric systems. Based on 6 million customers, FirstEnergy services selected areas in the following states: Ohio, Pennsylvania, West Virginia, New Jersey, Maryland and New York.
West Penn Power Service Areas
West Penn Power services various counties in Pennsylvania including:
Counties
Greene
Washington
Fayette
Westmoreland
Armstrong
Cameron
West Penn Power also services selected areas in the following counties:
Service Areas
Allegheny
Butler
Ciarion
Elk
Potter
Lycoming
Clinton
Centre
West Penn Power Electricity Rates
Customers that don't switch their West Penn Power electricity rates, the delivery and the supply of their electricity is done by West Penn Power. With Pennsylvania electric choice and electricity deregulation in full effect, West Penn Power customers now have the right to choose their own electricity provider.
On the right side of the screen you will find a free compare and switch tool which will allow you to choose from a number of West Penn Power electricity providers. Just enter your zip code, click search and start comparing electricity providers. Have your latest West Penn Power bill on hand to compare your supply rate and have your account information.  Once you make the switch, their is no need to contact West Penn Power directly. The provider will contact West Penn Power and you should see your new electricity supply rate on your bill in 1-2 billing cycles.
For power outages, emergencies or billing questions, contact West Penn Power directly:
West Penn Power (A FirstEnergy Company)
P: 1-800-686-0021