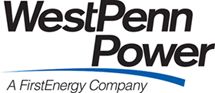 Compare West Penn Power Electricity Rates
When West Penn Power was founded in 1916, it served 24,000 customers that used an average of 200 kWh of electricity a year. Today, West Penn Power has grown to serve over 700,000 customers throughout the western half of Pennsylvania who average 12,000 kWh of power use annually. West Penn Power is a subsidiary of FirstEnergy, an Akron, Ohio based energy conglomerate who also owns and operates three other Pennsylvania utilities including Penelec, Met-Ed, and Penn Power.
If West Penn Power is your local utility, benefit from Energy Choice. This means that you can shop for better electricity rates and sign up with a retail electricity provider. Over 138,000 West Penn Power customers have made the switch as of January 2023.
Percentage based on the total number of customers of regulated electric utilities in Pennsylvania as of 12/31/2022.
Get The Best West Penn Power Electricity Rates
Best Electricity Rates
Provider
Plan Name
Length
Rate Per kWh
Sign Up
Direct Energy

Live Brighter™ 12

12 Mo.
8.19¢

Save 18%

Select
Direct Energy

Live Brighter™ 18

18 Mo.
8.29¢

Save 17%

Select
Constellation

9 Month Home Power Plan

9 Mo.
8.59¢

Save 14%

Select
Direct Energy

Live Brighter 36

36 Mo.
8.99¢

Save 10%

Select
Constellation

24 Month Green Home Power Plan

24 Mo.
9.49¢

Save 5%

Select
Plan
Rate Per kWh
Direct Energy


Live Brighter™ 12


12 Months
8.19¢
Select
Direct Energy


Live Brighter™ 18


18 Months
8.29¢
Select
Constellation


9 Month Home Power Plan


9 Months
8.59¢
Select
Direct Energy


Live Brighter 36


36 Months
8.99¢
Select
Constellation


24 Month Green Home Power Plan


24 Months
9.49¢
Select
To see all rates available on ElectricityRates.com for your area, enter your ZIP Code in the Rate Comparison Tool at the top of the page.
How do I Compare Electricity Rates?
ElectricityRates.com brings you great rates from leading providers that you can compare and switch to in minutes. To get started, follow this simple three-step process:

Enter your ZIP Code To see plans and providers in your area.
Compare electricity providers and plans Pay attention to each plan's electricity supply rate and length.
Switch electricity providers After finding the plan you want, select it, fill out the necessary info and switch for free!
That's all you have to do. Your new provider takes care of the rest.
It takes about one to two billing cycles for your new plan to take effect. You still get your bill through West Penn Power, so the only change for you is your electricity rate.
West Penn Power Energy Choice
By default, West Penn Power customers receive both their electricity distribution and supply from the utility. In 1997, Pennsylvania residents were introduced to Energy Choice as a result of the Electricity Generation Choice and Competition Act. Since then, energy customers have had the ability to compare electricity providers and go with the best one for them.
PA Power Switch is the official electricity shopping site for the state, run by the Pennsylvania PUC. On PAPowerSwitch.com, you'll find a vast number of providers to choose from with varying levels of reliability and customer satisfaction. This can be quite frightening, especially if you're new to Energy Choice.
ElectricityRates.com eliminates all fears of making the wrong choice by only partnering with leading providers to bring you the best rates for your West Penn Power electricity service.
Service Area
West Penn Power's service covers areas throughout the western half of Pennsylvania. It is split into three sections, one in the southwest corner of the state, one along the southern border and one in the center of the state.
Cities Served:
Counties Served:
Adams
Allegheny
Armstrong
Bedford
Blair
Butler
Cameron
Centre
Clarion
Clinton
Elk
Fayette
Franklin
Fulton
Greene
Huntington
Indiana
Jefferson
Lycoming
Mckean
Potter
Somerset
Washington
Westmoreland
Reading Your West Penn Power Electricity Bill
There are two types of charges that you'll typically see on your electricity bill every month. These are delivery charges and electricity supply charges. Delivery charges are what you pay to maintain the infrastructure that brings you electricity including the poles and wires. Supply charges are that you pay by the kilowatt-hour (kWh) for the electricity that you use every month.
With Energy Choice, you can take control of what you pay for your electricity supply and realize potential savings over the default supply rate charged by the utility – known as the Price to Compare.
Click here for more information about your West Penn power bill including how to find your account number, helpful tips for reading your bill and more!
West Penn Power Price To Compare
West Penn Power's Price to Compare is the electricity supply rate for default electricity supply service through West Penn. This is the number you use when comparing electricity providers and plans to see how much you can save. You can find the Price to Compare on your electricity bill.
Learn About West Penn Power Customer Programs
FirstEnergy offers multiple programs to its Pennsylvania customers that can help them save money on their energy bills, appliances and more.
Appliance Rebates – Get rebates on ENERGY STAR certified appliances and HVAC services
Appliance Turn-In Program – Receive $50 cash to have that old refrigerator taken off your hands
WARM Program Low-income customers can obtain a free energy audit and possibly qualify for free energy-efficiency upgrades.
These are just a few of the programs. Learn about all the West Penn customer programs you can take advantage of today.
West Penn Power Contact Information
Want to learn more about Energy Choice? Visit our comprehensive guide to PA electricity rates here.