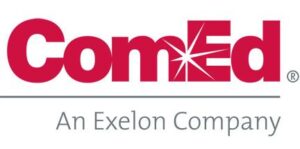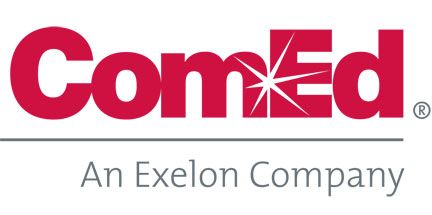 Current ComEd Electricity Rates
As a resident of Illinois and an ComEd customer, you have the ability to shop and switch to a lower electricity supply rate than what ComEd offers.
Below you will find ComEd's "Price to Compare" as well as competing rates available in your area. Switching is 100% free and can be done in just minutes.
If you live in Illinois and ComEd is your utility, you have the option to shop around for a retail electricity provider in order to save money on your electric bill. If you choose to switch, ComEd will still deliver your electricity with the same reliability, and you'll continue to only receive one bill.
ComEd History
For more than 100 years, Commonwealth Edison, commonly reffered to as ComEd, has been serving the Northern Illinois region in terms of electricity delivery. ComEd is currently the largest electric utility in Illinois, delivering power to 3.8 million customers.
ComEd Service Area
Headquartered in Chicago, ComEd's service territory includes 25 counties in Northern Illinois. This service area covers 11,411 miles in North Illinois, going from the Wisconsin border all the way to Ponitac, Illinois. This means that ComEd is currently the electricity utility of 70% of the Illinois population.
ComEd Electricity Providers
When an area becomes "deregulated", customers are able to shop around for their electricity. When you're able to shop around, providers compete with each other for your business. It is this competition that creates lower electricity pricing, more flexible and customized plans, and other incentives such as innovative products and services.
You Benefit Through:
The choice to select between different retail electricity providers
The choice to select between different rate plans offered by each provider
Better control and customization of your rate plan
The same reliability of  service and delivery through ComEd
Over one-third of households in the ComEd area have already switched since residential deregulation started in Illinois in 2002. As more households switch, competition becomes even more heated, and this benefits everyone through cost savings, including you.
Compare ComEd Electricity Rates
Here at ElectricityRates.com, we've created a tool that minimizes the time it takes to filter through your options to find the best provider and plan for you (Now is the time to toss those mass mailings into the recycle bin!).  This easy, FREE tool is located on the right side of this page. Simply type in your home zip code and select ComEd as your utility. After that, you'll find a list of retail electricity providers that you are eligible to choose from.
You'll of course need to know what you are currently paying for electricity in order to compare your rate with other ComEd electricity rates that retail electricity providers are offering. On the ComEd bill, you can find your supply rate on the first page. Add together the supply charge and the transmission service charge to find your total supply rate. In the example below, the supply rate is 6.77 cents + 0.816 cents = 7.586 cents/kWh.
In order to gain the most information in your search, be sure to have a recent utility bill on hand. Most importantly, always read a plan's terms carefully. Don't just look for electricity pricing: Look for the duration of the plan, incentives to switch, cancellation fees and any other information that would create the best plan for you.
Switch ComEd Electricity Providers
Once you have compared all the different ComEd electricity rates and selected the right retail electricity provider for you, the process to switch providers is easy. All you need is your most recent utility bill. There's no need to contact ComEd – Your new provider will take care of everything for you. It will take one or two billing cycles to see your new provider on your ComEd utility bill, depending on what day of the month you switch.