Pizza Franchisee in Houston Adds a New Solar Topping from TXU Energy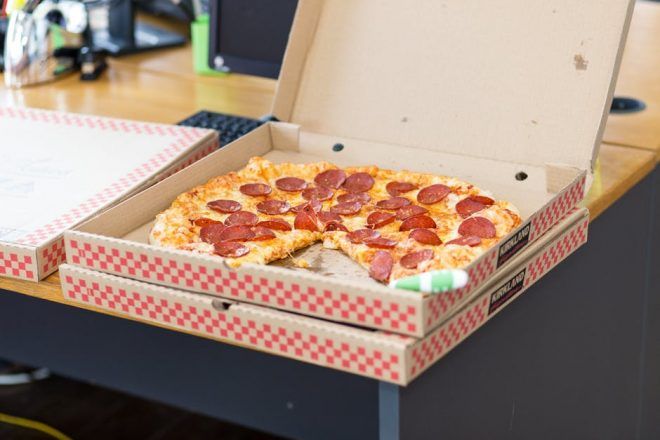 Houston Pizza Venture, one of the largest franchisees of Papa John's pizza in the country, has just added solar to its 100% renewable energy portfolio. Since 2015, Houston Pizza Venture has powered all of its restaurants in Texas with 100% wind power from TXU Energy. "As a business owner, it is important to me to know that the electricity powering my restaurants comes from renewable sources," says Keith Sullins, president of Houston Pizza Venture.
With their current contract ending in April 2018, Houston Pizza Ventures and TXU Energy inked a 9-year renewal that adds solar power to their 100% renewable energy plan. Irving-based TXU Energy, one of the nation's largest independent retail energy providers, recently opened a new Luminant Upton 2 Solar Power Plant in West Texas. This new power plant will provide about 25% of Houston Pizza Venture's renewable energy from solar.
"Our goal has always been to provide Papa John's and Houston Pizza Venture with a plan that makes the most sense for their operations and meets the sustainability goals they've set," says Gabe Castro, vice president of business for TXU Energy. "Because we've been working together for nearly a decade now, we know how passionate Mr. Sullins is about renewables and knew he would be interested in the newly announced 180 MW solar plant."
This is just the latest partnership between Houston Pizza Ventures and TXU Energy. For the past 3 years, Papa John's and TXU Energy has teamed up on Earth Day to provide tree seedlings for every pizza sold in the Houston area. According to Sullins, the two company's long partnership is about a common mission for innovation, "You can pick almost any energy provider out there and the cost might be similar, but there aren't too many companies out there that think outside the box; that's unusual. TXU Energy is a true partner for my business."
Tags:
electricity
,
Electricity Provider
,
Renewable Electricity
,
Texas
,
TXU Energy