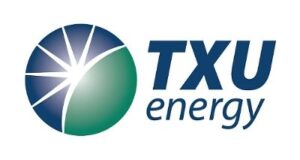 About TXU Energy
There are few bigger names in electricity than TXU Energy, with roots in the very earliest days of Texas electricity. The company has been providing low electricity rates to businesses and residents in Texas since the implementation of electricity deregulation in 2002.
Texas Utilities was created in 1945, but it renamed itself TXU in 1998 before breaking apart with deregulation into a utility company, a generating company and TXU Energy, the electricity supplier. But while Oncor is limited to certain areas in northern and central Texas, TXU Energy has been able to expand its services around the state.
While many Texas electricity companies emphasize variable electricity rates that are designed to let customers take full advantage of dropping fuel prices, TXU places a strong emphasis on giving customers stability and predictability in their electricity bills.
TXU Electricity Rates
TXU offers a variety of different fixed electricity rates, along with programs like price protection and a variety of different payment options. In addition, TXU has become a leader in developing tools for customers, both residents and businesses, to reduce their electricity usage. Resources like the MyEnergy Dashboard and the Energy Thieves Calculator can help customers find where their energy goes.
Aside from these extensive energy efficiency programs, TXU also offers several renewable electricity plans, making use of Texas' substantial wind energy resources. TXU has also instituted a new program to help customers add solar power installations to their homes and businesses to help take advantage of the potential savings from this technology.
Over the years since Texas residents gained the power to choose, TXU has become the single largest retail electricity provider, serving around 2 million customers across the state.
Before it became a leading electricity supplier, however, TXU was part of the utility company Oncor.

TXU Contact Information