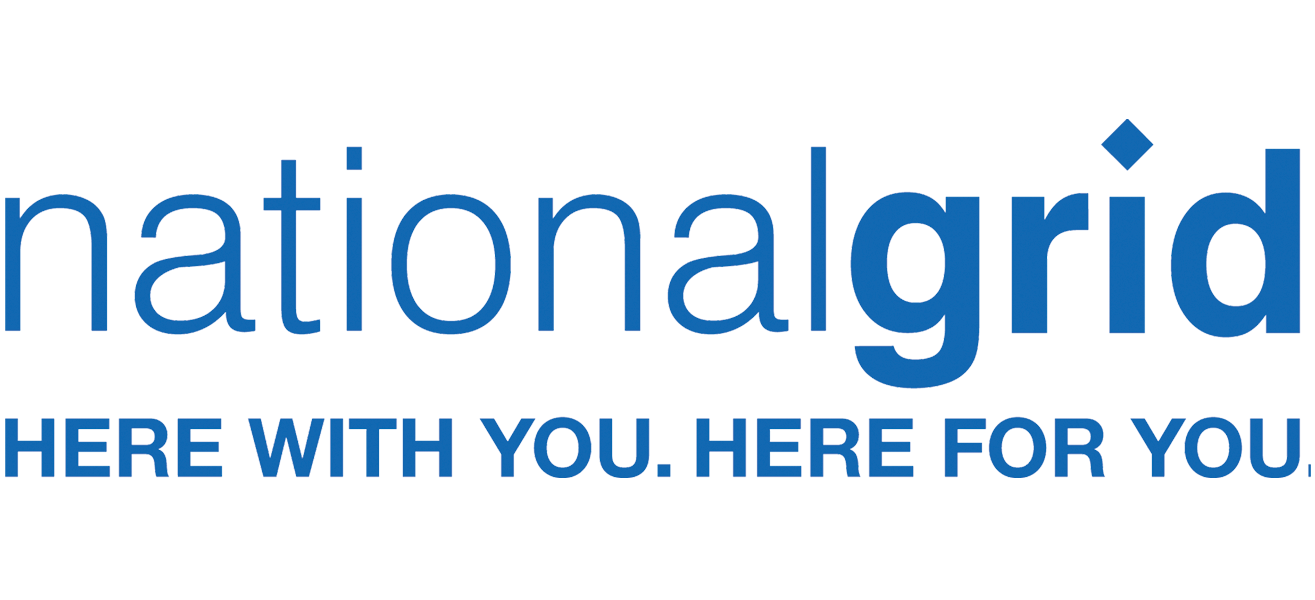 Compare National Grid MA Electricity Rates
National Grid is one of the largest energy companies in the US, delivering electricity to over 20 million customers throughout Massachusetts, New York and Rhode Island. National Grid prides itself on working hard to transform the generation and delivery of energy. They are achieving this through smarter, cleaner and more resilient solutions that create a sustainable future.
If you're a National Grid customer in Massachusetts, you benefit from Energy Choice. This gives you the ability to compare electricity rates, pay less than your neighbors for electricity and realize savings on your bill. Keep reading to find out how you can get the best rates and
Get The Best National Grid MA Electricity Rates
Featured Rates:
Best Electricity Rates
Provider
Plan Name
Length
Rate Per kWh
Sign Up
Clearview Energy

Clear Guarantee 12

12 Mo.
13.89¢

Save 2%

Select
SmartEnergy

Green 12 Month Fixed Rate

12 Mo.
14.3¢
Select
Constellation

36 Month Home Power Plan

36 Mo.
14.88¢
Select
Constellation

36 Month PowerPlug Plan

36 Mo.
15.39¢
Select
Constellation

24 Month Green Home Power Plan

24 Mo.
15.79¢
Select
Plan
Rate Per kWh
Clearview Energy


Clear Guarantee 12


12 Months
13.89¢
Select
SmartEnergy


Green 12 Month Fixed Rate


12 Months
14.3¢
Select
Constellation


36 Month Home Power Plan


36 Months
14.88¢
Select
Constellation


36 Month PowerPlug Plan


36 Months
15.39¢
Select
Constellation


24 Month Green Home Power Plan


24 Months
15.79¢
Select
100% Renewable Sources

Smart Home System Included
Find the Rate Comparison Tool at the top of the page and enter your ZIP Code for all rates in your area.
How to Compare Electricity Rates
ElectricityRates.com makes electricity shopping as easy as possible. With the Rate Comparison Tool, comparing and switching to a great new electricity plan is just minutes away. All you need to do is follow this simple three-step process:

Enter your ZIP Code To get a list of providers and plans available in your area.
Compare electricity providers and plans Pay attention to each plan's length and electricity supply rate.
Switch electricity providers After finding the right plan for you, select it, fill out the necessary info and switch.
That's all! Your new provider takes care of the rest and you will be on your new plan within one to two billing cycles.
Service Area
National Grid delivers electricity to about 1.2 million customers in Massachusetts serving in at least a part of almost every county besides Barnstable and Dukes counties.
Cities Served:
Lowell
Brockton
Abington
Leominster
Brookfield
Uxbridge
Salem
Milford
Quincy
Attleboro
Franklin
Grafton
Fall River
Counties Served:
Berkshire
Bristol
Essex
Franklin
Hampden
Hampshire
Middlesex
Nantucket
Norfolk
Plymouth
Suffolk
Worcester
Massachusetts Energy Choice
In 1997, the Massachusetts legislature passed energy deregulation laws giving MA residents the benefit of Energy Choice. This means that retail electricity providers can offer you competing rates for the supply of your electricity that are lower than what you're paying through the utility.
When you switch to a new provider, National Grid continues to:
Deliver electricity safely & reliably
Respond to emergencies and outages
Provide restoration services after storms
Comparing electricity providers can be quite a dilemma if you're not informed. There are a lot of different electricity providers and types of rates to choose from in Massachusetts.
ElectricityRates.com makes the process of choosing an electricity provider simple, secure and free. In the Marketplace, you'll only find great rates from leading providers so you can be confident in your choice.
Reading Your National Grid Electricity Bill
Two types of charges make up your electricity bill. Those are delivery charges for safe and reliable energy delivery and supply charges for the electricity that you use. With Energy Choice, you can switch electricity providers and save on your electricity supply rate.
Delivery Charges
Charged by National Grid to maintain electricity poles & wires
A set rate that doesn't change when you switch providers
Ensures the continuous safe delivery of electricity
Supply Charges
Charged for electricity that you're using every month
Based on the supply rate and kilowatt-hours (kWh) used
Can find lower rates than what National Grid is charging
Follow this link to learn more about your National Grid bill including where to find your account number, Price to Compare and more.
National Grid Price To Compare
The Price To Compare is your electricity supply rate if you receive the default electricity supply from National Grid. You use this number to compare electricity plans and see how much you can save on electricity by switching providers. You can find the Price To Compare on your electricity bill.
National Grid Customers Save With Mass Save
Mass Save is a statewide initiative that offers thousands of dollars worth of rebates and special programs to increase the energy efficiency of homes. This helps these MA residents save on both their energy upgrades and their energy bills down the line.
Whatever your needs, Mass Save likely has a way for you to save. Here are just a few of the deals you can get at this time:
$100 Instant Rebate On Smart Thermostats
$1,250 Rebate On A Central Heat Pump
A Free Home Energy Audit
Click here to see all the rebates available through Mass Save.
National Grid Contact Information
Shop Electricity Rates For Other Massachusetts Utilities
Find more information about comparing electricity rates for other Massachusetts utility companies by following the links below.
Still have questions about comparing electricity rates? Visit our Massachusetts page.