If you're someone who only looks at your electric bill for the total cost, it may be time to take a closer look. From electricity rates to usage reports, your National Grid electric bill is packed with information that can help you understand and lower your electricity expenses.
For example, if you're a National Grid customer in Massachusetts, you have the option to switch electricity suppliers and save. But in order to make an informed decision, you need to understand electricity supply charges and where to find your account info.
Sample National Grid MA Electric Bill
Here's a sample electric bill from National Grid. Click on either of the images for a larger preview: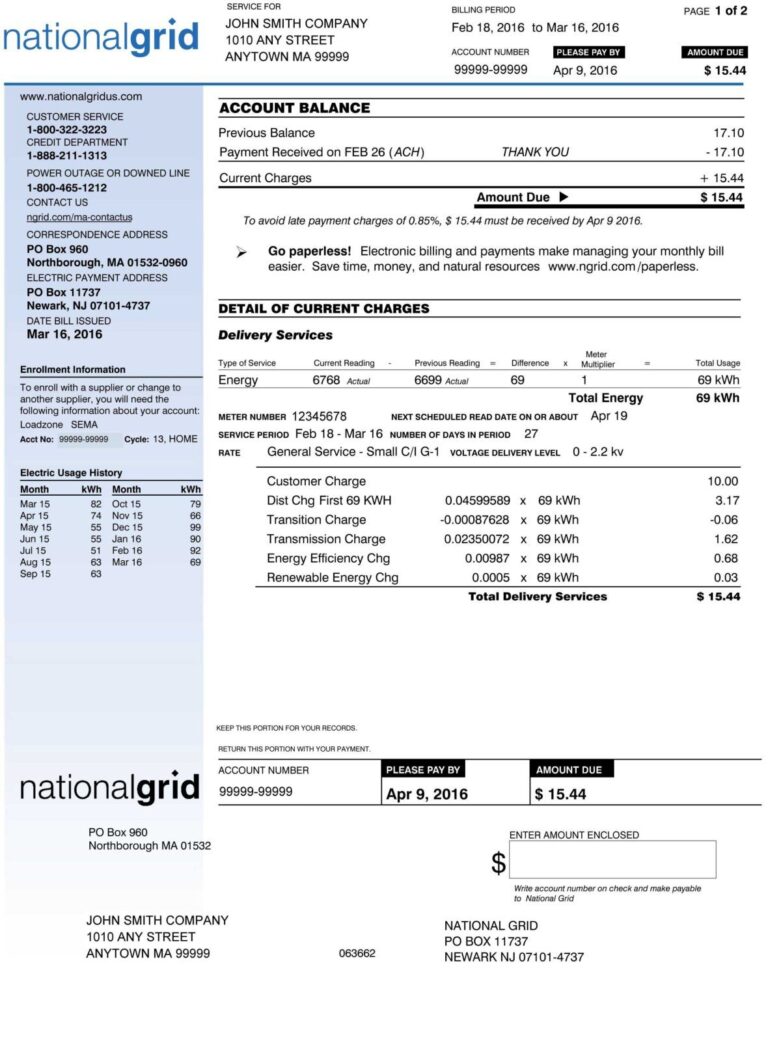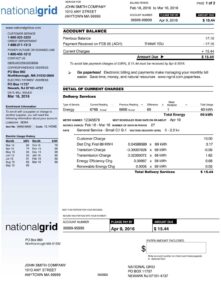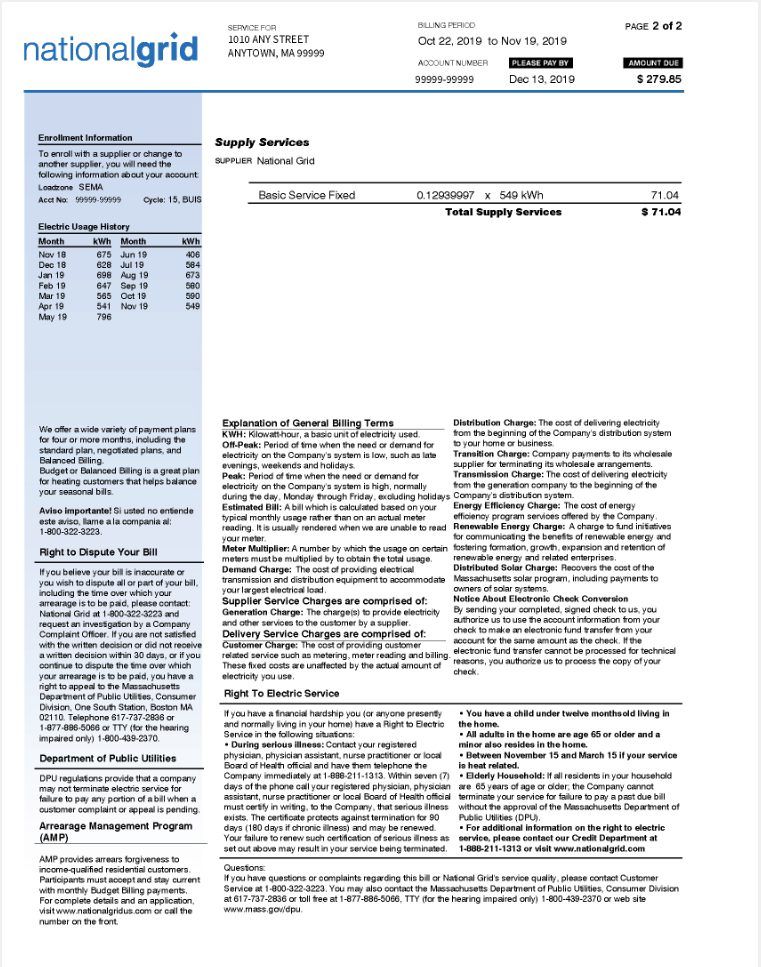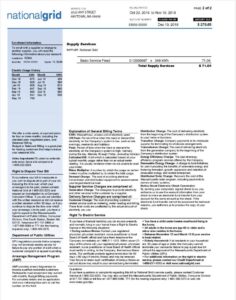 National Grid Electric Rates
Understanding Your National Grid Electric Bill
Account Information
National Grid conveniently puts all the info you need to switch suppliers on the top left-hand corner of the second page of your electric bill. This includes your account number, among other important information.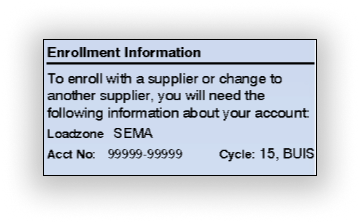 Detail Of Current Charges
Most of your National Grid electric bill consists of a breakdown of all the charges that go into your bill.
On the bottom half of the first page, you will see a breakdown of all the delivery charges. These charges go to your utility provider (National Grid) and support the delivery of your electricity.
On the second page of your bill, you will find the supply charges. These charges are for the electricity you consume and go to your electricity supplier. This is also where you can find how much you're being charged for your electricity supply.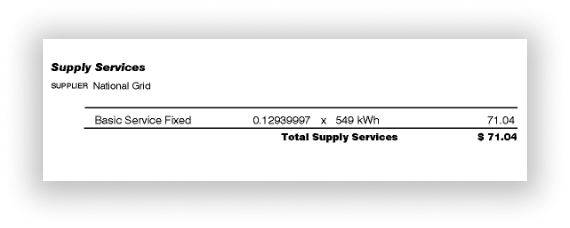 When you switch electricity suppliers, only the electricity supply portion of your bill is affected. National Grid still delivers your electricity so your delivery charges stay the same.
Usage Levels
On the second page right below your account information, you will find a graph depicting your usage history.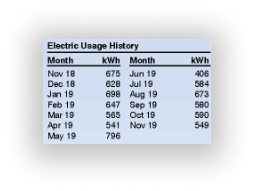 This section is helpful because you can use it to estimate future electric bills.
Where Can You Find Your Electric Bill?
If you want to find your National Grid electric bill, you can do so by logging into your account on the National Grid website. If you're having any trouble, give customer service a call.
Lowering Your National Grid Bill
If you want to compare electricity rates and switch electricity providers in Massachusetts, you can do so by entering your ZIP Code at the top of this page. Our easy-to-use Marketplace will present you with great rates from leading providers in your area, so you can switch to the perfect electricity plan in minutes.