Have questions about your energy consumption? Con Edison electric bills give customers all of the tools they need to learn more about their energy usage, electric rates, and more.
To make better electricity decisions, it's important to understand things like the difference between electric supply and delivery charges, and where to find your account number. This is especially the case for Con Edison customers that want to switch electricity providers.
Sample Con Edison Electric Bill
Here are two sample images of what your Con Edison bill will look like. Click on either of them for a larger preview: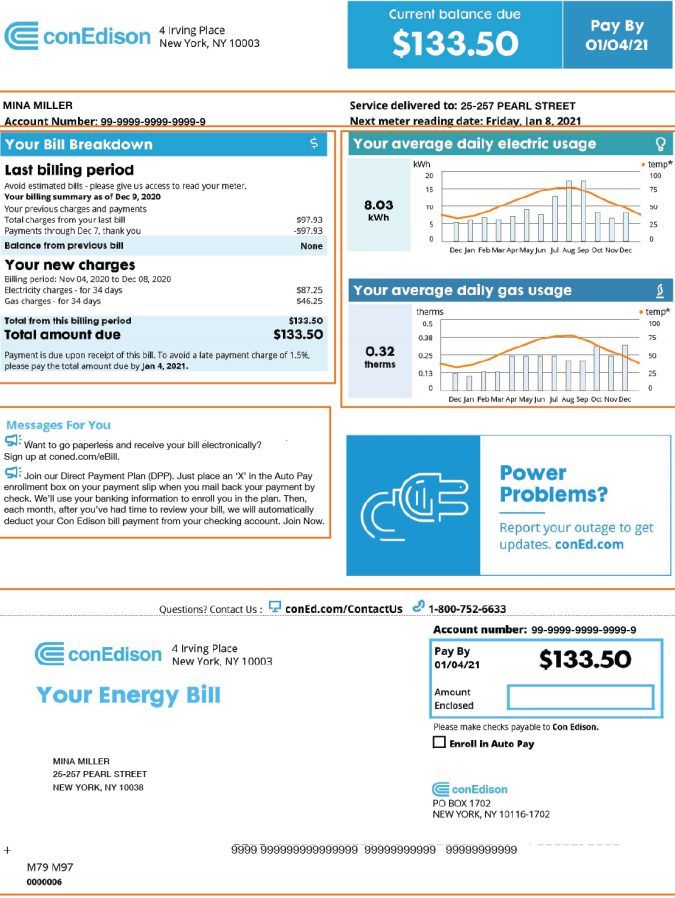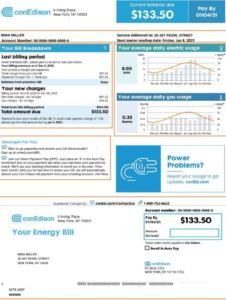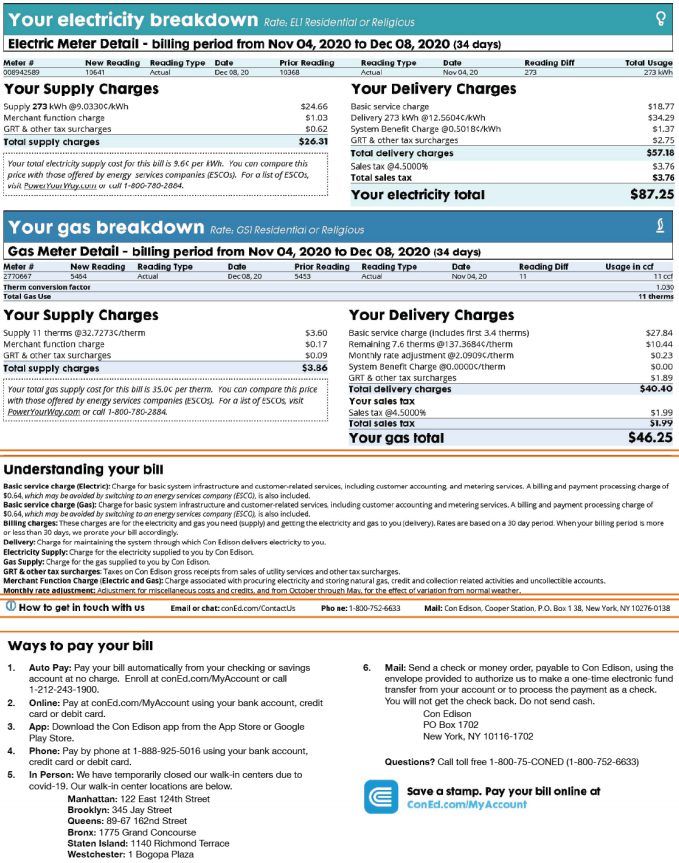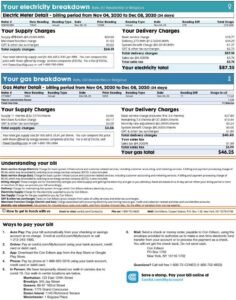 Con Edison Electric Rates
Sorry, we don't offer residential electricity rates for the selected options.
Understanding Your Con Edison Electric Bill
Bill Details: Electric Delivery vs Supply
On the second page of your Con Edison electric bill, you will see a breakdown showing how much of your total bill went towards thedelivery of your electricity vs the supply of your electricity.


Con Edison Electric Delivery – These charges support the delivery of electricity to your home
Electric Supply – These charges are for the electricity you use
This section is helpful when you're considering switching electricity providers because only your supply charges will be affected by the switch. Your delivery charges will stay the same no matter who your electricity provider is.
You can also find your electricity supply rate in this section, which is a rate that you can use to see if you can save by switching to a different electricity provider.
Your Account Number

You can find your account number at the top of the first page of your bill above the "Bill Breakdown" section. It's also listed multiple times throughout the rest of your bill. If you decide to switch electricity providers, you will need your account number to make the switch.
Usage History
To the right of the "Bill Breakdown" section on the first page of your bill, you can find your usage profile. This will tell you how much electricity and gas (if applicable) you have used in the past 12 months. This can be helpful in estimating future energy bills.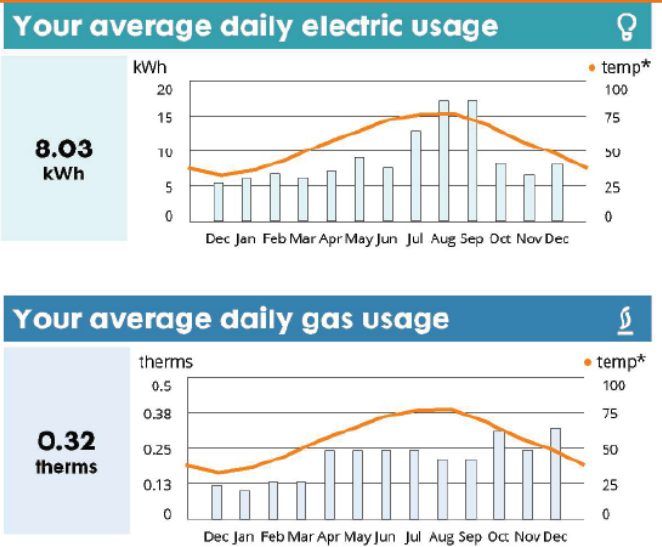 Where Can You Find Your Electric Bill
Want to see your Con Edison electric bill? You can find it by logging into your account on Con Edison's website.
If you're still having trouble, call Con Edison support at 1-800-752-6633.
Lowering Your Con Edison Electric Bill
If you want to lower your Con Edison bill, you can do so by comparing electricity rates and switching providers. All you have to do is enter your ZIP Code above. Our easy-to-use Marketplace features great rates from leading providers in your area, allowing you to find the perfect plan for you in no time.