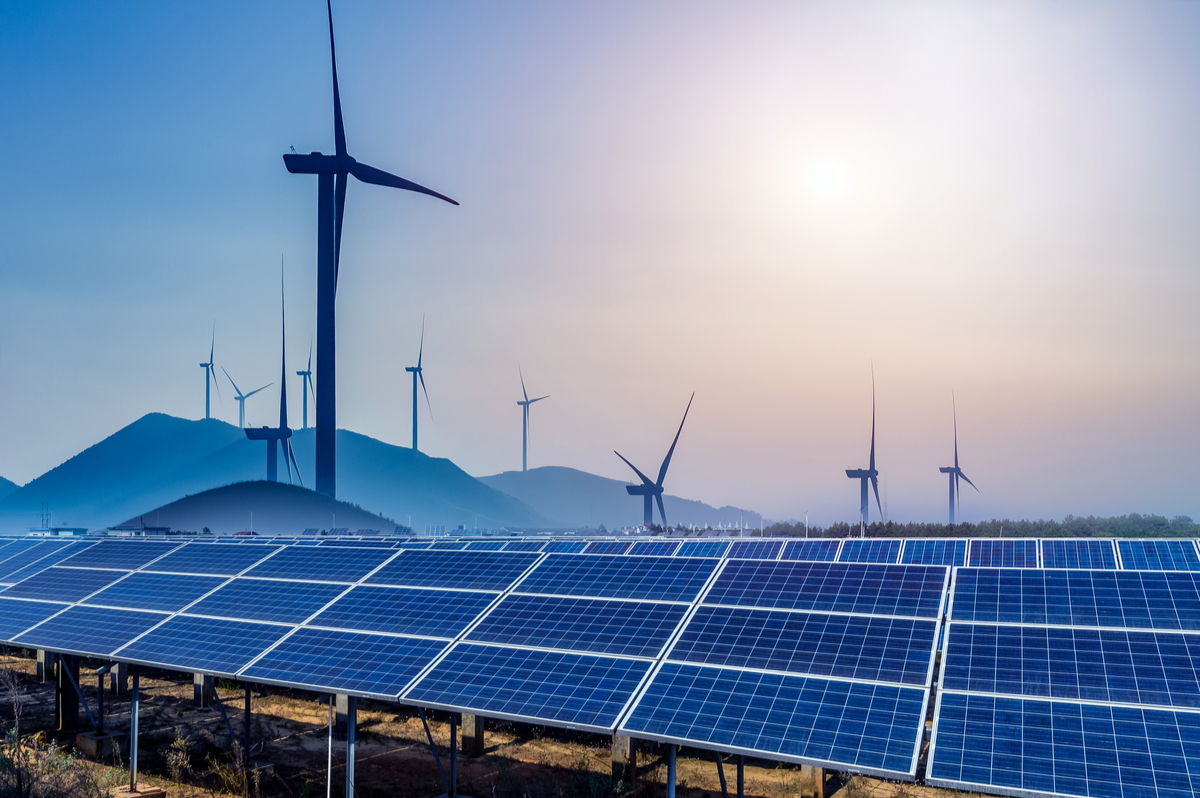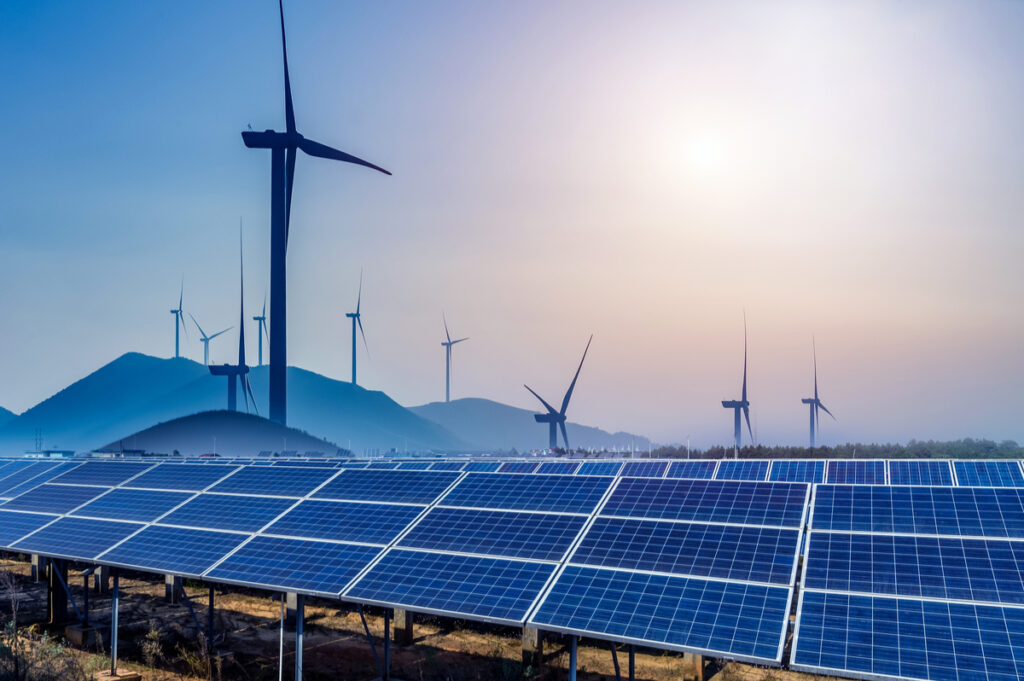 Advertiser Disclosure: At ElectricityRates.com, our number one goal is to help you make better energy decisions. We adhere to strict editorial guidelines, however this post may include references to products offered from our partners.
When you think about Texas energy production, oil comes to mind. That's not without good reason. Texas wouldn't be what it is today without the oil boom that brought millions to the state throughout the 20th century.
However, Texas's energy focus is shifting. Today, Texas generates more wind energy than any state in the US. This past April, 29.8% of Texas's total electricity generation came from renewable sources.
Renewable energy, particularly solar and wind, is the future of energy in Texas.
Solar and wind energy have become cost-competitive to fossil fuels, and certain fossil fuels are having a hard time keeping up. In fact, you can sometimes find electricity plans in Texas that source their energy from renewables and save money. If you want to see renewable options in your area, enter your ZIP Code at the top of this page.
Key Takeaways
Renewable energy is gaining steam throughout the US, contributing to the decline of coal and starting to compete with cheaper fossil fuels like natural gas.
With the help of strong winds, a robust electrical infrastructure and zoning and taxation laws that encourage building, Texas generates the most wind electricity in the US.
Texans can support the transition to renewable energy by signing up for a 100% renewable energy electricity plan.
Renewable Energy In The US (And The Death Of Coal)
While Texas has been rapidly growing its renewable energy capacity, it's not the only state to do so. The Energy Information Administration (EIA) states that since 2008, renewable energy in the US has doubled. During this time, electricity generation from coal has dropped off a cliff.
There are multiple factors at play, but the main reason for coal's decline is this: natural gas, wind and solar energy are all cheaper than coal.
The financial firm Lazard estimates the unsubsidized cost for coal, natural gas, wind and solar energy. It based these estimates on the cost to build, maintain and run each type of facility.
Coal: $66 – $152 per megawatt-hour
Natural Gas: $44 – $68 per megawatt-hour
Wind: $28 – $54 per megawatt-hour
Solar PV: $32 – $44 per megawatt-hour
Building a coal plant is just not cost-effective anymore. The same report also shows that running an existing coal plant can be more expensive than renewables, especially when you take government subsidies into account.
Combine all this with COVID-19, which drastically reduced electricity demandand therefore demand from more expensive energy sources like coaland it's easy to see why coal's days are numbered.
Natural gas has replaced much of coal's electricity production, but with the cost of solar and wind expected to decrease, renewables are a competing force to be reckoned with. Texas is proof of it.
Texas's Massive Wind Capacity
Most of Texas's renewable energy production comes from wind. Texas generates more wind energy than any other state in the US, accounting for over 25% of the US's wind total wind generation between 2016-2018. Today, Texas has a wind capacity of 28,800 megawatts which is responsible for about 20% of the state's electricity generation.
This is all to say that wind energy is already well established in Texas and is likely to grow in the future. According to this article by USA Today, there are multiple reasons for this:
It's a windy state – The western part of the state and the northern panhandle have some of the highest average wind speeds in the US.
Less restrictive zoning laws – Makes it easier to get approval to build wind farms
Taxation systems to encourage building – Again, making it easier to build wind farms.
Robust transmission lines – Texas built transmission lines to transfer electricity from the western and northern parts of the statewhere the wind farms are locatedto the more populated eastern portions of the state.
With all these factors in its favor, it's no surprise that Texas has been building wind farms like there is no tomorrow. However, while the majority of Texas's renewable energy capacity comes from wind, solar is not far behind.
Solar: Texas's Next Big Thing
Solar makes up a small portion of Texas's renewable energy mix at the moment. With the western half of the state receiving huge amounts of sunlight throughout the year, you may be wondering why solar didn't take off the way wind energy did.
It comes down to cost. Back in 2009, the cost of solar was $359 per megawatt-hour. This is almost 2.5X more expensive than wind energy at the time, which was $135 per megawatt-hour. However, since then, the cost of solar energy has dropped to $42 per megawatt-hour.
As the cost dropped, solar projects became economically viable. Between 2018 and 2019, solar has gone from generating around 1% of Texas's electricity, to 2.1%. An ERCOT manager also states that they expect to add 3,500 megawatts of solar energy in 2020 and 5,500 megawatts of solar energy in 2021.
Supporting Renewable Energy In Texas
While renewable energy has grown in Texas, it still has a long way to go before it replaces fossil fuels. But there are ways you can support the transition to renewable energy.
One of the best approaches? Pick an electricity plan with 100% renewable energy. With a renewable plan, what you pay for electricity each month goes to renewable energy generators. They, in turn, put more renewable electricity into the electric grid.
Don't worry, this can have a direct benefit to you as well. Remember, renewables are cost-competitive now, which means renewable electricity plans are cheaper than ever. With a renewable electricity plan, you can lock in a low electricity rate, possibly save on your electricity bills and support green energy.
So enter your ZIP Code at the top of this page and start comparing Texas electricity providers and plans today. With ElectricityRates.com, you could be on your way to a greener electricity plan in minutes.