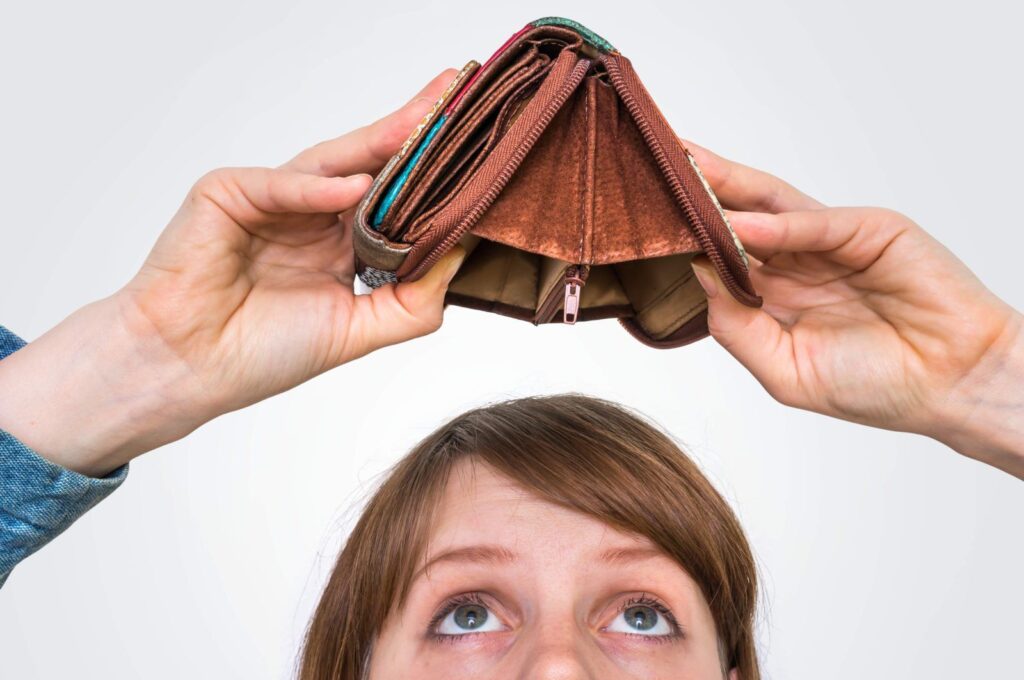 Advertiser Disclosure: At ElectricityRates.com, our number one goal is to help you make better energy decisions. We adhere to strict editorial guidelines, however this post may include references to products offered from our partners.
Is your electricity bill burning a hole in your wallet from rising costs? You're not alone – many Americans are shocked when they see how much they pay for electricity each month. It can be challenging to figure out why electricity bills always seem to be rising – especially when it feels like you're using less electricity than before.
The price of power is constantly in flux. Also, there are many hidden charges and fees included in electricity bills that tend to get overlooked. These charges can add up quickly and make a big difference in the total cost of your monthly utility bill.
We'll also account for what contributes to your total usage and give you actionable tips on how to lower your monthly payments fast. So read on to learn more about your electricity bill – and you'll never have to feel confused about utility billing again!!
Reading Your Electricity Bill
The general energy cost categories to keep an eye on are:
Delivery charges are fees for getting electricity to your home or business, including line construction and maintenance fees.
Generation costs are the costs of producing energy, such as purchasing fuel for power plants or maintaining equipment.
Transmission costs refer to the cost of transmitting electricity from large power plants to the homes and businesses that need it.
Taxes, fees, and surcharges are government-imposed taxes that vary by state and locality.
Additionally, there may be other charges such as…
Connection fees are a one-time fee charged by your utility provider when connecting your generation, distribution and monitoring.
Capacity charges refer to a fee assessed by some utilities to guarantee sufficient power supply in times of peak demand. You can often avoid this by finding out when peak hours of power usage are in your local area.
Renewable energy credits (REC) are fees your utility company charges to cover the cost of purchasing renewable energy from other sources.
For even more information on how to read and understand your monthly bill, read our article on the anatomy of an electric bill.
Understanding each of these costs and how they factor–when reviewing a bill can help spot overlooked charges and fees that are often tacked on without the customer's knowledge.
Being aware of regional electricity costs will also help you see if you are overpaying compared to your neighbors.
Average Electricity Rates Across the United States
Rates vary state by state. Understanding the average rate for electricity across the United States can remove some of the guesswork and confusion when choosing your power provider.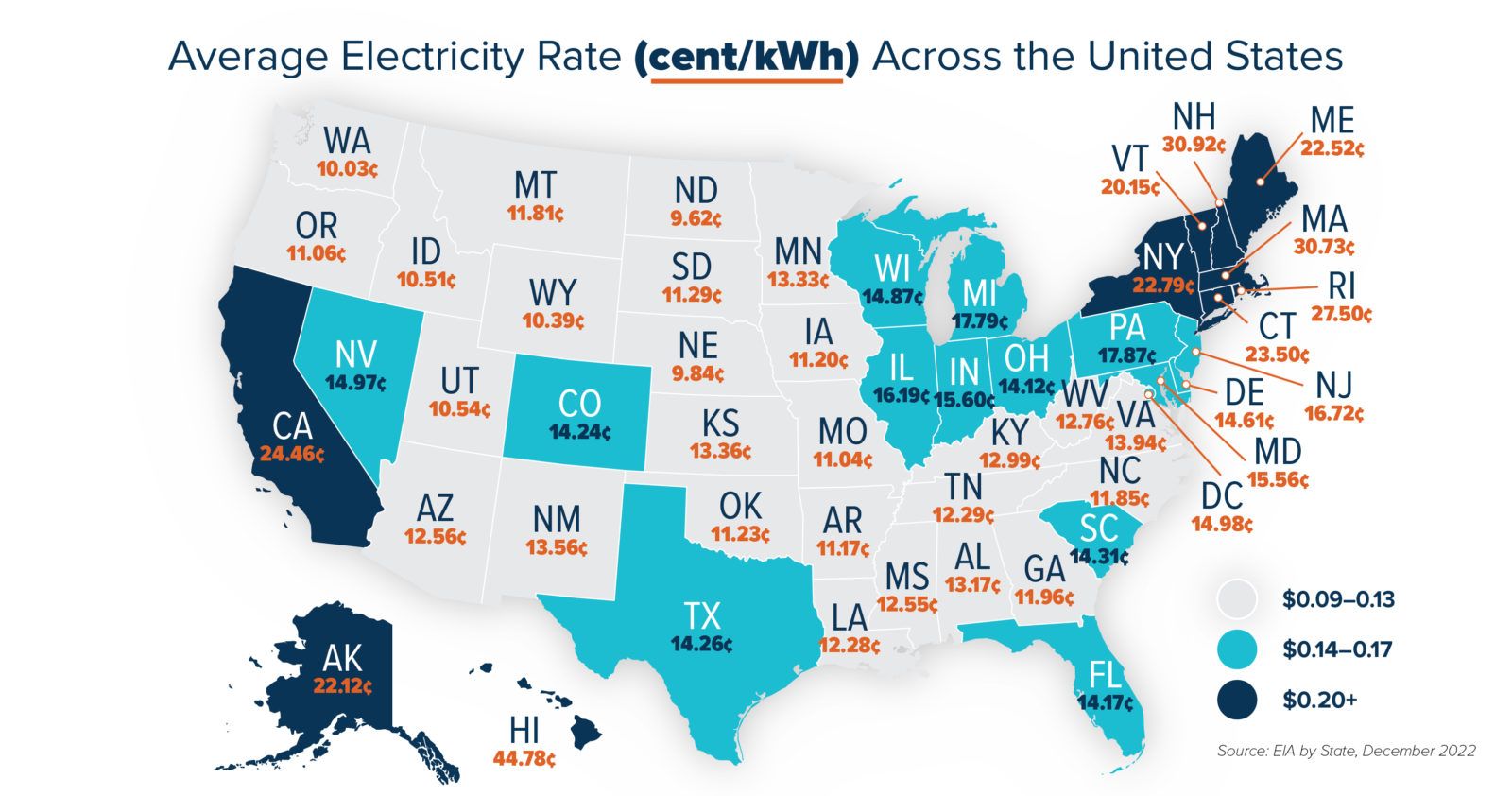 Source: EIA by State, December 2022
Factors that Make My Electricity Bill So High
Other things that contribute to the high cost of your electricity bill, other than fees and charges, are the power requirements of your home appliances. All appliances in your home (e.g., refrigerator, television, computers, washer, etc.) need power to function, and this power comes from the electricity flowing through your home's wiring.
Each appliance's power requirements differ, and this Energy Bill Cost Calculator can help you estimate how much power each appliance uses and what it costs per month.
How to Lower My Electricity Bill
You can take simple steps to better manage and lower your electricity bill, such as conserving energy during peak hours or investing in energy-efficient appliances. Here are the best strategies to manage your bill.
Invest in energy-efficient appliances: While this might seem like a high upfront cost, you will save money by using less energy overall over time. Look for ENERGY STAR-certified appliances next time you go appliance shopping. We even have an article for you on how to find the best energy-efficient appliances for your needs.
Educate yourself on your energy usage: Knowing how and when you use energy can help you be more conscious of your consumption. This way, you can make changes to save even more money!
And of course, you can always reduce your energy usage. If you want to learn how to save energy and lower your electricity bill, check out our Saving Tips blog archive. It covers everything from simple tips to more comprehensive strategies.
Don't be one of the many people who are overpaying for their electricity! Many people are unaware of how much they're actually spending on electricity each month, but by following our tips, you can be sure that you're not overpaying. Understanding what factors make up the total cost of your bill and taking steps to manage your energy usage can help you lower your electricity bill.
And when you are ready to shop providers ElectricityRates.com is here to help you shop, compare and select a provider. Use our ZIP Code search bar to instantly compare all your options and find the best plan for you.