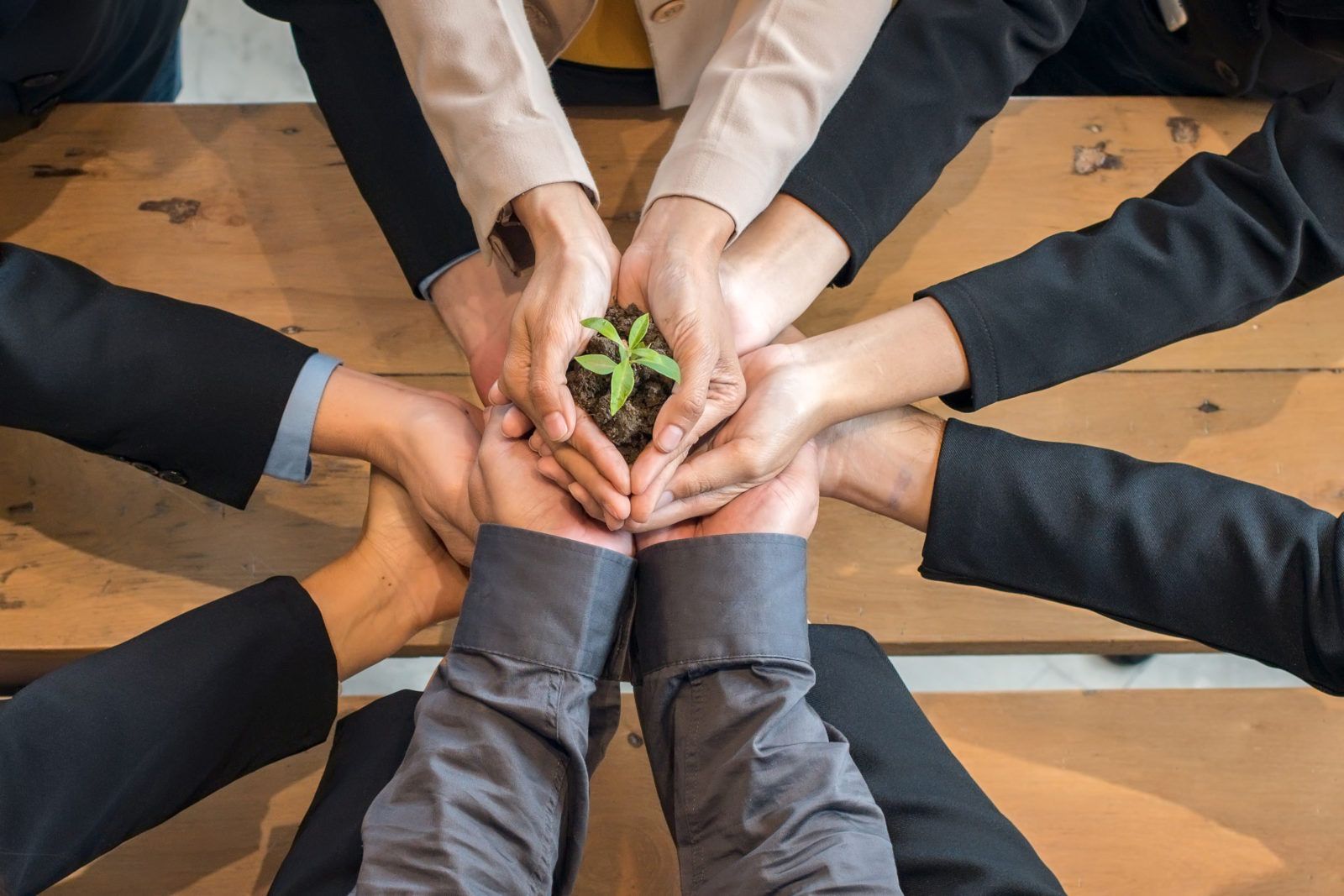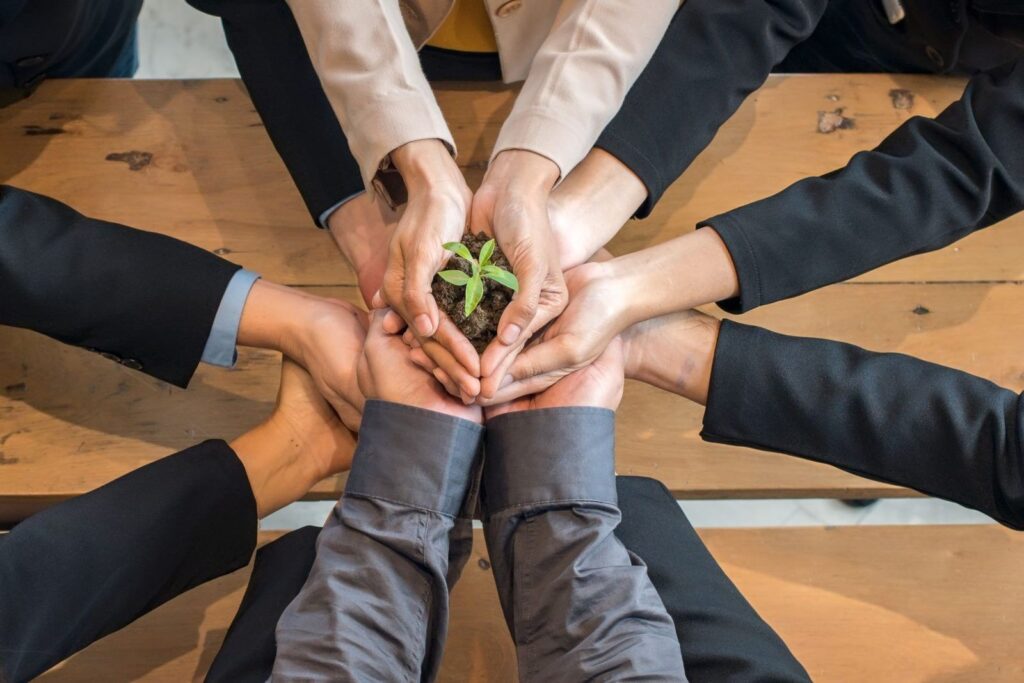 Advertiser Disclosure: At ElectricityRates.com, our number one goal is to help you make better energy decisions. We adhere to strict editorial guidelines, however this post may include references to products offered from our partners.
Business sustainability targets aren't just for the Fortune 500.
While this list of companies that are pushing the business renewable energy evolution in 2022 features large, multinational corporations that are also household names, the energy practices they put in place are applicable on a smaller scale for small businesses, too.
The main energy practice they're putting in place is switching over to renewable energy supply. Currently, renewable energy is proliferating rapidly and climbing the ranks as a predominant energy option across the globe. Companies have been adopting renewable energy for their production plants, transportation vehicles and office buildings not just for their own benefit, but also because their choice to do so lends momentum to it becoming the primary supply of consumable energy.
Below we highlight five companies, identified by Just Capital, as being the 2022 business champions for their implementation of renewable energy. We also include how a small business owner can utilize Energy Choice to choose renewables as well.
1. VMWare
At the top of the list of companies leading the renewable energy evolution is VMWare. A SaaS company that provides cloud services for digital innovation at the enterprise level, VMWare has a "build[ing] a sustainable, equitable secure future" as a core component of its mission statement.
The former Dell subsidiary has over 37,000 employees and 39 offices across five continents, yet about 80% of its energy supply comes from renewables. This is no small feat, considering how much hardware VMWare must own and operate to deliver its cloud services for its customers. The company aims to reach net-zero emissions by 2030.
2. Microsoft
Not only does Microsoft have some of the most ambitious carbon waste and zero-emissions targets among large corporations, the world's largest software maker has also recently committed to power purchase agreements that allocate a percentage of profits for developing renewable energy sources in underdeveloped communities.
What's more, Microsoft invites customers to join them on a journey towards a more sustainable future by providing resources that allow them to assess the impact of the digital devices they use as well as compare different digital solutions and business models that minimize environmental impact.
3. Intuit
Intuit, the technology platform behind popular products like QuickBooks, TurboTax, Credit Karma, Mint and Mailchimp, has been carbon neutral since 2015. Looking forward, it plans to reduce its 2018 footprint 50x by 2030 which means putting 2.3m metric tons less CO2 in the air or the equivalent of 430,000 cars on the road for a whole year.
Intuit extends that eco-mindedness to both its employees and its customers. For its employees, Intuit offers tools as well as the services of YellowTin, a clean-energy data platform, so that they can conduct a home and work energy audit and receive personalized recommendations for using energy more efficiently. Intuit also makes a $1,300 wellness benefit available to each of its 14,700+ employees that can be used for sustainability-related expenses, such as home solar power, an electric vehicle or bicycle, energy efficiency improvements, etc. For its customers, Intuit has pledged to help one million small businesses reduce their carbon emissions by 50% by 2030.
4. Apple
Like all companies on this list (and 1,612 in total), Apple has committed to the science-based target of limiting global warming to no more than 1.5 degrees celsius an ambitious goal that requires all who sign on to reach net-zero milestones as soon as possible. Apple's been carbon neutral since 2020, and by 2030 aims to have all its manufacturing processes be carbon neutral as well.
Indeed, attention to its supplier chain is key for Apple's environmental goals, as 70% of its overall emissions comes from its manufacturing process. Another point of concern is the relatively short lifespan of its products and the fact that most iPhone users would rather buy a new model than repair an old one. Cognizant of these issues, Apple has invested heavily in using renewable energy for its manufacturing, producing new iPhones from more recycled materials and recycling the rare earth metals, like tungsten, that are vital hardware components.
5. Mastercard
Rounding out the top-five companies leading the renewable energy evolution is Mastercard. The credit card giant has committed to reaching net-zero emissions by 2040 in addition to assisting its business partners cut emissions as well to decarbonize its supply chain. Furthermore, Mastercard is on the path to powering 100% of its global offices with renewable energy, boasts that all of its owned campuses and data-storage centers are LEED-certified, and offers customers environmentally friendly programs like its Wildlife Impact Card, a gift card program that's tied to conservation efforts to protect critical wildlife habitat around the world.
6. Your Business?
What can your business do to emulate the ambitious sustainability goals of the world's largest companies? For starters, if your small business operates in an Energy Choice area, you can search your local energy market for energy providers that offer green energy plans. A major component to any business sustainability campaign is switching over to 100% clean energy, and you might be surprised how competitively priced renewable energy plans are becoming.
As demonstrated by the companies above, responsible energy stewardship isn't just about what type of energy you useit's also about how much you use, and doing so as efficiently as possible. For more tips on making your small business more energy efficient, check out this article, "7 Ways Your Business Can Go Green."