Advertiser Disclosure: At ElectricityRates.com, our number one goal is to help you make better energy decisions. We adhere to strict editorial guidelines, however this post may include references to products offered from our partners.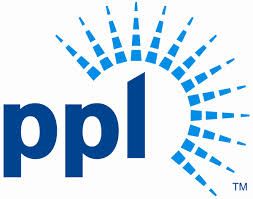 Updated: August 5th, 2016
This past week, PPL Electric introduced an automated power restoration system to its Pennsylvania electric customers. What this means for PPL residential and business customers is shorter power outages. With the recent thunderstorms that have been hitting the PPL service area, customers have reported losing power and then gaining it back in minutes without any repairs made.
PPL Smart Grid Technology
The PPL Smart Grid technology includes:
Pole top sensors: This will allow for PPL Electric to detect outages in a certain area immediately
Central computer: For analysis on what could be causing the power outage
Remote control switches: This allows for the rerouting of power and turning the power back on sooner for the PPL customers affected by the outage
The results of using this Smart Grid technology has been extremely beneficial so far to customers experiencing power outages. In July, over the course of two major thunderstorms, PPL Electric was able to restore power to its customers in an average time of 1 minute and 50 seconds. With this technology power outages have been reduced by 30% for Pennsylvania residents.
"Our goal is to provide exceptional service for our customers, and this new technology is one key way we are doing that," saidDavid Quier, the utility's operations director to PR Newswire."In the coming years, we will install another 1,000 smart grid sensors and automated switches around PPL's service territory. This will make the PPL smart grid system even more effective, further improving the reliability of our service for customers."
With this plan in place, PPL Electric plans on increasing reliability improvement for their customers by 15% in the next five years.
If you are a PPL customer or just want to learn more about PPL Electric Utilities' Smart Grid technology, visit the PPL Electric Smart Grid page.
Source: PRNewsWire