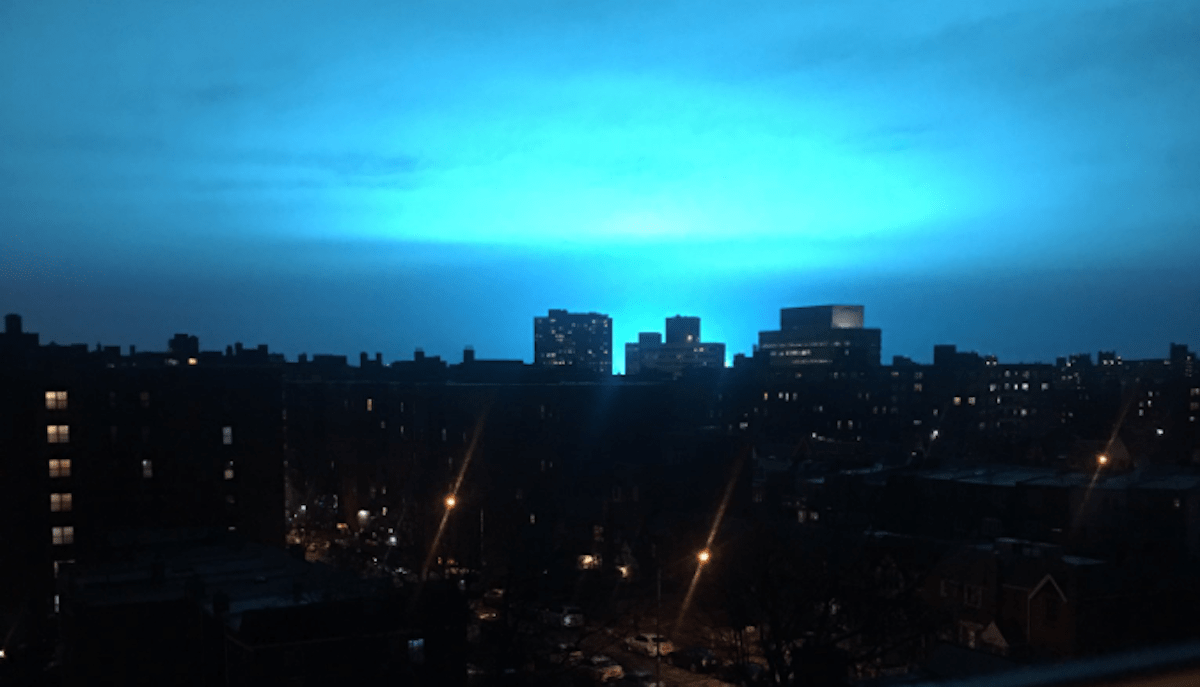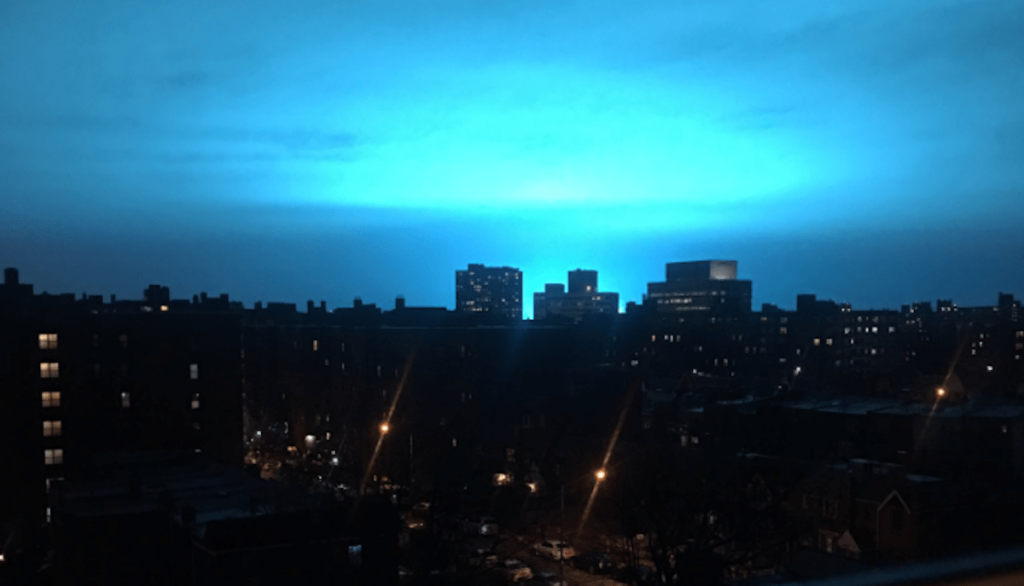 Advertiser Disclosure: At ElectricityRates.com, our number one goal is to help you make better energy decisions. We adhere to strict editorial guidelines, however this post may include references to products offered from our partners.
Some New Yorkersmay have gotten a bit of a scare Thursday evening when they looked up and saw a bright blue light in the sky. The strange light caused speculation from Ghost Busters to extraterrestrials.
Some took to Twitter to find answers:
so anyone catch those creepy lights over Queens just now pic.twitter.com/TPh8BL5QbZ

Complex (@Complex) December 28, 2018
Blue smoke in Queens means a new Mets owner has been elected. pic.twitter.com/Ign059WCtH

JB (@JB_August) December 28, 2018
Ultimately, they found that the causeof thelight was due to a Con Edison transformer explosion and an electricalfire that gave off the bright blue glow. Still, the NYPD had to put to rest any concerns of alien invaders.
Confirming incident in #Astoria was result of transformer explosion. No injuries, no fire, no evidence of extraterrestrial activity. Please continue to follow @FDNY and @Conedison

NYPD NEWS (@NYPDnews) December 28, 2018
The explosions sparked multiple outages acrossNew York City and a few airports including Laguardia.
Transformers are directors of energy flowing through an electricity generation system. So damage that makes the transformer unable to regulate its temperature makes those transformers more vulnerable to exploding or catching fire.
While some Queens residents lost power temporarily, many were relieved that New York City was not getting attacked by aliens and theapocalypse was not coming.