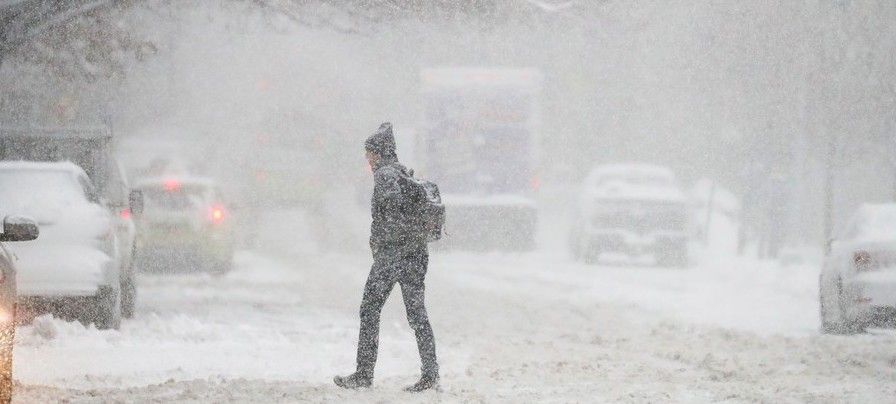 Advertiser Disclosure: At ElectricityRates.com, our number one goal is to help you make better energy decisions. We adhere to strict editorial guidelines, however this post may include references to products offered from our partners.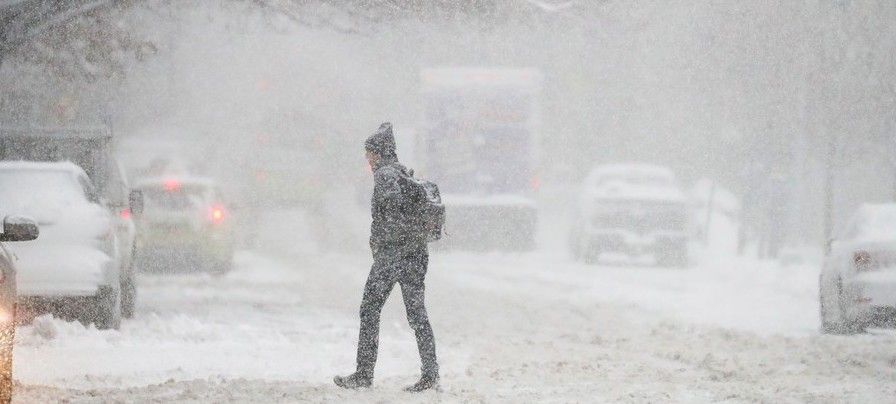 The recent arctic cold spell that engulfed most of the Midwest and New England regions has made demand and cost for natural gas soar. In some spots, prices have more than tripled, making New England the priciest region in the world for natural gas.
Total US natural gas consumption jumped over 30% last week. That is the largest jump from week to week since 2007. The New England region lead the way in demand for natural gas as the majority of households use gas to heat their homes.
Natural gas for next-day delivery on Algonquin pipeline in New England, including Boston, settled at $35.35 per million British thermal units on the Intercontinental Exchange on Tuesday. The last time prices were that high was in 2014 during the "Polar Vortex" that engulfed the US.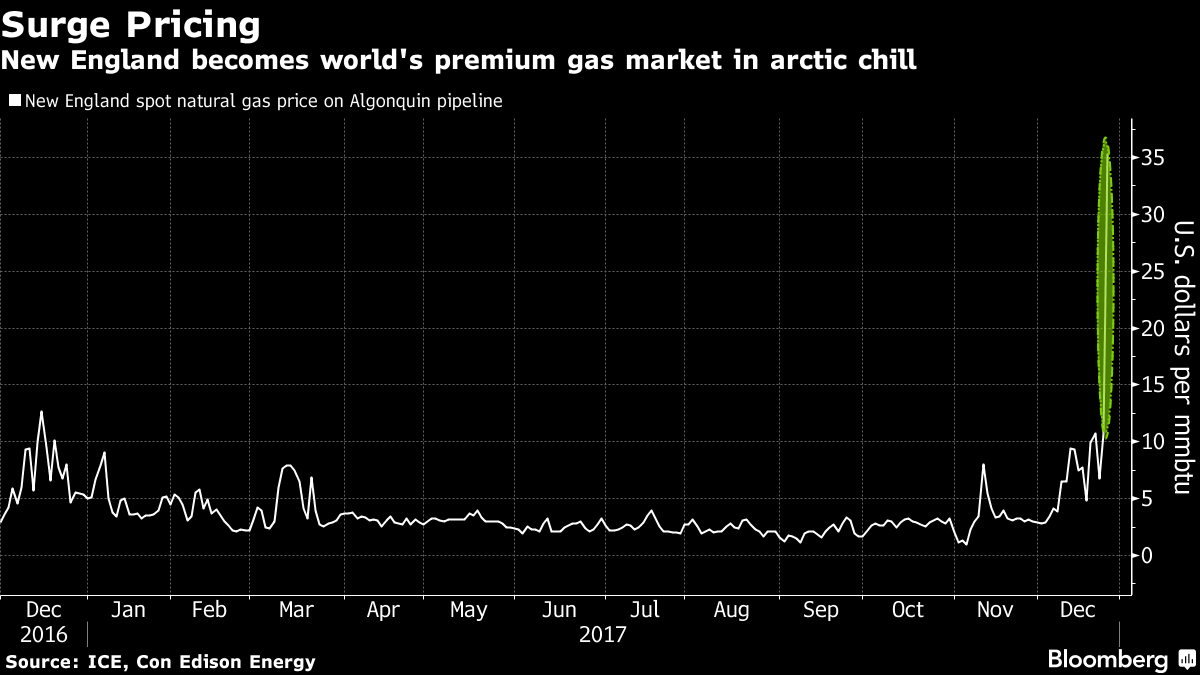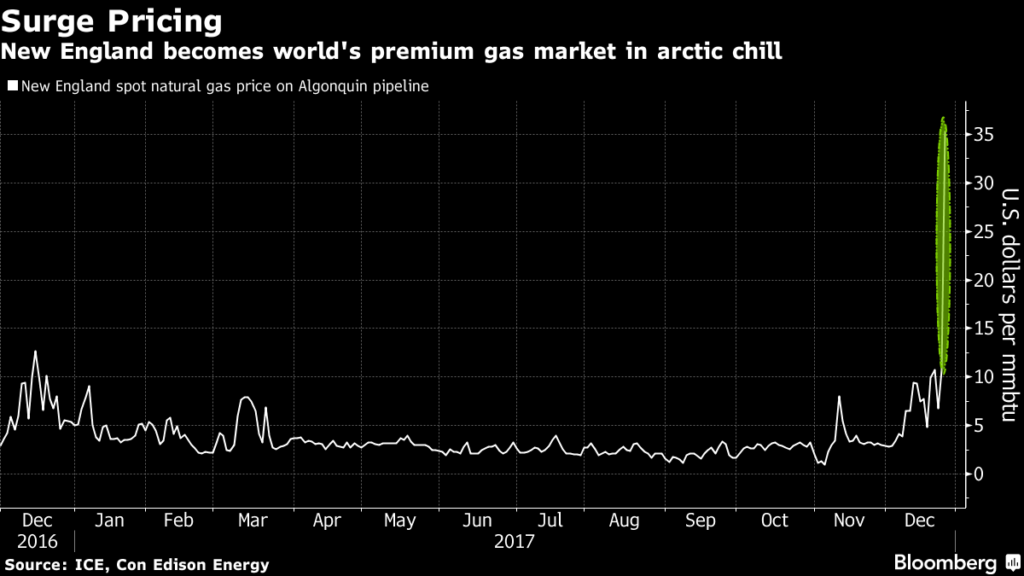 4 public schools in Baltimore had to close this week due to "inhumane" cold conditions inside the school. Some reported temperatures as low as 42 degrees inside classrooms. Freezing temperatures along with frozen pipes left the schools with no way to heat their hallways and classrooms.
Many are worried that prices could continue to soar if the cold remains but there is good news. Many New England generators have dual fuel capabilities which means they can burn both natural gas and fuel. If prices continue to go up for natural gas, it may end up cheaper to begin burning fuel.
John Borruso, director of natural gas trading at Con Edison Energy in Valhalla, New York, says the reason natural gas prices have risen significantly is that the market is not set up for how cold it was in December. "I'm not sure as it gets cold if prices will go higher, it's going to be an interesting week," Borruso said.