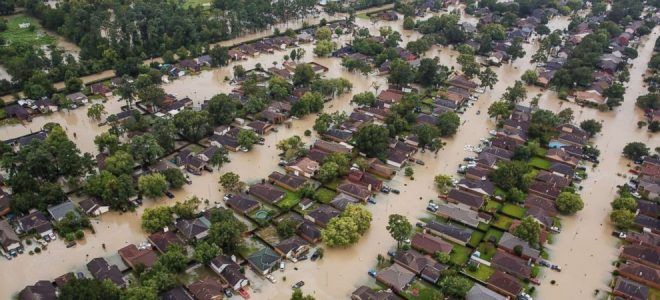 Advertiser Disclosure: At ElectricityRates.com, our number one goal is to help you make better energy decisions. We adhere to strict editorial guidelines, however this post may include references to products offered from our partners.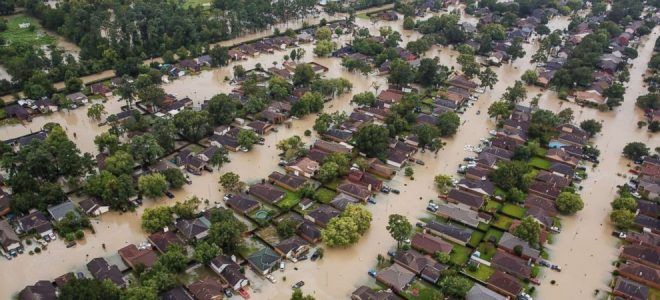 In the past month, the US has been hit by not one, but two historically powerful hurricanes. Hurricane Harvey dumped nearly 50 inches rain on the Houston area in less than a week leaving many homes underwater. This week, Hurricane Irma hit Florida with winds more than 150mph with huge storm surges that damaged many homes and businesses. Combined, these two hurricanes left tens of millions without power which may take weeks to completely restore. Electricity companies from around the country are coming together to do what they can to help with the hurricane relief.
Exelon and its Baltimore based subsidiary, Constellation, are giving $150,000 to the Red Cross to assist with the disaster relief. Also, they opened Constellation Field, a minor league baseball park in the Houston area, as a place people could go to get assistance, food, water, and shelter. It is also being used as a training center for Red Cross volunteers to better assist with the rescue of those who did not evacuate. "Giving back to the communities we serve is one of our company's most important responsibilities, and even more so during times like this," said Joseph Nigro, CEO of Constellation.
Pacific Gas & Electric, NextEra Energy, Avangrid and Schweitzer Engineering Laboratories have also donated to the America Red Cross. San Francisco based PG&E offered to match donations up to $50,000 and will provide $100,000 worth of aid. Connecticut based Avangrid has over 100 employees in the Houston area and has donated $50,000 to the Red Cross. Combined, these electricity companies have donated over half a million dollars to the Red Cross.
Some electric companies are taking it a step further by deploying workers to the disaster areas. Jersey Central Power & Lights is sending 80 workers to Florida to assist the electricity utilities with repairs to the electrical grid. While final totals are not available yet, an estimated 10 million residents are without power in Florida. Workers from Public Service Electric & Gas, Atlantic City Electric, Exelon and Constellation and more are being deployed around the country to assist Florida Power and Lights to restore power to the state's residents. Many of the utility companies around the country have mutual aid agreements to assist each other with natural disaster relief.
While it may take weeks to fully restore power in Texas and Florida, it will take years for these areas to completely recover from the aftermath of these hurricanes. Many companies and individuals are stepping up by donating money and/or time to assist those who lost everything. If you'd like to make a donation, you can visit the American Red Cross website and click on the "Donate" button.