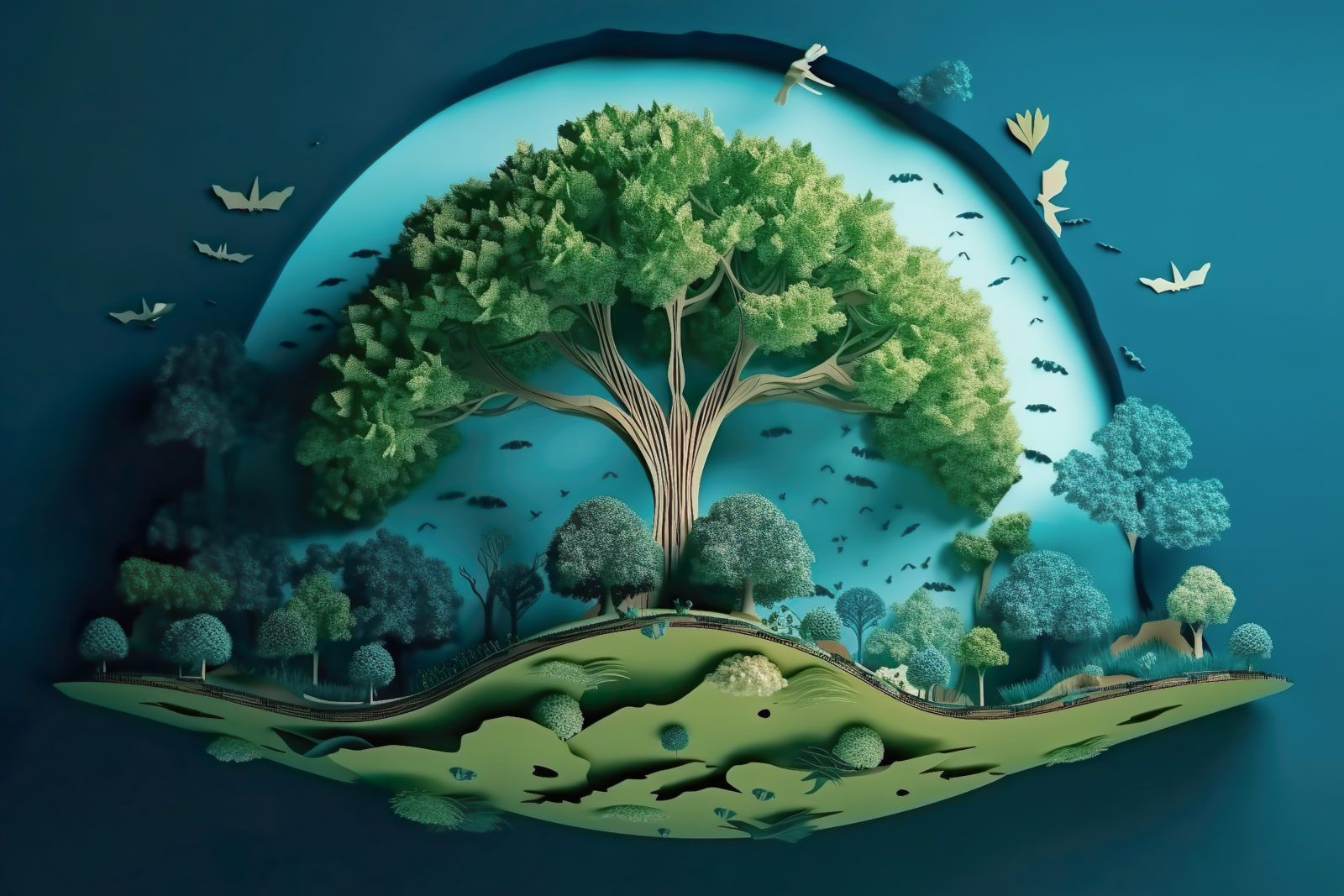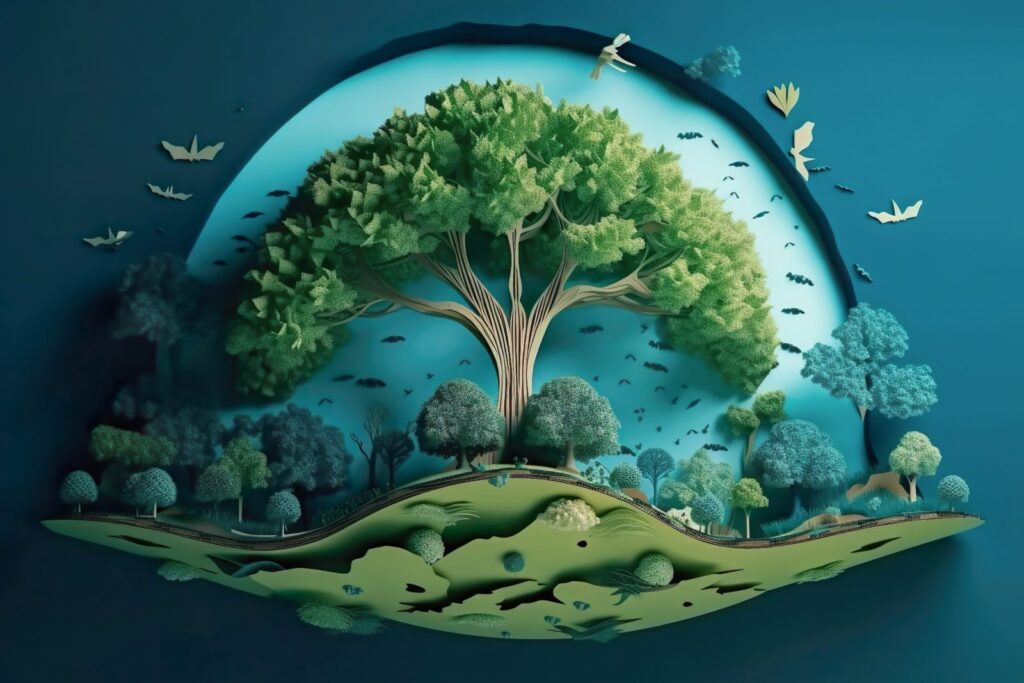 Advertiser Disclosure: At ElectricityRates.com, our number one goal is to help you make better energy decisions. We adhere to strict editorial guidelines, however this post may include references to products offered from our partners.
On April 22nd, 1970, twenty million Americans marched hand in hand to protest against an era of environmental ignorance and problems like smog, water pollution, oil spills, and DDT crop poisoning. And Earth Day was born, paving a legacy, we still celebrate today. As Leonardo DiCaprio famously said: "Climate change is real; it's happening right now. It is the most urgent threat facing our entire species, and we need to work collectively together and stop procrastinating."
Now, more than 1 billion people participate in Earth Day events each year, making it the largest civic observance in the world! However, we still have plenty of work to do in modern times, given that 2021 and 2022 saw some of the most destructive environmental events in the last century. This includes the fires that devastated California's precious forests and Hurricane Ian, which dealt out massive economic and structural damage in Florida to the tune of over $100 billion in destruction. It has become obvious how vital understanding our impact on the Earth especially if we want to protect our planet for future generations.
In today's article, we explain why Earth Day was created, plus easy ways to get involved in this monumental environmental movement. No matter what part of this beautiful planet you call home!
History Of Earth Day And Why It Was Created
Earth Day has a storied, fascinating history that traces back to the late 1960s. It was devised to respond to the growing concern over environmental degradation and pollution that was becoming increasingly evident in the United States. Senator Gaylord Nelson and San Fransico-based activist John McConnell spearheaded the original event, which took place on April 22nd, 1970. On that day, 20 million Americans, 10% of the entire population at the time, took to the street to protest toxic air, water, and land pollution.
Since then, Earth Day has become an annual event celebrated around the world and organized by the team at Earthday.org. Looking back at the history of Earth Day provides us with a glimpse into the dedication and passion that inspired so many to take action in the past and gives us a roadmap on how we can continue progressing forward together.
Introducing The Earth Day 2023 Theme And What The Holiday Stands For
As we gear up for Earth Day 2023, it's inspiring to reflect on what this significant holiday stands for. As you all know, our planet is facing a slew of challenges, from climate change to deforestation to plastic pollution. But with Earth Day 2023, we can unite as a global community and make a powerful statement: we are serious about preserving our planet. That's why this year's theme is "Invest In Our Planet".
According to Kathleen Rogers, President of Earthday.org (the world's largest environmental movement recruiter and organizer), "In 2023, we must come together again in partnership for the planet. Businesses, governments, and civil society are equally responsible for taking action against the climate crisis and lighting the spark to accelerate change toward a green, prosperous, and equitable future. We must join together in our fight for the green revolution and for the health of future generations. The time is now to Invest In Our Planet."
So get ready to take action, whether that means reducing your carbon footprint, considering renewable energy options, or simply spreading the word about our planet's environmental challenges. Let's follow in the footsteps of Earth Day founders John McConnell and Senator Gaylord Nelson and make this year's celebration a call to action that resonates worldwide!
How To Get Involved This Earth Day 2023
Earth Day is the perfect time to unleash your inner Captain Planet and participate in efforts to safeguard the environment. Here are some exciting ways to get involved:
Volunteer for a community clean-up event (simply search on Google or FB for nearby events).
Support environmentally conscious businesses (look for recycled and carbon-neutral products).
Join a local environmental organization.
Shop for energy-efficient appliances (and save money long-term).
Consider installing a smart thermostat in your home.
Plant a tree or get one planted in your name for only $1 (part of EarthDay.org's charity The Canopy Project, which has planted tens of millions of trees worldwide since 2010).
Help build a community garden.
Educate yourself on proper water amounts for gardens to avoid wasting water.
Reduce your carbon footprint by walking, biking, or taking public transportation.
Donate to a charity that helps protect the environment – many non-profits, such as The Nature Conservancy, will match your gifting if you donate before April 22nd.
Join the discussion on social media, including ElectricityRate.com's Facebook page. You can even send a free Earth Day e-card to friends courtesy of the World Wildlife Foundation.
Organize a local neighborhood cleanup.
Host a sustainable potluck where everyone brings a dish made with locally sourced ingredients – here's a fun foodprint quiz you can use to determine your footprint (which is the environmental impact of everything it takes to get your food from farm to table.
Be like Arnold Schwarzenegger himself and adopt "meatless Mondays" (or reduce your meat and dairy intake in general, as their production account for three-fourths of all carbon emissions from an average American diet and are also the two highest sources of water usage in food production).
Research switching to a renewable energy provider (it's way easier than most people think).
Every action, no matter how small, has a cumulative impact. Challenge yourself (and maybe even some friends) to see what you can get up to this Earth Day! Remember, the key is to choose something you can enjoy while doing your part to protect our planet
The Importance Of Practicing Earth-friendly Habits Year-round (And How To Do It)
As a society, we have started to understand how crucial taking care of our planet is for the well-being of future generations and our own well-being. That's why practicing earth-friendly habits is essential not just on April 22nd but throughout the year. Simple acts such as installing smart appliances, reducing plastic use, opting for renewable energy providers, and recycling make a significant impact in protecting the environment. By consciously incorporating these habits into our daily routines, we can work towards creating a greener and more sustainable planet.
Conclusion
As Leonardo DiCaprio said – 'The future of humanity and indeed all life on Earth now depends on us.' It may sound dramatic, but the time to invest in our planet is now. It's not only important on Earth Day 2023 but should be a priority throughout the year. The goal is to take our actions from Earth Day and turn them into regular habits that lead to transformative and long-lasting impacts.
Investing in a more sustainable and energy-efficient society will take work from all of us. It can't just come from the government. It can't just come from private businesses. The investment must also come from environmental organizations and grassroots movements (like Earth Day). By taking action immediately, the economic, environmental, and health benefits will be felt by all. Keeping our planet safe for ourselves, our children and our children to enjoy.
Check out our Energy Choice blog for more ways to become a champion of the planet and save big money on your electricity bills with ElectricityRates.com.