PPL Increases Electric Supply Rate Starting June 1st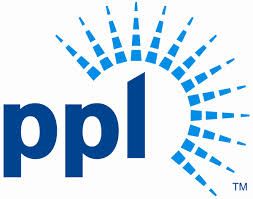 PPL Electric Utilities (PPL) customers can expect a higher electric bill starting June 1st. The Pennsylvania Public Utility Commission (PUC) says the quarterly price to compare increase affects customers who receive their electric generation supply from PPL. The hike reverses an earlier estimate showing a price decrease for the summer months.
PPL's new price to compare for residential customers will be 9.036 cents per kilowatt hour (kWh). Currently, their rate is 8.754 cents per kWh.
The utility encourages customers to seek opportunities to save on power supply costs by shopping for deals with alternative electricity providers. In doing so, customers can lock in a low a rate for the summer months – helping to keep energy costs down.
Here are some of the best rates PPL customers can switch to.
The PUC says under current regulations it can take between 11 and 40 days to switch electric suppliers, customers who do opt to make a change will still feel the impact of the June 1 utility rate increase.  Customers who act now should see their new rate go into effect before the highest usage months of summer.
On April 3rd, the PUC approved regulations that require the utility to accelerate switching time frames through off cycle meter readings that will allow consumers to switch suppliers within three business days once the utility has been notified. The changes will be considered by the state's independent Regulatory Review Commission tomorrow.
Interested in comparing electric rates before the increase takes effect? Enter your zip code through the free Rate Comparison Tool at the top of the page.
You can also learn more about PA electric rates and PA electric choice here
Share this article:
Electric Supply Rate
,
Pennsylvania Public Utility Commission
,
PPL
,
PPL Electric Utilities
,
Price to Compare
,
residential customers