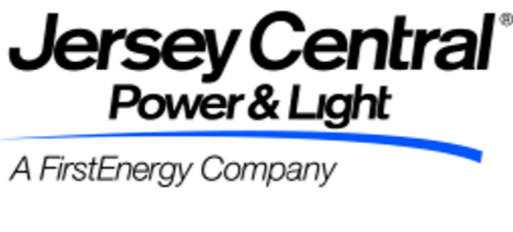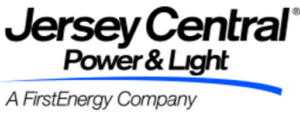 Jersey Central Power & Light (JCP&L) serves over 1.1 million customers across central and northern New Jersey. JCP&L was founded in 1862 and became a subsidiary of FirstEnergy in 2001. FirstEnergy's many subsidiaries bring power to over 6 million customers from New Jersey to Ohio, making it one of the largest investor-owned utilities in the US.
As a JCP&L customer, you have Energy Choice. This allows you to choose your electricity provider and save on your electricity bills. Keep reading to learn more about comparing JCP&L electricity rates, switching providers and paying less than your neighbors for electricity.
Shop JCP&L Electricity Rates
Best Electricity Rates

| Provider | Plan Name | Length | Rate Per kWh | Sign Up |
| --- | --- | --- | --- | --- |
| Direct Energy | Live Brighter™ 12 | 12 Mo. | 11.49¢ | Select |
| Direct Energy | Live Brighter™ 18 | 18 Mo. | 11.79¢ | Select |
| Clearview Energy | Clear Charge 12 Plus | 12 Mo. | 11.99¢ | Select |
| Energy Harbor | Safe Harbor 24 | 24 Mo. | 12.55¢ | Select |
| Tomorrow Energy | 12 Month Fixed | 12 Mo. | 13.06¢ | Select |
Plan
Rate Per kWh
Direct Energy


Live Brighter™ 12


12 Months
11.49¢
Select
Direct Energy


Live Brighter™ 18


18 Months
11.79¢
Select
Clearview Energy


Clear Charge 12 Plus


12 Months
11.99¢
Select
Energy Harbor


Safe Harbor 24


24 Months
12.55¢
Select
Tomorrow Energy


12 Month Fixed


12 Months
13.06¢
Select
For all rates in your area, find the Rate Comparison Tool at the top of the page and enter your ZIP Code.
How To Compare JCP&L Electricity Plans
ElectricityRates.com's job is to make electricity shopping as easy as possible. With the Rate Comparison Tool, comparing and switching to a great new electricity plan is just minutes away. All you need to do is follow this simple three-step process.

Enter your ZIP Code See providers and plans for JCP&L customers.
Compare electricity providers and plans Compare low fixed-rate and 100% renewable energy plans.
Switch electricity providers Choose the right plan for you and make the switch.
That's all! Your new provider takes care of the rest and your new plan will start in one to two billing cycles. Jersey Central Power & Light still bills you, so the only change you will notice is your electricity rate.
JCP&L Energy Choice
If you're a Jersey Central Power and Light customer, you used to only have the option of getting both your electricity delivery and supply from the utility. The price that you paid was locked in and determined by JCP&L.
In 1999, the New Jersey Board of Public Utilities passed energy deregulation legislation giving residents of the Garden State more options with Energy Choice. Energy Choice means that you can compare electricity providers and find lower rates than what you're currently paying by taking advantage of competition between electric companies.
Comparing electricity providers can be a confusing process if you're not careful. ElectricityRates.com eliminates the confusion by bringing you the best rates from leading providers so you can feel confident in your choice.
JCP&L Service Area
Jersey Central Power & Light's electricity service is split into two sections, one in northwest New Jersey and one along the eastern coast.
Cities Served:
Columbus
Southampton
Allentown
Springfield
Livingston
Pottersville
Asbury
Stanton
Lebanon
East Windsor
Aberdeen
Shrewsbury
Counties Served:
Burlington
Essex
Hunterdon
Mercer
Middlesex
Monmouth
Morris
Ocean
Somerset
Sussex
Union
Warren
Reading your JCP&L Electricity Bill
When switching electricity providers, you should note the two types of charges on your Jersey Central electricity bill. These are delivery charges and supply charges. When you take advantage of New Jersey's Energy Choice, you can save on your electricity supply charges.
Delivery Charges:
For the maintenance of local energy infrastructure
Does not change when you participate in Energy Choice
Set rate by the utility
Supply Charges
Based on your electricity supply rate
What you pay by the kilowatt-hour (kWh) for the electricity you use
Find lower rates by comparing providers and participating in Energy Choice
Learn more about your JCP&L Bill here.
JCP&L Price To Compare
JCP&L's Price to Compare is the price per kilowatt-hour you will be charged for default electricity service. You can use it to help you decide whether or not you would save if you switched electricity providers. Jersey Central's electricity bill lists the current Price to Compare.
JCP&L Contact Information
Still have questions about your Energy Choice in New Jersey? Visit our New Jersey page.