National Grid MA Set to Raise Fixed Rate for Basic Service by 30% in November
Massachusetts Residents who have National Grid as their electricity supplier will see a 30% increase in the fixed rate for basic service beginning Nov. 1st and running all the way through April 2020. Beginning Nov 1st, the fixed rate option for National Grid will increase from 10.79 cents/kWh to  13.96 cents/kWh.
By comparing MA electricity providers and making the switch, you can avoid this rate increase and lock in a great electric plan with a top provider in your area. Simply enter your zip code at the top right of this page and compare and switch MA National Grid providers and plans in minutes.  There are no service interruptions or changes in reliability. The only thing that will change is the supply rate on your National Grid bill. With winter months coming in Massachusetts, don't let this National Grid rate hike drive up your electric bill.
Lock in a great plan and take control of your electric bill today!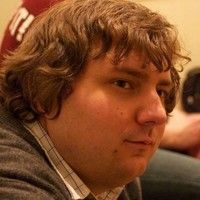 Alex Gilmore has been a senior writer for ElectricityRates.com for four years. He has a passion for everything energy, especially improvements in the renewable energy industry and how to make energy more affordable for everyone.
Share this article:
Massachusetts Electricity
,
National Grid
,
rate hike