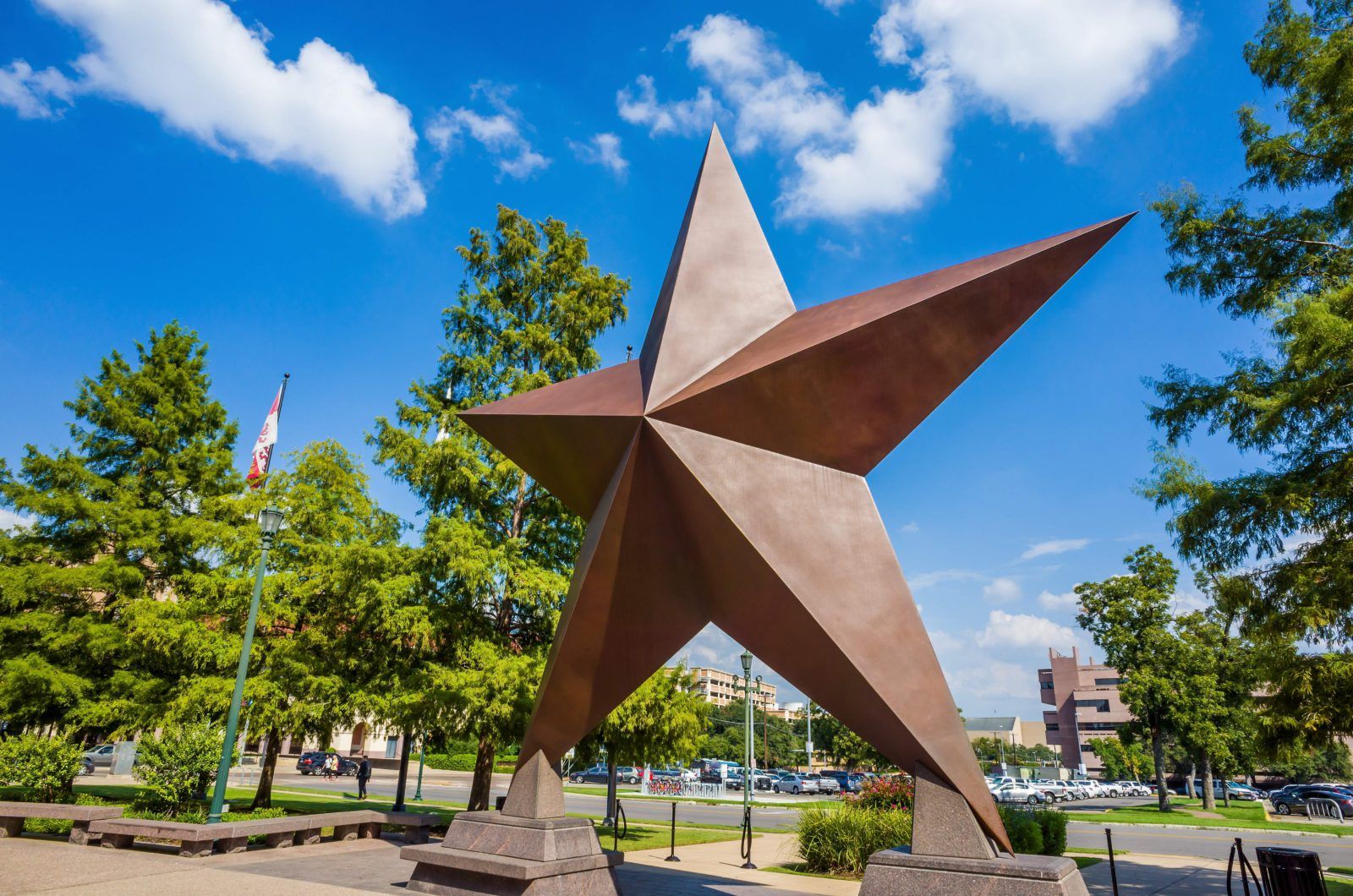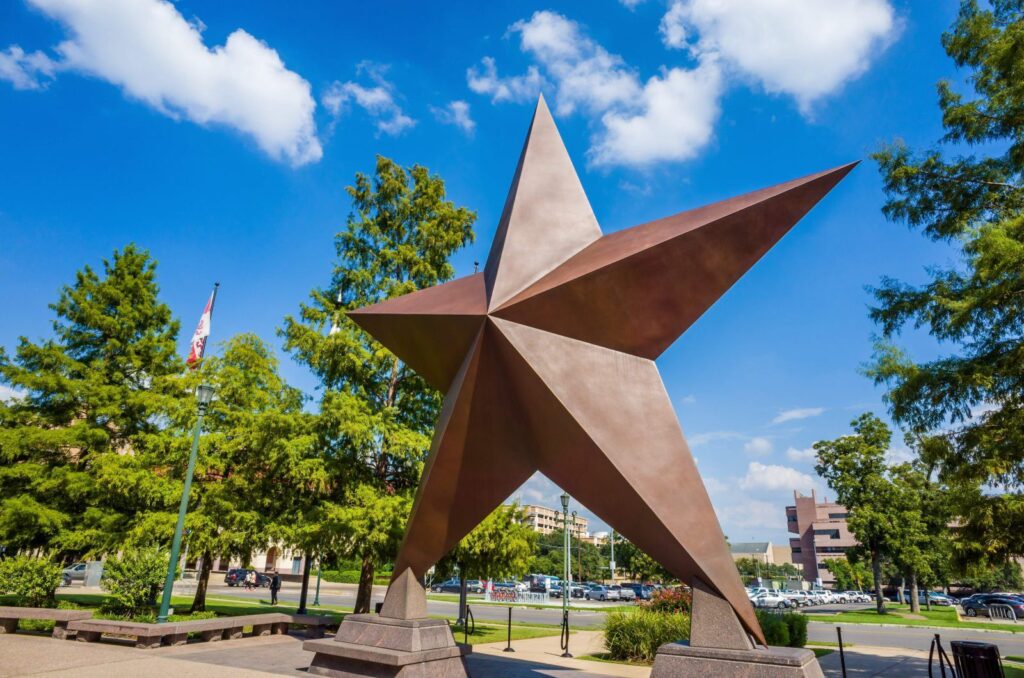 Advertiser Disclosure: At ElectricityRates.com, our number one goal is to help you make better energy decisions. We adhere to strict editorial guidelines, however this post may include references to products offered from our partners.
If you live in Texas, it's easy to see how vital energy production is to businesses, the economy, and the people of the Longhorn State. But, if you're a Texan, keeping up with the state's ever-changing prices for electricity can feel daunting. Fortunately, we're here to make it easy for you. Knowing when and how to get the cheapest rates will save you money in the long run.
Have you ever wondered when the best time and place to get cheap energy is? Well, here at ElectricityRates.com, we have done all the legwork to figure out when it's cheapest in Texas so that Texans like yourself don't miss out on the savings you deserve!
In this article, we'll show you where and when energy is most affordable and provide context regarding what factors cause electricity rates to fluctuate so often. So pull up a chair, grab your favorite drink, and dive into figuring out how to get the best deals on Texan electricity!
Overview of Electricity Pricing in Texas
In the great state of Texas, a variety of high-quality electric companies provide low price electricity rates thanks to the competitive market.
Texas electricity rates fluctuate depending on the hour and day, often being cheapest at night or during off-peak times. The average residential price for electricity in Texas is about 12.4 cents per kilowatt-hour (kWh). This rate can be high during peak hours and much lower at off-peak times. You may find some days or weeks when the rates are especially low, so it's important to watch out. To find your rate, simply look at your most recent power bill.
Why prices fluctuate in Texas – factors that drive the cost up and down
In Texas, the cheapest power company and cheapest rates are constantly changing. From day to day or even hour by hour, electricity prices can differ depending on your electricity provider and plan. Therefore, awareness of the factors affecting these changes is important for energy conservation and savings.
The primary factors that cause prices to fluctuate in Texas are:
Peak hours: are the times of day when the most demand for energy is placed on the power grid, resulting in surging prices!
Time of year: the price of electricity goes up when the demand for electricity goes up. Because electricity demand is lowest during the spring and fall, electricity usually costs less in these seasons. Electricity market rates are higher in summer and winter when people use more electricity for air conditioning and heat.
Generation capabilities: depend on the type of power sources available in your area and how far away they are from your residence.
Weather-related disruptions: extreme events like Winterstorm Uri in 2021 can decimate the power grid – disrupting the power supply and causing a price spike.
Supply chain issues: conflicts like the war in Ukraine affect the global energy supply and have increased average prices across the United States over the past two years.
All of these contribute to fluctuations in the energy market, creating higher or lower energy costs in the Lone Star State. Researching multiple electric companies' rates can help you save money while ensuring you get the cheapest electricity rate possible.
Types of Electricity Plans That Fluctuate
Time-of-Use Plans
Texas has various Time-of-Use (TOU) plans available, which can offer savings if you use electricity at the right times. These plans have different rates depending on the time of day and generally offer discounts during off-peak hours.
Demand Pricing
Demand pricing plans are based on your peak usage. These types of plans have higher rates during periods when demand is high and lower rates for off-peak hours. This type of plan can be beneficial if you use most of your energy when electricity costs are cheaper.
Knowing where to shop for the cheapest electric company can help you save in the long run. In addition, researching various offers and understanding the variables and scenarios involved with each plan can also be a significant factor in ensuring you always get the lowest possible rate. Remember, when choosing your provider, you should look at their 5-year rate history to know what to expect with possible fluctuations in pricing.
How to Find the Cheapest Electricity Rate in Texas
In Texas, the most affordable electric company for you depends on multiple factors. Researching and comparing different energy plans from various providers is essential to discovering the lowest-priced electricity rates. Pay attention to important details like peak-time pricing, unit rates, standing charges, and service fees. With some electricity plans, you can use your energy during off-peak times to pay lower prices for electricity than at peak times.
When you are looking for the right plan, some key tips to help you save include:
Look at your current usage and determine when you use the most energy.
Seek plans that offer lower electricity prices during peak periods.
Compare options to see which have cheaper rates during off-peak hours.
Opt for paperless billing and auto-pay offers which may give you discounts on electricity rates.
Look for plans that offer free nights or weekends.
Ask providers about promos for new customers – often, they will provide you with a great rate to get started.
Consider a prepaid plan to monitor your usage and stay within budget.
No matter what electricity provider you choose, reading the fine print and understanding how much energy you are using is essential. This will allow you to know what rate plan works best for your home or business.
Texas is known for its strong independence. So it's no wonder that it is an Energy Choice state, meaning you get to choose your power provider. Here in Texas, you can save big money by taking the reins and being smart about when, how, and where you use energy. Energy prices vary depending on your chosen provider and plan, so understanding when the most competitive prices are available is key.
What to Do If You're Having Trouble Understanding Your Bill
Understanding the costs that make up their electricity bill is critical for Texas residents trying to make the most of their energy savings. But it can be challenging – luckily, when you need help understanding what you're paying for and how to bring your costs down, help is available.
Different providers offer tips and schedules for when electricity is cheaper and suggestions about how to keep your usage low. In addition, resources like our Energy Choice Blog and sites from the Texas Public Utility Commission can help inform customers of their best choices for electricity plans and provide advice on cutting energy bills. So if you need assistance navigating the sometimes chaotic world of electric billing, don't worry; ElectricityRates.com is here to help you save energy and money!
Resources and Help With Energy Savings
Electricity in Texas can be a complicated subject. Finding the best deal takes research, knowledge of pricing strategies, and time. But learning about the factors that fluctuate electricity prices in our state will save you money on your monthly bills. Knowing when peak and off-peak times are and learning how to reduce energy usage during those periods keep costs down.
Lastly, if you're ever struggling with understanding your bill or need advice on reducing your energy costs, feel free to ask for help – plenty of resources are available here on this site. By taking advantage of our tips and utilizing the affordability options available through different energy providers, Texans can maintain a comfortable quality of life without breaking the bank!