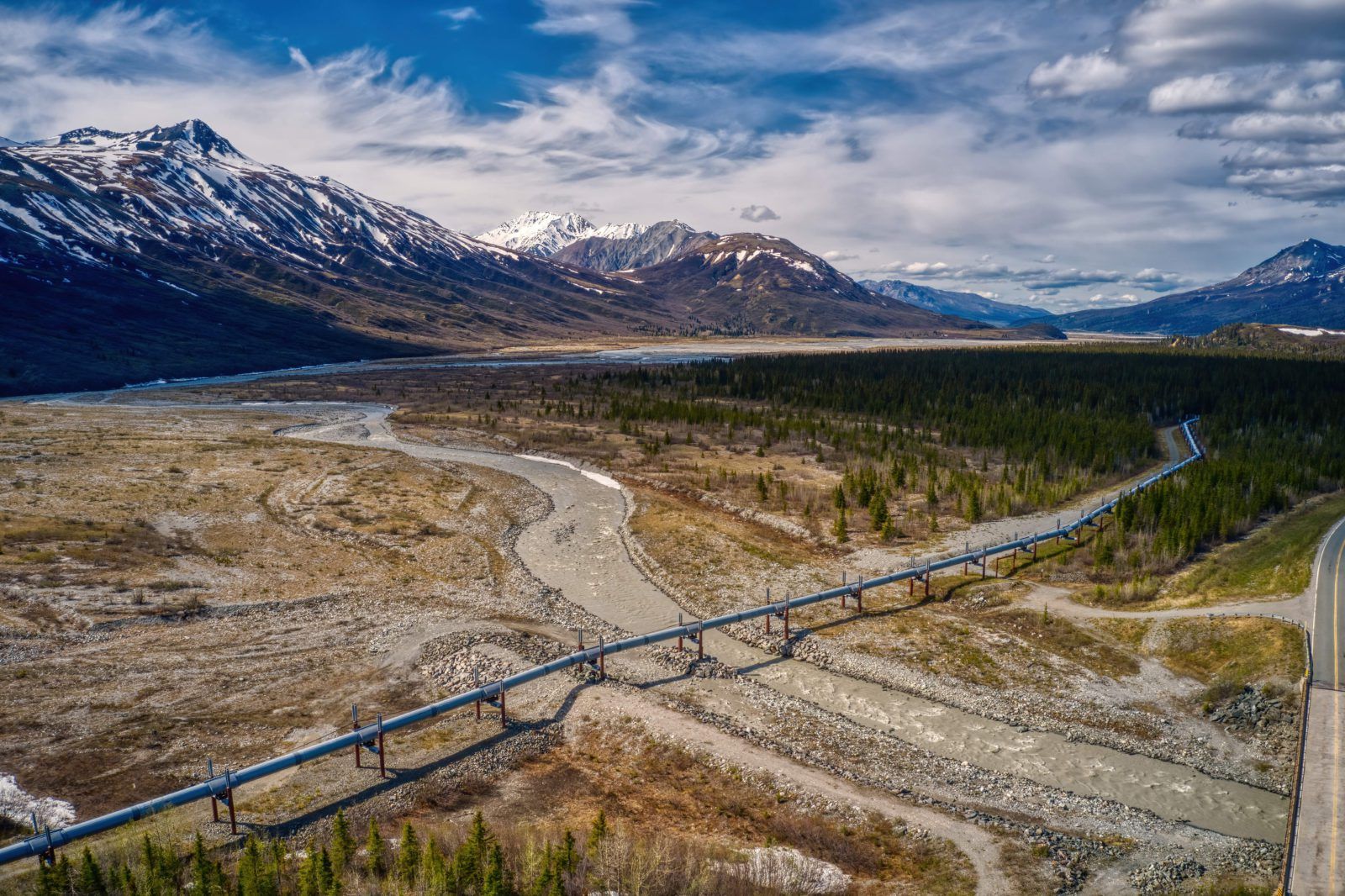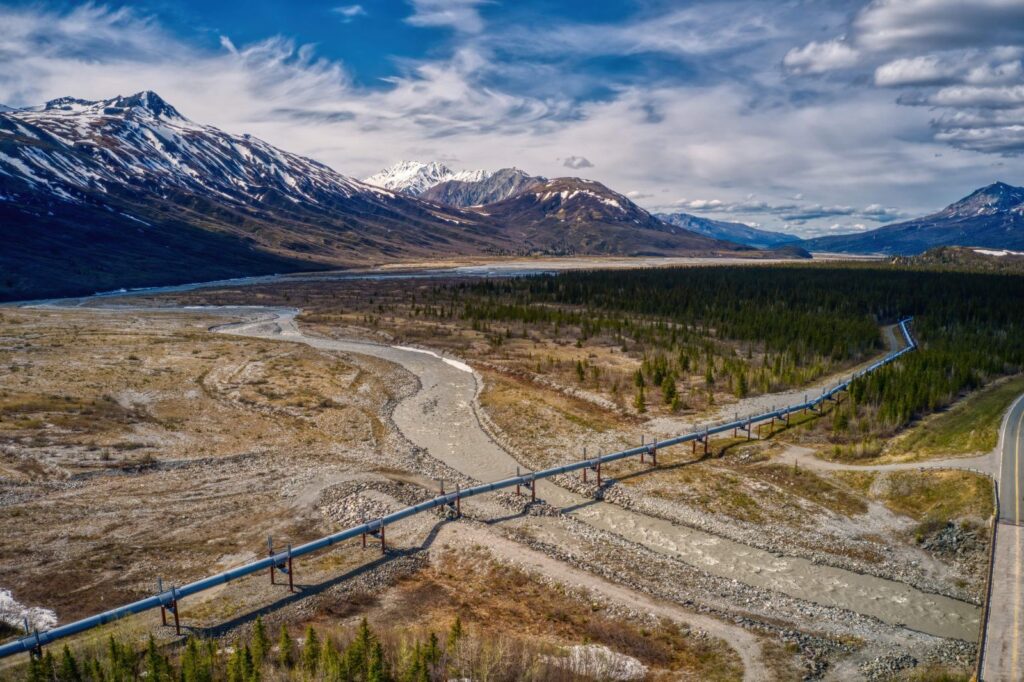 Advertiser Disclosure: At ElectricityRates.com, our number one goal is to help you make better energy decisions. We adhere to strict editorial guidelines, however this post may include references to products offered from our partners.
The news over ConocoPhillips' enormous Willow Project is spreading faster than wildfire. With over one million petition signatures sent to Congress and counting, this massive drilling project is generating heated debate across Alaska and the United States. President Joe Biden's decision to approve Willow on March 13th infuriated climate advocates and environmentalists while drawing praise from Alaska politicians and oil industry figures.
The effects of the Willow Project show clear signs of impacting Alaska, the Arctic Circle, and the northern hemisphere's economy and environment. The well-being of nearby native Alaskan communities and wildlife is also at stake. Researchers, politicians, and lawyers are on the hunt to further understand the complex implications – both good and bad of this oil drilling project located on Alaska's north shore.
So let's jump right into this breaking energy news – here is what you need to know about how the Willow Project will affect the lives of everyone in the US.
Overview Of The Willow Drilling Project In Alaska
The Willow project, located in the National Petroleum Reserve-Alaska, has been a controversial issue for years for many reasons. Here are the facts.
According to the US Department of the Interior, the project could produce up to 590 million barrels of oil over its lifetime, around 180,000 barrels of oil per day at its peak. If developed, the oil would not become available for use until 2028 or 2029. The supply will last for 30 years. When considered in the larger context of the US oil market – this would be an additional 0.5% to the current domestic supply.
The Willow Project's Impact On US Energy Market And The Environment
The federal Bureau of Land Management's model predicts Willow will lower global oil prices by about 20 cents a barrel for as long as it operates at peak capacity. The Brent oil benchmark was trading at around $75 a barrel. Based on the pipeline's location, the consumers would be California, Oregon, and Washington State residents – an area of the country aggressively pursuing electric cars legally and commercially.
The Willow project poses a risk to the region's air and water quality, wildlife, and ecosystem. By the administration's estimates, the project would generate enough oil to release 9.2 million metric tons of planet-warming carbon pollution a year equivalent to adding 2 million gas-powered cars to the roads. Supporters fire back that it will still be a cleaner and more affordable option than importing foreign oil to meet energy demand – especially since Russian oil supplies have been erratic since they invaded Ukraine in 2022.
Timeline Of The Willow Drilling Project In Alaska How It Began And Where We Stand Now
The Willow project began in 1999 when ConocoPhillips acquired the first Willow area leases. The real process started in 2018 when they applied for a permit to begin the development process. Since then, the project has hit several bumps in the road, including legal challenges, environmental concerns, and opposition from local Alaskan communities.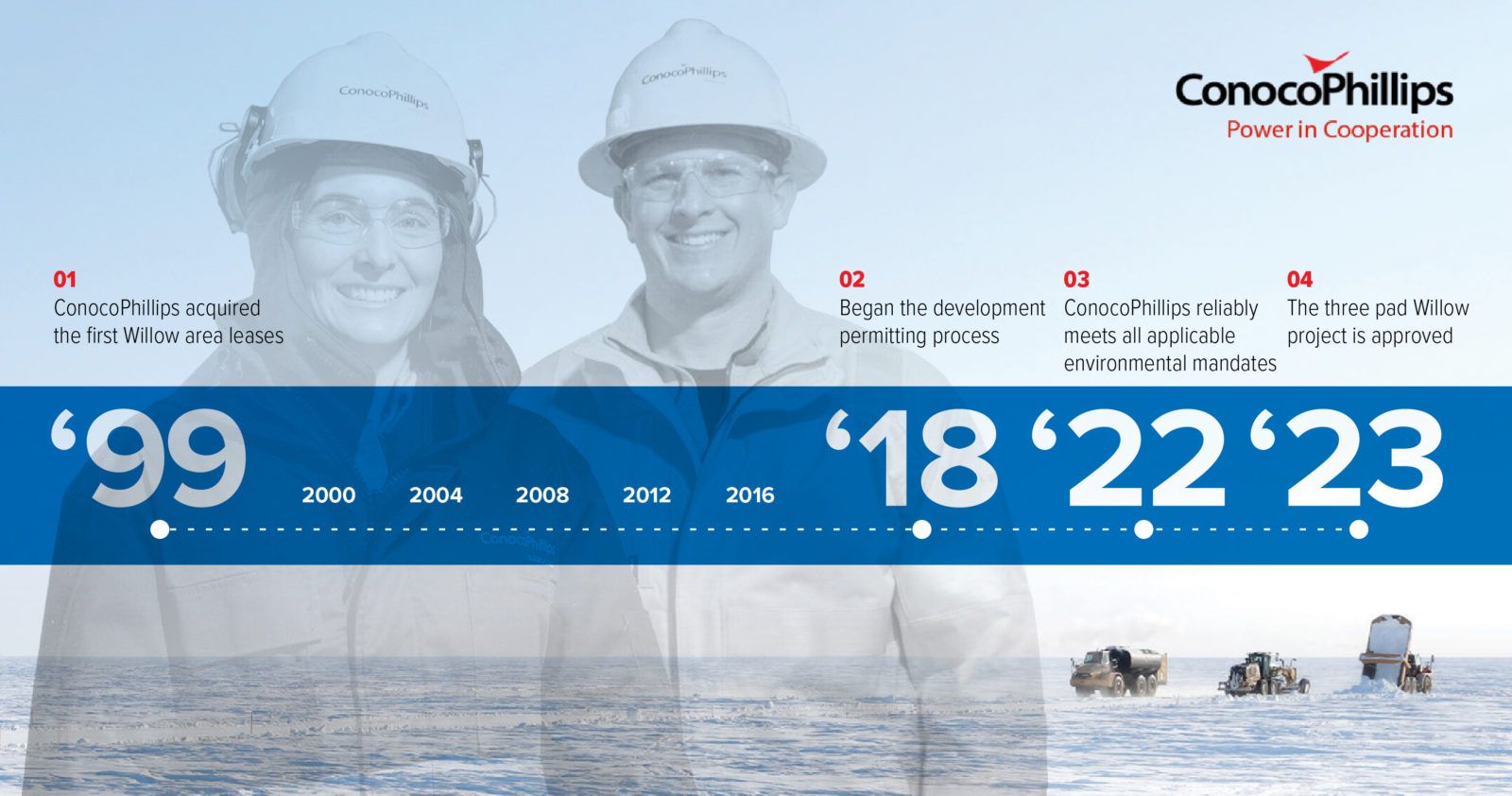 The Trump administration approved the project in 2020, and environmental and indigenous groups challenged that decision in a federal district court in Alaska. In 2021, the court denied the project approval on the grounds that the environmental impact statement for the project was legally inadequate. After conducting a more thorough impact analysis, giving up drilling rights in the connected Beaufort Sea, and relinquishing 68,000 acres of other leased land in the NPR-A in the most environmentally sensitive part of the reserve, progress continued. In 2022, ConocoPhillips was permitted to build a road leading to the drilling site.
In the face of ongoing resistance, concessions, and delays, the Willow project appears to be moving forward, but the clock is ticking as the large volume of trucks and equipment needed to build the oil drill pads and rigs can only be transported on ice roads. The ice roads melt in April, and with impending lawsuits from environmental legal group Earthjustice, further construction almost definitely will not start until at least 2024.
Who Supports The Willow Project?
ConocoPhillip's multi-year environmental and project analysis estimates the creation of around 2,500 temporary construction jobs and approximately 300 long-term jobs from this endeavor. They also project $1.3 billion in revenue for Alaska and an additional $3.9 billion in federal tax revenues.
A coalition of Alaska Native groups on the North Slope also supports the project, saying it could be a much-needed new source of revenue for the region and fund services, including education and health care. "Willow presents an opportunity to continue that investment in the communities," Nagruk Harcharek, president of the advocacy group Voice of the Arctic Iupiat, told CNN. "Without that money and revenue stream, we're reliant on the state and the feds."
Alaska's three state bi-partisan lawmakers met with President Biden on March 3rd, urging him the Willow project would create jobs, boost economic growth in the state and the lower 48, and lessen the country's reliance on foreign oil.
The Willow project's champions have stressed the need for the US to achieve energy independence in light of Russia's invasion of Ukraine. Senator Lisa Murkowski, an Alaska Republican, said last month that Willow could help "reduce our energy imports from some of the worst regimes in the world." Mary Peltola, a Democratic representative and Alaska Native elected to Congress last year, recently said the project could "make us all safer in a world that has grown more unpredictable after Russia invaded Ukraine.
According to the state's own estimate, nearly 85 percent of the state budget comes from oil revenues. Oil taxes have funded the construction of new buildings and hospitals, and oil prices affect how much funding public schools get. Alaskans, who don't pay an income or sales tax, also get a check every year from a pot of money called the Permanent Fund Dividend, which is funded by oil royalties. Last year the check topped more than $3,000, the highest amount residents have ever received.
Despite promising in his election campaign for no new drilling on federal lands, President Biden's approval on March 13th upset many of his supporters. Jeremy Lieb, an Alaska-based senior attorney at environmental law group Earthjustice, told CNN, "This is a huge climate threat and inconsistent with this administration's promises to take on the climate crisis."
Biden responded by pointing out that ConocoPhillips had originally leased the federal land in 1999 from Clinton and was approved for development by Trump in 2020. The Biden administration felt its hands were tied because Conoco has existing and valid leases in the area. They determined that legally, courts wouldn't have allowed them to reject or drastically reduce the project entirely. If they had pursued those options, they could have faced steep fines in addition to legal action from ConocoPhillips.
Who Opposes The Willow Project?
Environmental law and watchdog groups and specific communities of Alaskan natives and citizens have come together to oppose the Willow Project. Alaska Natives living closer to the planned project are especially concerned about the health and environmental impacts of major oil development, including city officials and tribal members in the Native village of Nuiqsut.
In a recent personal letter to Interior Secretary Deb Haaland, Nuiqsut Mayor Rosemary Ahtuangaruak and two other Nuiqsut city and tribal officials said that the village would bear the brunt of health and environmental impacts from Willow. Other "villages get some financial benefits from oil and gas activity but experience far fewer impacts than Nuiqsut," the letter reads. "We are at ground zero for the industrialization of the Arctic."
Opponents of Willow are quick to argue that the projected long-term benefit to both Alaskans and the rest of the country is vastly overstated. The majority of jobs created by the project would be temporary, and there is not much of a long-term economic benefit for Alaskans. The Department of Interior disagrees with ConocoPhillips and estimates that, in reality, there would be 1,000 total construction jobs, only 40 maintained after construction. Environmental law expert Deborah Sivas in an interview with Standford reminds us that this project would generate more than 280 million metric tons of greenhouse gas emissions over 30 years. It will also involve the construction of a processing facility, roads, an airstrip, pipelines, and a gravel mine all in or near habitat for caribou, grizzly bears, and many kinds of bird species, which are then a primary food source for Alaska north shore natives.
"The Willow Project would disproportionately harm the [nearby] Alaska Native Village of Nuiqsut, already grappling with extreme pollution from existing oil projects," points out Allie Rosenbluth, US program manager at the watchdog group Oil Change International. "In the wake of last year's North Slope gas leak, the Nuiqsut community suffered from headaches, breathing problems, and nausea."
The Future of the Willow Drilling Project In Alaska What's Next For America's Energy Security
The Willow Drilling Project in Alaska has long been debated among energy experts and environmentalists alike. With the ever-increasing demand for energy in America, the future of this project is more critical now than ever before. New advancements in technology have allowed for more efficient and safer drilling practices, but many are still concerned about the risk verse reward of this project.
Concerns for the impact on the environment and wildlife in the region must be considered. As our nation looks towards a cleaner, more sustainable, and energy-secure future, it is imperative that decisions regarding oil and gas exploration are made with careful consideration of both economic and environmental impacts.
How To Get Involved And Take Action On Willow
Staying informed is an integral part of taking action regarding the Willow Project. By understanding the timeline, potential impacts, and current development of the project, individuals can educate themselves to make better, more insightful decisions when it comes time to make a change. From joining public hearings and signing petitions to talking with local communities and voicing their opinion through social media outlets, there are many avenues an individual can take. Whether the outcome is determined by legal or government ways, or non-traditional means such as grassroots movements, those seeking to have their voices heard have many options for them to get involved and take action.
Final Thoughts On The Willow Project
The Willow Project has been an incredibly contentious issue. It's been a topic of debate for years, and the public often has passionate views on either side. While this project has clear pros and cons, the future remains uncertain, and many aspects of its potential impacts remain just thatpotential. It is clear, however, that this drilling project could eventually impact the US energy landscape.
Ultimately, we can all contribute to a better, more energy-secure future by understanding the truth about energy production and acting based on our beliefs. At the end of the day, we all want the same thing – a healthy planet, good jobs, and reliable sources of survival (including energy).
Stay tuned here at ElectricityRates.com for more breaking energy news and ways to save the most on your power bill.