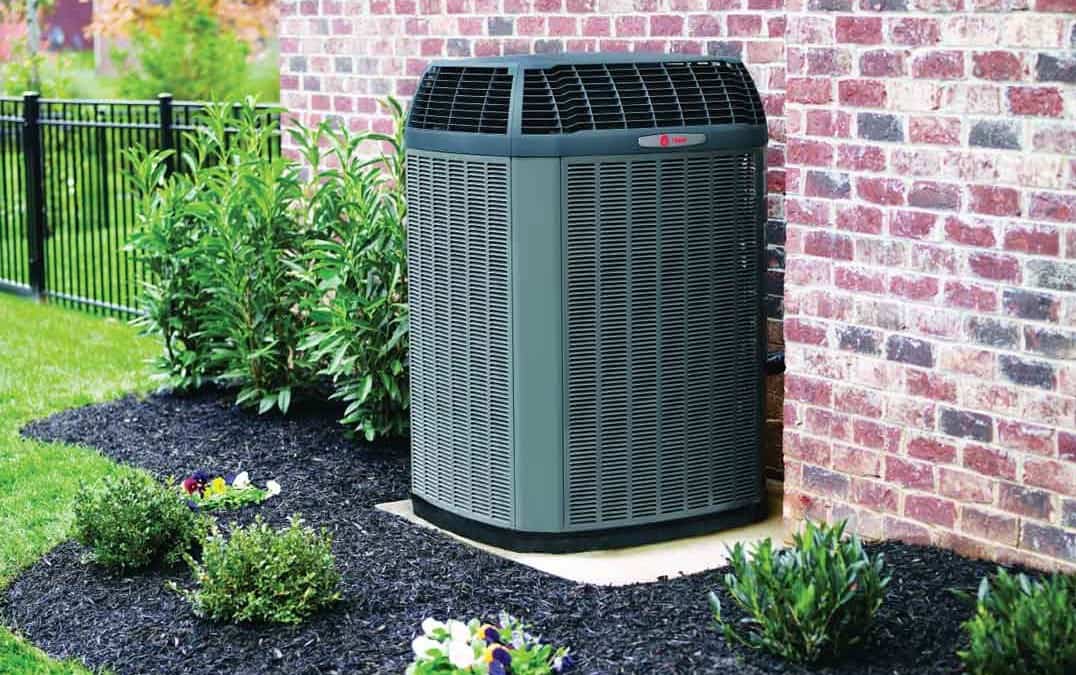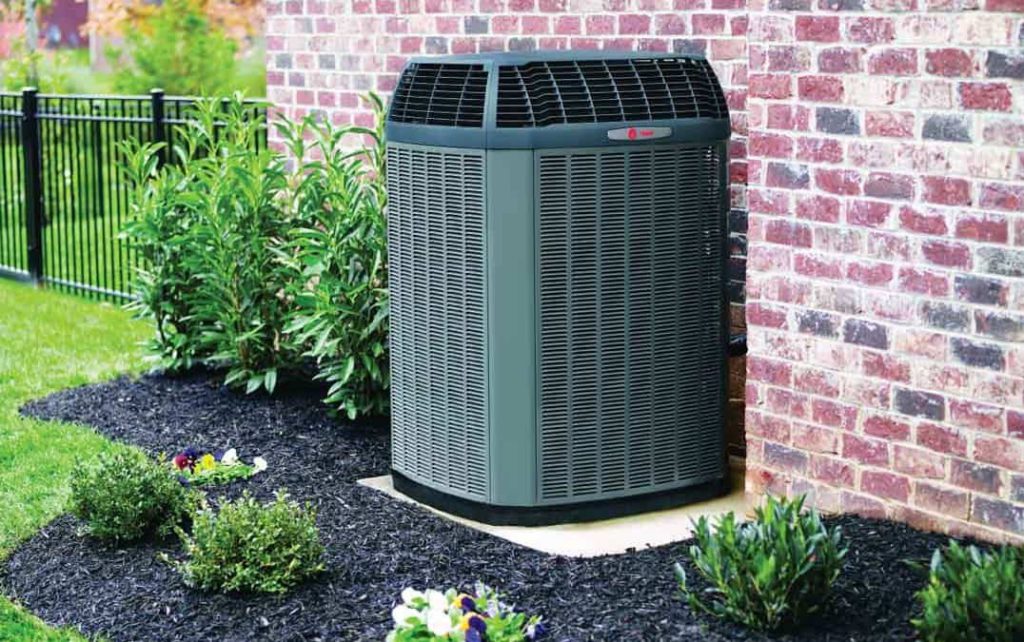 Advertiser Disclosure: At ElectricityRates.com, our number one goal is to help you make better energy decisions. We adhere to strict editorial guidelines, however this post may include references to products offered from our partners.

Keeping your home cool doesn't have to break the bank. Whether you're looking to install a new air conditioner to beat the heat or you need an efficient replacement for your old, costly model, it's important to choose the most energy efficient unit. Air conditioner efficiency is not only a critical factor in your overall energy bill, but it's also a leading way to make your HVAC system more environmentally friendly.
Rating air conditioner efficiency
First, what is air conditioner efficiency? There are a few main features to look for when comparing air conditioners. Many units will advertise higher efficiency, but the most efficient air conditioner for your home needs to take into account the following factors:
Seasonal energy efficiency rating (SEER) and energy efficiency rating (EER)

Size of your home

Number of programmable settings

Wi-Fi capability

Energy Star certification
While the SEER number and the Energy Star certification will usually be the most advertised features, you'll want to consider every option before you choose the best unit for your home.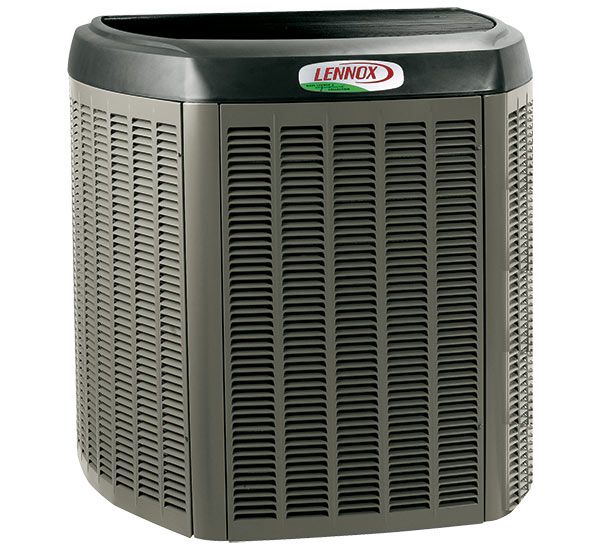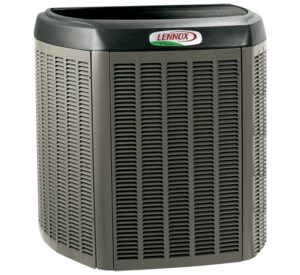 1. Lennox Signature series XC25
First on the list, the Lennox Signature series XC25 central air conditioners have some of the highest SEER and EER ratings around, at 26 and 16.5. Not only will you be using less energy, but you can also purchase SunSource panels to enjoy fossil fuel-free energy.However, Lennox doesn't offer as generous of a warranty as other brands. You'll enjoy a 10-year warranty, but no lifetime coverage for any part of your central air conditioner. There are several options in this series, so choose the one that best fits the size of your home and budget.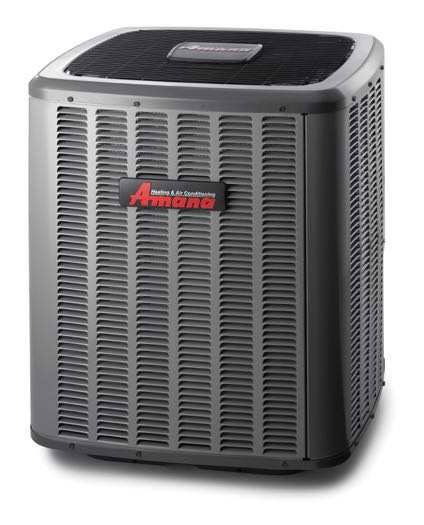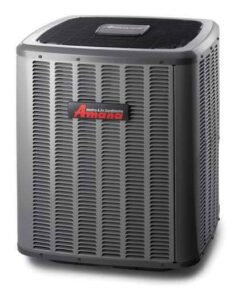 2. Amana AVXC20
Another popular option for central air conditioning is the Amana AVXC20. 24.5 SEER and 14 EER make it a strong contender for energy efficiency. Like all the air conditioners on this list, the Amana AVXC20 is Energy Star certified.Similar to a ductless air conditioner, this central air system uses an inverter, which is one of the latest developments in the HVAC industry. A lifetime warranty on your compressor, as well as 10-year warranty on other parts, gives you peace of mind for years to come.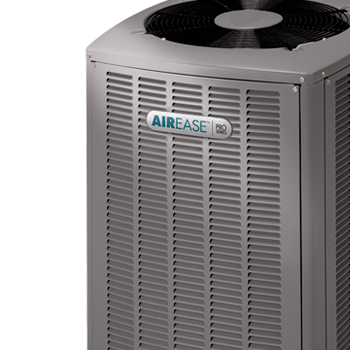 3. AirEase SCU/BCE series
AirEase offers a central air series that not only operates with excellent SEER and EER, but also comes with a smart thermostat for maximum programming power.The highest rated AirEase SCU/BCE series unit weighs in at 20 SEER and 14 EER. The Comfort Sync thermostat allows you to tailor your usage whether you're at home or away. It also adjusts based on outdoor temperatures to save even more energy.
Keeping your home cool
There's nothing worse than a hot, humid house. With a few simple tips, your energy-efficient air conditioner can be even more efficient.A low-cost solution to uneven cooling in your home is ceiling fans. A fan can help circulate air using less energy than an air conditioner.Keep track of the outdoor temperature at night. You may be able to cool your home down more efficiently at night by opening a window, then closing it again before things heat up.
Finally, set your thermostat to a reasonable temperature. You may be missing the cool, chilly days of winter, but setting your home to below 78 degrees can cause your bill to rise dramatically.
Upgrade your HVAC system today
Whether you choose an energy-efficient central air conditioner or look for alternative HVAC upgrades, it pays to find a way to reduce your energy consumption. An investment today could bring years of savings on your monthly bills. Discover the joy of an affordable alternative to keeping your home cool and comfortable all year long.