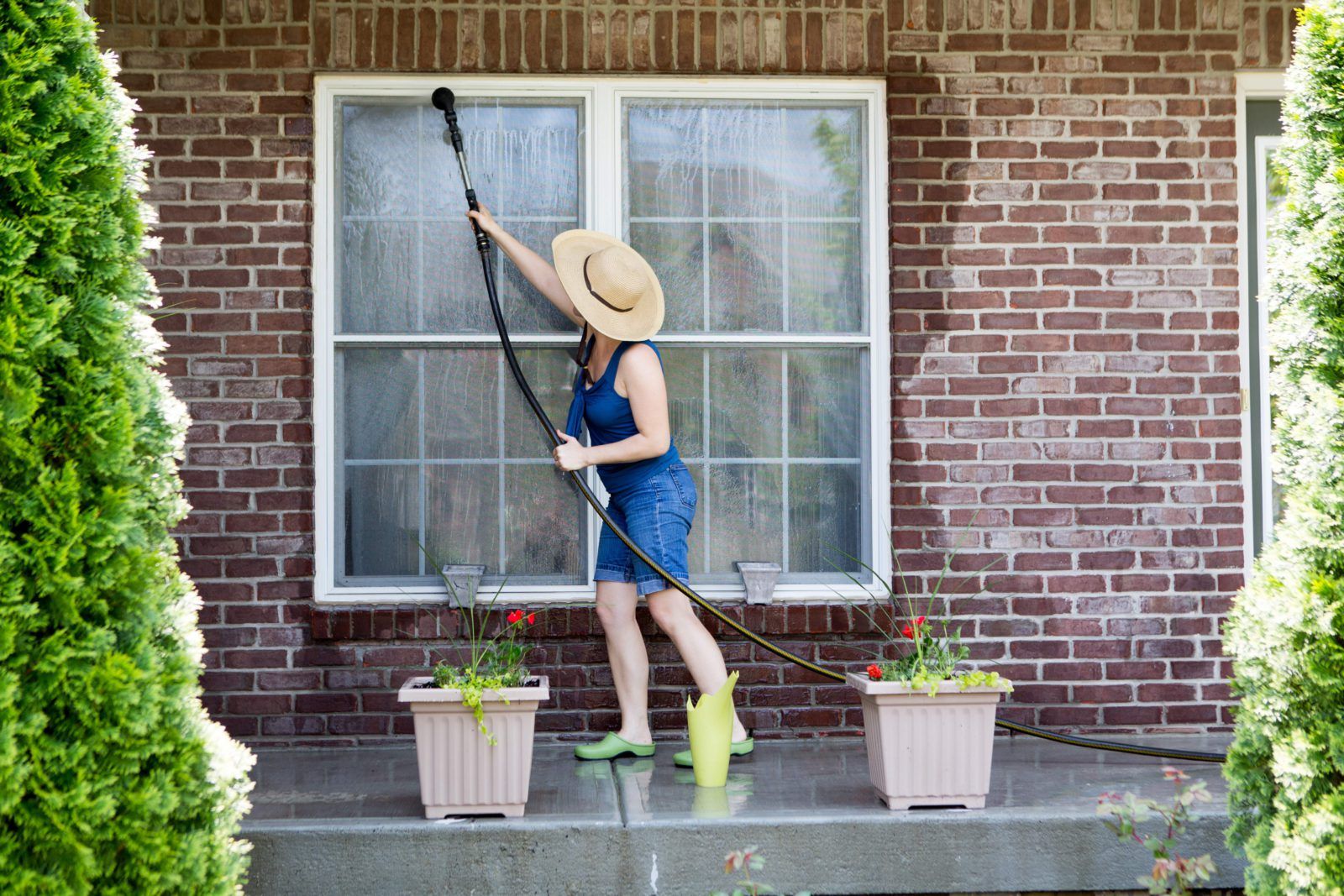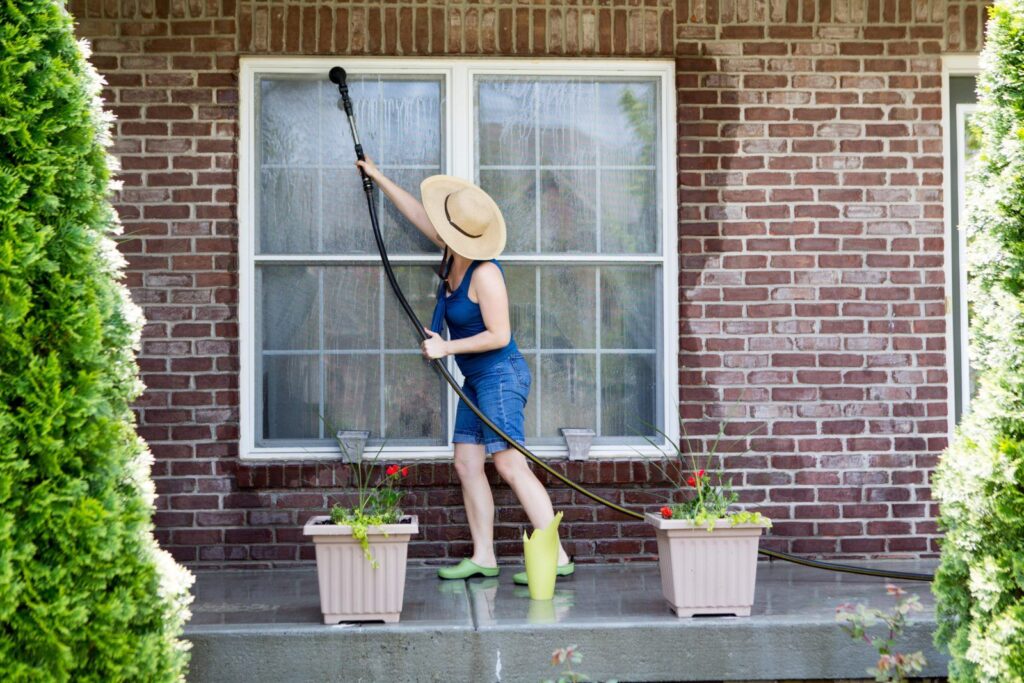 Advertiser Disclosure: At ElectricityRates.com, our number one goal is to help you make better energy decisions. We adhere to strict editorial guidelines, however this post may include references to products offered from our partners.
Spring is in full swing. Now is the perfect time to freshen up your cleaning routines and make your home as comfortable as possible for you and your family in the upcoming year.
From changing out those dusty air filters, inspecting energy-sucking light fixtures, checking your appliances, and much more – there are plenty of easy ways you can give your home extra TLC. And part of that care should include closely reviewing your energy bills every spring for places to save don't worry though we have you covered. In today's article, we give you powerful yet practical steps for electricity savings, reducing energy waste, and waking up to a spanking clean house.
Get an early start by decluttering and creating your spring cleaning checklist.
Spring cleaning is a yearly tradition for many Americans. The beginning of a new season is an ideal time to eliminate unwanted items. Begin by creating a home maintenance checklist and prioritize the most time-consuming activities first to stay focused.
Whether cleaning out your closet, reorganizing your storage spaces, or tackling that junk drawer, an early start to your spring cleaning routine is critical. It will help jumpstart your motivation and keep last-minute stress to a minimum. So grab your cleaning supplies, put on your favorite tunes, and get ready to transform your home into a clean and tidy oasis. One that even Martha Stewart would be jealous of!
Create a seasonal home maintenance checklist Inspect and clean gutters, check the roof, window seals, patches, and caulking.
Keeping up with home maintenance and repairs is vital as the seasons change. One of the most important tasks is inspecting and cleaning all gutters. Clogged gutters can cause water damage to your home's foundation and roof, so it's crucial to ensure they're free of debris.
Washing your windows and screens, checking window seals, and caulking is key to keeping your house warm in the winter and cool in the summer. Other steps include maintaining your HVAC system and inspecting the roof for damage or cracks in the insulation.
These steps drastically reduce your monthly electricity bill. Don't let seasonal maintenance fall by the wayside take the time to keep your home in tip-top shape.
Evaluate your appliance's current energy use and replace them with newer, more energy-efficient models.
As the queen of home improvement and organization herself, Marie Kondo from the hit Netflix series Tidying Up reminds us… do not overlook the importance of maintaining your appliances. It not only adds a better aesthetic and increases your real estate value, but it will save you loads of money long-term.
Begin with the devices that use the most energy and offer the most significant potential for savings. Common energy-sucking appliances are the water heater, laundry machine, and refrigerator. Then, check out our free guide on how to shop and find the perfect energy-efficient appliances for your home. Your wallet and the planet will thank you. Plus, who doesn't love a shiny new appliance to make their home feel even more luxurious?
Focus on money-saving home maintenance tasks – review your energy bill for billing errors and shop for better electricity rates.
If you want to save money on home maintenance costs, it's time to look closer at your energy bills. You might be surprised to discover how much you could save by reviewing your statements for billing errors. Utility companies can make mistakes or overcharge customers. Therefore, make sure to check your bills each month.
While you're at it, why not shop around for better electricity rates? With so many providers available, you can likely take advantage of electricity savings by switching to a more affordable plan. We make it easy for you at ElectricityRates.com.
Simply type your zip code in the search bar to get a free comparison report. Get started saving today!
Choose green cleaning products to reduce environmental impact and harmful chemicals in your home.
Green cleaning products are an excellent option for those who want to keep their homes clean without harming the environment. Investing in natural cleaning materials like baking soda and vinegar reduces chemical contamination and run-off, keeping your family safe. There are also more and more eco-cleaning brands available at the store nowadays, including Seventh Generation, Mrs. Meyers, and Biokleen.
These natural products are effective at cleaning and disinfecting without the harsh chemicals found in many commercial cleaning products. Plus, they often come in reusable or recyclable packaging, making them an even more sustainable choice. Next time you're cleaning, consider using natural alternatives for a positive impact on your home and the environment.
Putting it all together
Springtime is an excellent opportunity to get your home in order so you can enjoy it throughout the year (plus save money on maintenance and energy costs). By following best practices for spring home maintenance, you'll reap the benefits all year long. Get started by decluttering and organizing, creating a seasonal maintenance routine, upgrading your appliances, and researching better energy providers.
Additionally, focusing on money-saving tasks like reviewing your energy bill for billing errors or shopping for better electricity rates can significantly impact your wallet. And finally, investing in natural cleaning materials like baking soda and vinegar will reduce your environmental impact.
There's never been a better time to tackle spring cleaning tasks! So go ahead – jump right in. And when you're ready for big electricity savings on your power bills, put your zip code in the search bar above for a free savings comparison report of your local area.