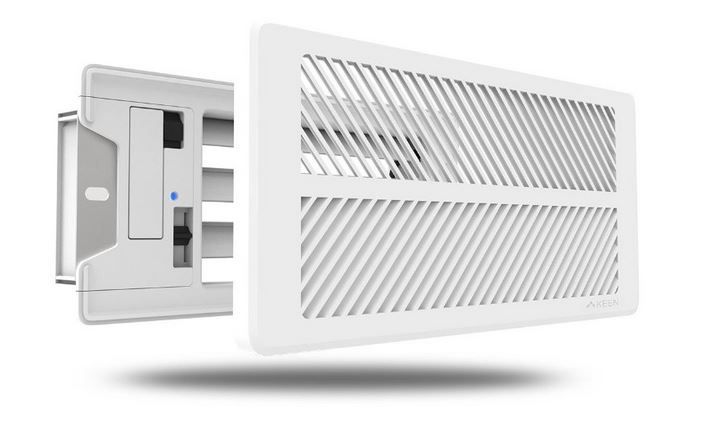 Advertiser Disclosure: At ElectricityRates.com, our number one goal is to help you make better energy decisions. We adhere to strict editorial guidelines, however this post may include references to products offered from our partners.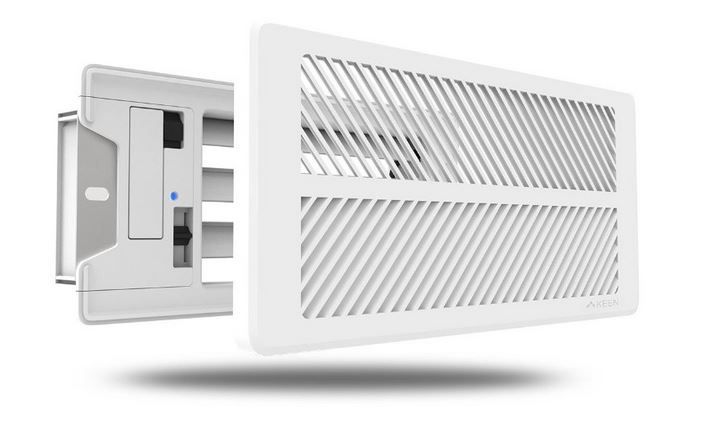 Consumers today are all about making their homes "smarter". We have smart lighting, smart thermostats, smart appliances, etc. that are all controlled by our smartphones. A product recently seen on ABC's Shark Tank aims at reducing your energy bill by controlling the temperature in every room in your home. Ryan Fant and Nayeem Hussain are co-founders of Keen Home, a series of smart vents giving you full control of the heating and cooling in the areas of the house you are in and shutting down air flow to the areas you are not.
Like most homes, you probably have a room or two that is consistently hotter or cooler than the rest of your home. Maybe your basement is always a lot cooler than upstairs or your bedroom never gets cool enough in the summer time. While that one room may be uncomfortable, all the other rooms are the correct temperature and feel great. The typical solution is to either avoid this room altogether or turn the whole house temperature up or down to accommodate that one room. If it's the latter, you are using a ton of energy just to get the one room the right temperature. That is where the idea of smart vent technology came to fruition for the co-founders of Keen Home. Once installed, Keen Home Smart Vents can eliminate this problem for good and save you on your electric bill.
Smart vent technology allows you to control the air flow to every room in your home. By closing off the air flow to other rooms, you can concentrate the air flow to the room you are in. This will allow you to get the room you are in to a more comfortable temperature much faster and more efficently while not interrupting the temperature in other rooms in the house. For instances, at night you may want to cool down your bedroom but not necessarily the rest of the house. With just a few clicks of the designated app, you can close the vents in the rest of your home and open the vent in your bedroom. This way you can concentrate the air flow to only the bedroom and not waste the air flow to other rooms. Keen Home states that they can save you up to 30% on your energy bill by installing their smart vents in your home.
Ryan and Nayeem brought their product to Shark Tank back in 2016 and received a $750k offer from Robert Herjavec for a 13% equity stake in Keen Home. Since their Shark Tank episode aired, Keen Home has done over 1.6 million dollars in sales. They have started to expand their product line to fit more vent configurations and even developed a "smart filter" that can tell you how effective the air is being filtered and when to change out the filter. They have been so successful that there is currently a waitlist to be able to get your hands on their smart vent technology.
With all the smart home products on the market today it may get confusing as to what they do, how they work together or how they can help you. To learn more about some of the other new technology on the market, visit our post on new technology that can save you money. Some of these new products can be intimidating to some but, rest assured, they are built with simplicity in mind. By taking a little time to learn how to use these products, even the most nontechnical people can figure out how to operate them and lower their energy bill in no time!