Advertiser Disclosure: At ElectricityRates.com, our number one goal is to help you make better energy decisions. We adhere to strict editorial guidelines, however this post may include references to products offered from our partners.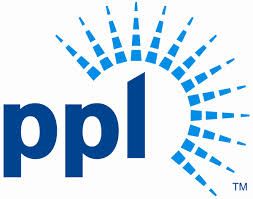 September is here and for PPL customers that means that they can start to save on their electric bill. PPL electric providers are offering many plans for customers to choose from. If you are interested in switching your Pennsylvania electricity supplier then see below for more information:
September PPL Price to Compare
The PPL Electric Price to Compare for September 2016 is 7.49 cents/kWh. This price represents PPL's default supply rate for this month. If you do not choose another supplier, PPL will be your electric provider.
September PPL Electricity Rates
The provider offering this most savings over the current price to compare is TriEagle. Trieagle is a top provider in PA and is currently offering the best September rate for PPL customers. With a 12 month 6.86 cents/kWh plan, a PPL customer can save 8% over the current price to compare. If you are looking to get peace of mind over your supply rate cost for a longer period of time Trieagle also offers a 24 month 6.91 cents/kWh plan which offers Pennsylvania residents 8% savings over the current PPL price to compare. Finally, Trieagle offers a 36 month fixed plan at 6.96 cents/kWh which allows customers to lock in their rate for 3 years and save 7% over the current September price to compare for PPL.
If you are Interested in these PPL Trieagle offerings visit our Trieagleprovider profilepageand enter your ZIP Code.
There are also many other plans and providers for PPL customers to choose from. To compare these PPL electricity plans and other PPL electricity rates, go to the to the right side of this page and enter your ZIP Code into our compare and switch tool. You can also go to ourhomepage and start comparing from there. Be sure to have your most recent bill on hand as you will need your PPL account information to complete the switch.