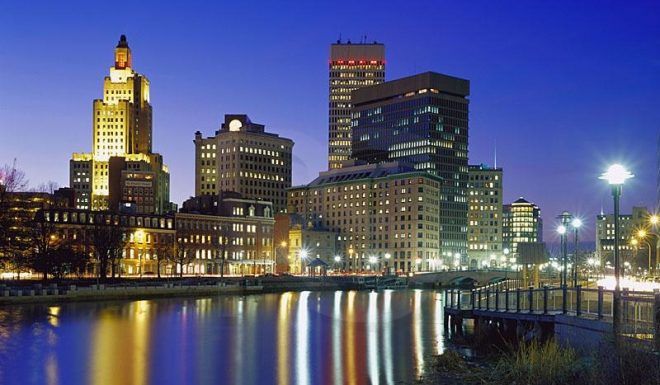 Advertiser Disclosure: At ElectricityRates.com, our number one goal is to help you make better energy decisions. We adhere to strict editorial guidelines, however this post may include references to products offered from our partners.
Rhode Island On August 22nd, the Rhode Island Public Utilities Commission approved an increase from 6.3 cents/kWh to 9.5 cents/kWh for the state's residential electricity consumers. The new rates will go into effect starting October 1st and last through March 2018. The new rates are expected to increase Rhode Island resident's average monthly electricity bill by over 10%.
National Grid blamed the increase on a number of factors, including the regional energy rates. However, Rhode Island Governor, Dan McKee, is urging his state's residents to shop around for electricity rates as the utility may not be the best option. "An increase in electric costs is bad news for many Rhode Island households and small businesses," McKee said. "I will continue to advocate for long term strategies to lower energy prices, but right now Rhode Islanders need an immediate solution."
For those customers looking to switch from National Grid to an alternative energy provider, they can do so without service interruptions or worries about reliability. Also, there is no penalty to switch since Gov. McKee eliminated that policy in Rhode Island back in 2015. Only an estimated 13% of electricity consumers in RI have shopped around for electricity rates. With the new rates spike, Gov. McKee hopes that number goes up so that residents don't suffer.
When shopping for electricity rates, there are a few things you should compare with your current provider. First, the rates should be stated on your electricity bill in cents/kWh. Make sure to note that if you are currently with National Grid, that rates will go up to 9.5 cents/kWh starting Oct. 1st. Next, make sure you understand the term. Most providers offer a fixed or variable rate plan so it's important to know which one works best for your needs. Also, note the plan length as they can be month to month or a couple year contract. Last, make sure you are aware of any fees or promotions the provider has. Some providers have an early termination fee if you want to get out of the contract before the term is up. On the other hand, some providers offer incentives to sign up such as gift cards, discounts or a point system. All of these factors should be considered when switching electricity providers.
While many Rhode Island residents are upset over this rate increase, it's important to remember you have options. Before energy deregulation, you would have been stuck with the new rates and had no option but to pay more. Now, you can shop and compare electricity rates in your area and maybe even save money by doing so.