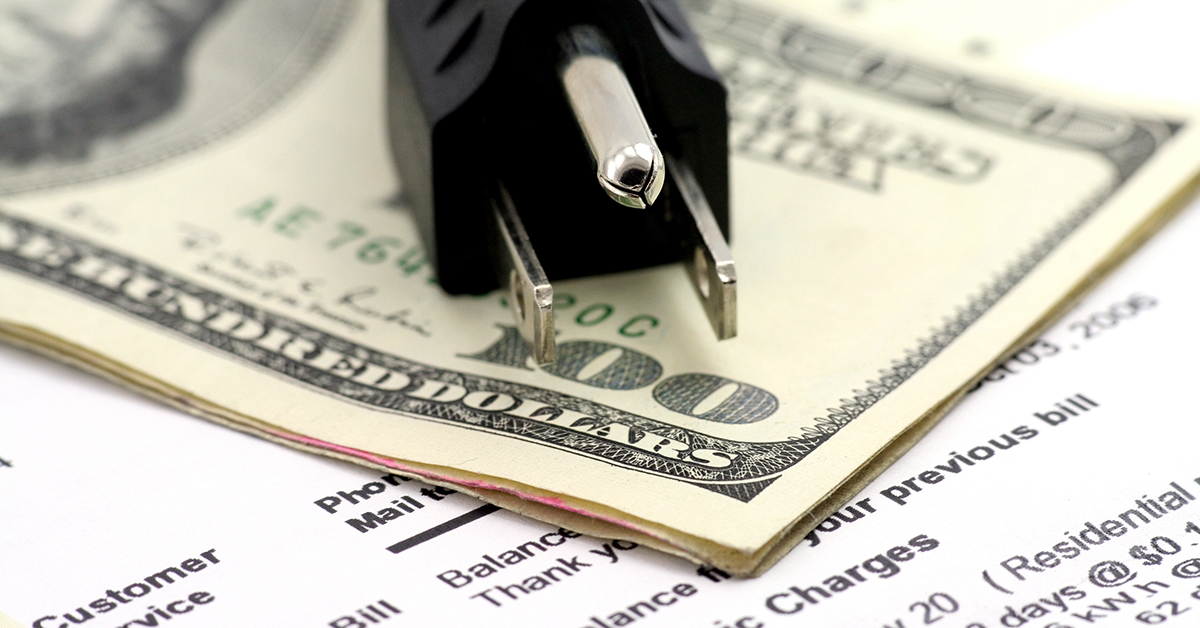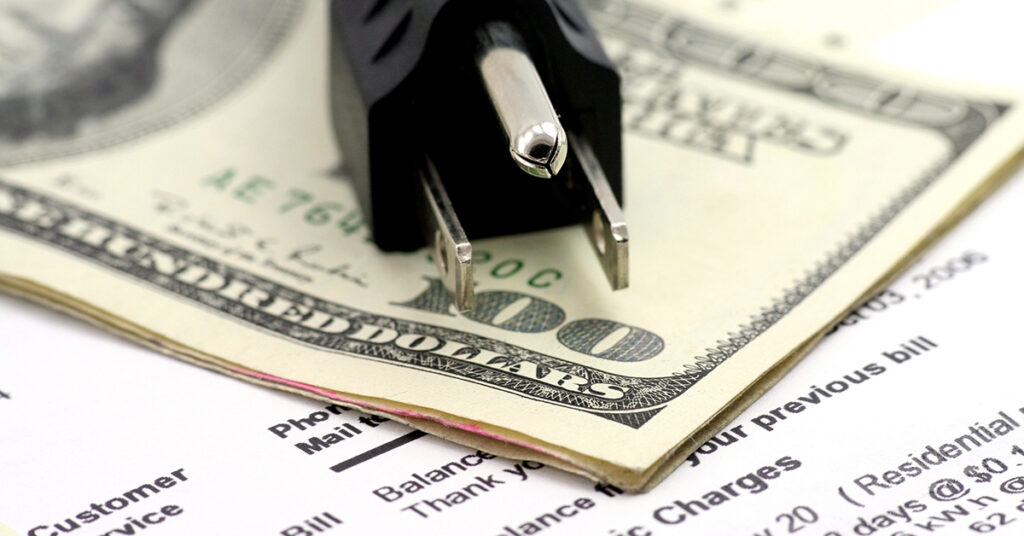 Advertiser Disclosure: At ElectricityRates.com, our number one goal is to help you make better energy decisions. We adhere to strict editorial guidelines, however this post may include references to products offered from our partners.
If United Illuminating or Eversource supplies your electricity, get ready for some larger electric bills. Starting January 1st, 2022, both Connecticut utilities will be increasing their electricity supply rates:
In this post, we're going to talk about why these increases are taking place. And to help you save, we'll also hit on a few steps you can take to keep your energy bills low this winter and beyond.
Why Are Rates Increasing
Connecticut is not the only state that's increasing electricity rates. In fact, this is a steady trend taking place across the country, primarily caused by the increase in natural gas prices.
Natural gas is not only used for heating. It also generates more electricity than any other fuel in the US (and Connecticut). This is why as natural gas prices have increased, so have electricity rates.
When the pandemic hit in 2020, natural gas prices dropped significantly, causing producers to cut back production. Now, as the world gets back on its feet, demand has returned in full force, but the supply of natural gas has not been able to catch up. It's this high demand and low supply that's caused natural gas prices to increase.
Lowering Your Energy Bills This Winter
With energy costs in New England states already high, consumers need ways to cut back on their energy bills, so we outlined a few here.
Energize CT Rebates
As a Connecticut resident, you have the opportunity to take advantage of Energize CT. This state-run program offers rebates and discounts on energy-efficient appliances, services and more, helping you save now and down the line.
For example, you can get up to $750 off a heat pump water heater, which is up to four times as efficient as a standard electric water heater. You can also get $100 off a smart thermostat, which can schedule and control your temperature settings from anywhere, so you don't waste energy unnecessarily.
You may even qualify for more rebates and discounts through a home energy audit. A home energy audit involves a professional energy technician coming out to assess your home's energy efficiency. While they are there, they will make quick improvements (like replacing old incandescent light bulbs with energy-efficient LEDs), and let you know if you qualify for rebates on services like insulation.
Learn more about Energize CT's programs to see if you qualify.
Cut Back On Energy Consumption
Energize CT is a great way to help you cut back on consumption, but there are other methods besides purchasing a new more energy-efficient appliance:
Turn Back The Thermostat – On average, heating is the largest energy consumer in your home. The less you use it, the less you'll spend. Use blankets or a smaller space heater. The latter uses much less energy than a central furnace system.
Lower Hot Water Tank Temperature – After heating, water heating is the second-largest energy consumer in the winter. To cut back, ensure your hot water tank is at 120. Many still have their hot water tanks set to 140, but you can likely turn this back to 120 without noticing a difference.
Check out our page on how to lower your electricity bill for more ways to save.
Consider Switching Electricity Suppliers
You may also be able to lower your energy bills by switching electric providers. This way, you won't have to change anything about your electricity consumption. You just switch and see your rate change on your bill.
Plus, switching has more benefits outside of just saving money:
No Unexpected Rate Hikes Fixed-rate electricity plans can lock in your electricity supply rate for up to three years.
Support Clean Energy Find renewable energy plans that source 100% of their electricity from renewable sources.
Unique Plan Offerings & Incentives Get plans with special products or services bundled in.
Learn more about Energy Choice and switching providers in Connecticut to see how it works. To compare plans in your area right now, enter your ZIP Code above. ElectricityRates.com's simple and secure platform makes it easy to compare great rates from leading providers, so you can switch in minutes.
The Best CT Electricity Plans
Best Electricity Rates

| Provider | Plan Name | Length | Rate Per kWh | Sign Up |
| --- | --- | --- | --- | --- |
| Direct Energy | Live Brighter ® 9 | 9 Mo. | 11.59¢ | Select |
| Direct Energy | Live Brighter™ 12 | 12 Mo. | 12.39¢ | Select |
| Constellation | 36 Month Home Power Plan | 36 Mo. | 12.49¢ | Select |
| Direct Energy | Live Brighter 36 | 36 Mo. | 12.99¢ | Select |
| Constellation | 24 Month Home Power Plan | 24 Mo. | 12.99¢ | Select |
Plan
Rate Per kWh
Direct Energy


Live Brighter ® 9


9 Months
11.59¢
Select
Direct Energy


Live Brighter™ 12


12 Months
12.39¢
Select
Constellation


36 Month Home Power Plan


36 Months
12.49¢
Select
Direct Energy


Live Brighter 36


36 Months
12.99¢
Select
Constellation


24 Month Home Power Plan


24 Months
12.99¢
Select
Disclaimer: Standard offer service rates, price to compare rates or default electric supply rates from your utility may differ from what's shown in this post. Check with your local utility provider to confirm.