Advertiser Disclosure: At ElectricityRates.com, our number one goal is to help you make better energy decisions. We adhere to strict editorial guidelines, however this post may include references to products offered from our partners.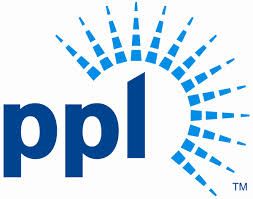 Pennsylvania Power & Light (PPL), a large provider in Pennsylvania that services more than 1.4 million customers, has released a statement stating that since 2007 there have been 30% fewer outages. The main reason behind this significant decrease is upgrades that PPL Electric has made over the years. PPL Electric Utilities calls these upgrades "reliability projects" and they include items such as smart grid technology installation, rebuilding and repairing existing poles and wires and replacing aging equipment. These reliability projects have translated into the prevention of 410, customer outages last year.
The great news for all PPL customers is that the reliability projects are still ongoing. $5 billion is to be invested in more reliability projects over the next five years. These projects will include such items:
Vegetation management- Creating a plan to manage trees and other vegetation that are beside or near 35,000 miles of power lines as they are a main cause of power outages.
Construction of new lines
Creating safeguards to protect systems against animals- This will help prevent animals, such as birds or squirrels, from getting into electrical facilities and causing outages
Adding more lighting arrestors- This is a device that is used on power systems to protect system conductors and insulation from lighting damage. PPL will be adding more lighting arrestors to help prevent outages.
Inspections- Routine inspections are conducted by helicopter yearly. This allows for PPL to have a different view on their transmission lines and can help alert and prevent damage. Ground inspections are also carried out yearly on about 1,500 miles of transmission lines.
Even with all of these reliability projects and the decrease in outages, customers can still experience a power outage from time to time. If you are a PPL customer and are experiencing a power outage, be sure to contact the PPL outage center directly.
You can find the outage center here: PPL Outage Center
Source: PPL Electric Utilities