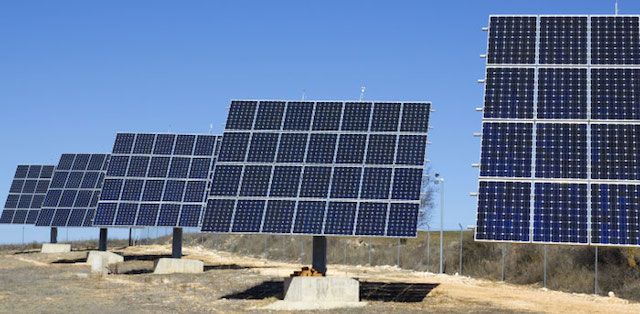 Advertiser Disclosure: At ElectricityRates.com, our number one goal is to help you make better energy decisions. We adhere to strict editorial guidelines, however this post may include references to products offered from our partners.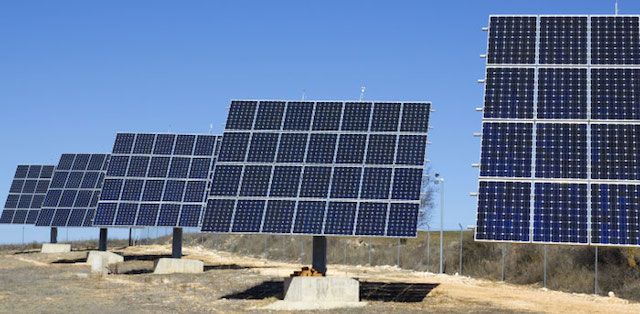 Connecticutended its application submissions for round 4 of their microgrid grant program on December 31st. 8 total applications were submitted for funding of a community microgrid project that arenow up for review by the Department of Energy and Environment Protection (DEEP).
Originally started in 2012, Connecticut's state-sponsored microgrid program was the first of its kind. The program was put in place due to recent storms that had hit the area knocking out power to thousands of residents and businesses. The goal was to add backup power at the community level in case of a system-wide power outage.
All 8 of the applications submitted are capable of "islanding" or operating independently from the electrical grid. Therefore, if the power goes out, these microgrids can store and generate enough electricity to keep the power on for an entire community. The 8 applications include:
Fort Hill Farms
Trinity College
Town of Coventry
Bella Vista Apartment Towers
Borough of Naugatuck
Westbrook Emergency Community
Wesleyan University
CMEEC(Connecticut Municipal Electric Energy Cooperative)
The most recent microgrid installed in Connecticut was the 800 kW fuel cell in Hartford's Parkville neighborhood in early 2017. The city of Hartford partnered with Constellation Energy and Bloom Energy to deploy the natural gas generating microgrid. They also received $2 million in funding from the state's microgrid program. The microgrid is capable of powering Parkville Elementary School, Dwight Branch Library, Parkville Senior Center and Charter Oak Health Center in the event of a power outage. It can also power the community's supermarkets and gas stations.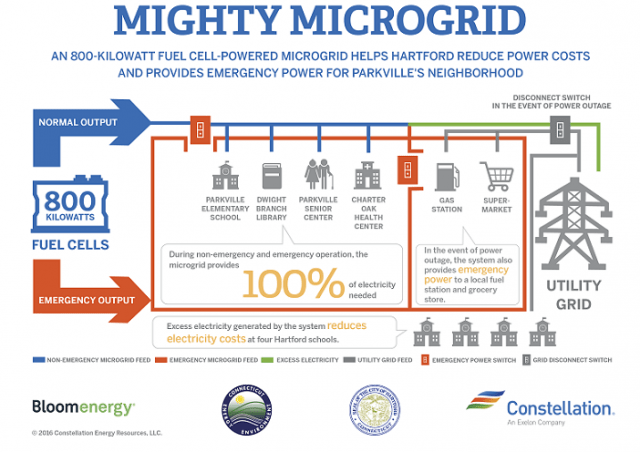 While Bloom Energy provided the battery storage, Constellation provided engineering and operation of the microgrid in Hartford. "As a competitive energy supplier, Constellation aims to provide business and government customers energy options that enhance operational efficiencies, resiliency, and sustainability," said Gary Fromer, senior vice president of distributed energy at Constellation. "We applaud the City of Hartford and our project partners for their commitment to microgrid development and the state of Connecticut for creating public-private initiatives that support the development of innovative solutions."
No matter who wins the grant money this year, Connecticut is taking great strides to make their electrical grid more stable. Microgrids have come a long way since just being a series of gas-powered generators. They are now capable of generating their own clean electricity on demand and storing it for when the electrical grid fails. They have grown significantly in the US in recent years as more communities and businesses see them as the best way to ensure the lights stay on when the power goes out.