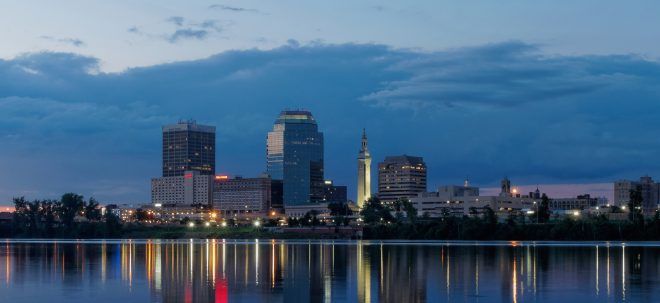 Advertiser Disclosure: At ElectricityRates.com, our number one goal is to help you make better energy decisions. We adhere to strict editorial guidelines, however this post may include references to products offered from our partners.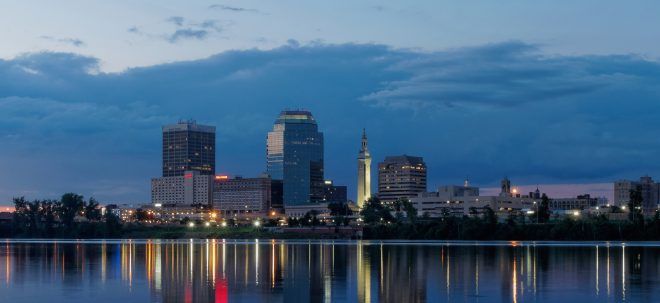 As the push for more renewable energy takes place in Massachusetts, Eversource Energy is scouting areas in the state to build more solar plants. Lawmakers held a public hearing last week on a bill that would require Massachusetts utilities to have all electricity 100% renewable energy sourced by 2035 and all energy renewable energy sourced by 2050. With this new initiative, Eversource Energy is targeting western MA to build more solar energy plants.
Eversource recently opened a brand new solar energy facility in Springfield, MA last week and is planning on open 5-6 more solar plants in western MA in the near future. In total, Eversource will be increasing the amount of renewable energy they produce from 8 megawatts to 70 megawatts with these new plants. This new energy production will be able to supply nearly 10,000 Massachusetts residents and businesses with renewable energy.
Once the solar energy plants are fully optimized, Eversource Energy estimates it will produce solar power for about 18 cents per kilowatt-hour. "We believe it is a very good deal for rate-payers," said Michael Ausere, Eversource Vice President of Business Development. "When we look at some of the (private) projects that have been developed we've seen costs as high as 50 cents per kilowatt-hour."
Currently, MA residents and businesses get about 66% of their energy from natural gas. Given this large percentage, many are concerned that eliminating natural gas could cause reliability issues and higher costs. However, Ben Hellerstein of the advocacy group Environment Massachusetts, said the cost of renewable energy, such as solar energy, is coming down. "By sourcing more energy from renewables, we have more reliability and stability in terms of the price," Hellerstein stated. He also noted that by creating more renewable energy plants in Massachusetts, they wouldn't need to import their energy from other states. As of 2015, imports equaled 12% of the natural gas demand in MA.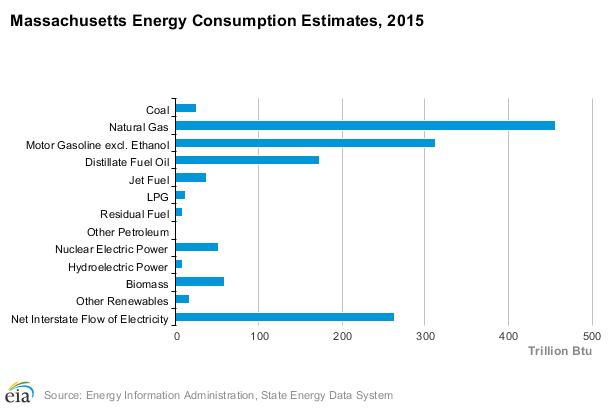 Massachusetts is trying to join a short list of states with renewable energy plans in action. Only Hawaii has passed legislation to become 100% renewable energy sourced but California is also trying to pass a bill to do the same by 2045. Along with these states, many US cities are already completely renewable energy sourced. It is all a part of the growing initiative across all US cities and states to reduce emissions and protect our environment with more sustainable energy.