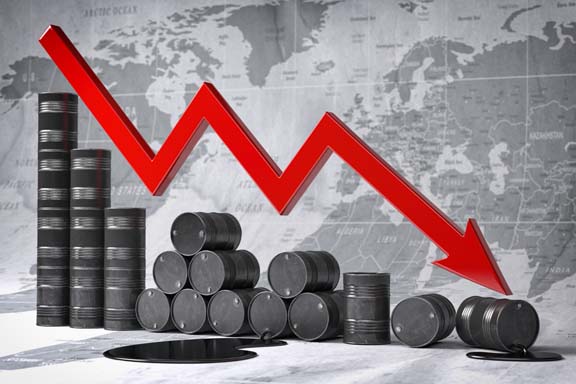 Advertiser Disclosure: At ElectricityRates.com, our number one goal is to help you make better energy decisions. We adhere to strict editorial guidelines, however this post may include references to products offered from our partners.
It's nothing the most optimistic tech guru nor the most pessimistic energy maven could have predicted a few years ago, but the U.S. energy industry is now around half the size of Microsoft Corp. due to plummeting energy prices across the board. According to Business Insider, the combined market capitalization of energy companies in the S&P 1500 energy sector is now $700 billion, compared with Microsoft's $1.4 trillion market cap. The beleaguered energy sector's total value also sits just over half of Amazon and Apple, both of which are valued at about $1.2 trillion.
Energy stocks have also been pulled down by steeply declining oil prices. At the beginning of 2020, the S&P 1500 energy sector boasted a combined market value of $1.27 trillion, but recent sell-offs have wiped out nearly half of that. On April 20, the price of oil futures expiring in May closed at a record low of around -$37 per barrel.
Pressure Builds in Washington
While neither Congress nor the Trump administration is in a position to pull a miracle out of their hats, there is still a great deal of pressure on both to do something to contain what is an energy market crisis. With a flotilla of about 20 Saudi Arabian supertankers closing in on the Gulf of Mexico, Sen. Ted Cruz (R-TX) offered this in a recent tweet: "My message to the Saudis: TURN THE TANKERS THE HELL AROUND."
Not the most cordial of messages, but it reveals the palpable tension in Washington.
As asserted in a recent article in the Washington Post, "The timing and optics couldn't be worse. With the U.S. oil industry running out of places to store production and consumption of auto, truck and jet fuel crippled by the novel coronavirus, the White House is under growing pressure from Republicans to address the falling oil prices and stop the Saudi tankers from unloading and adding to the oversupply."
This is hard to argue against, considering that it's an election year, and the COVID-19 pandemic is still in full swing. The price of U.S. benchmark West Texas Intermediate crude oil has fallen about 90 percent since the beginning of the year. While everyone from the president to, well, every driver in America has been cheering low gasoline prices for the last few years, those prices have now fallen so sharply that there is a real possibility of mass layoffs in states like Texas, Oklahoma, and North Dakota.
Government to the Rescue?
The U.S. imports small amounts of Saudi oil regularly; this helps American refiners optimize facilities for different grades of oil. Unfortunately, the aforementioned Saudi tankers will be arriving as the Trump administration is being pressured to act in aiding U.S. oil and gas companies and ameliorate the oil glut caused by the coronavirus.
Last Sunday, Treasury Secretary Steven Mnuchin said that the administration is considering government loans to help out the industry. This is an extreme step, but it could limit more economic damage.
Unfortunately, that damage is worsening faster than the administration can act, at least thus far. "Not only did the price for June delivery drop to about $13, but the price of oil for as late as September also fell, a sign that traders lack confidence in a sharp recovery" (Washington Post). Other possible stopgaps include the Federal Reserve providing backing to some oil companies, as it has done with other struggling businesses. Then, there's the possibility that the president may try to cash in some diplomatic favors and persuade Saudi Arabia to divert some of its tankers. The Saudi kingdom has agreed to cutbacks in production effective next month, but the decision to send their tankers to the U.S. was made earlier when the Saudis were in the midst of their market dispute with Russia.