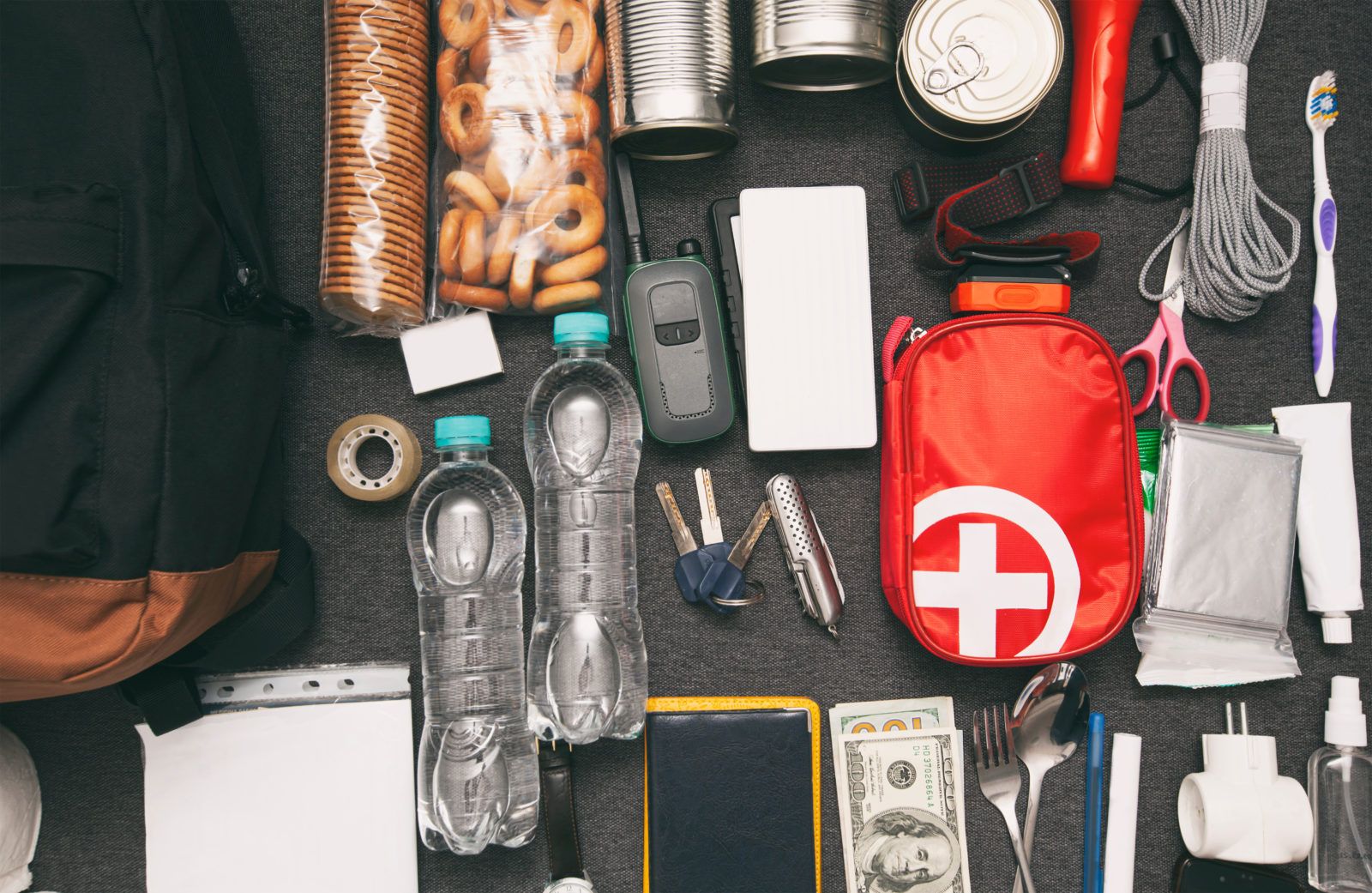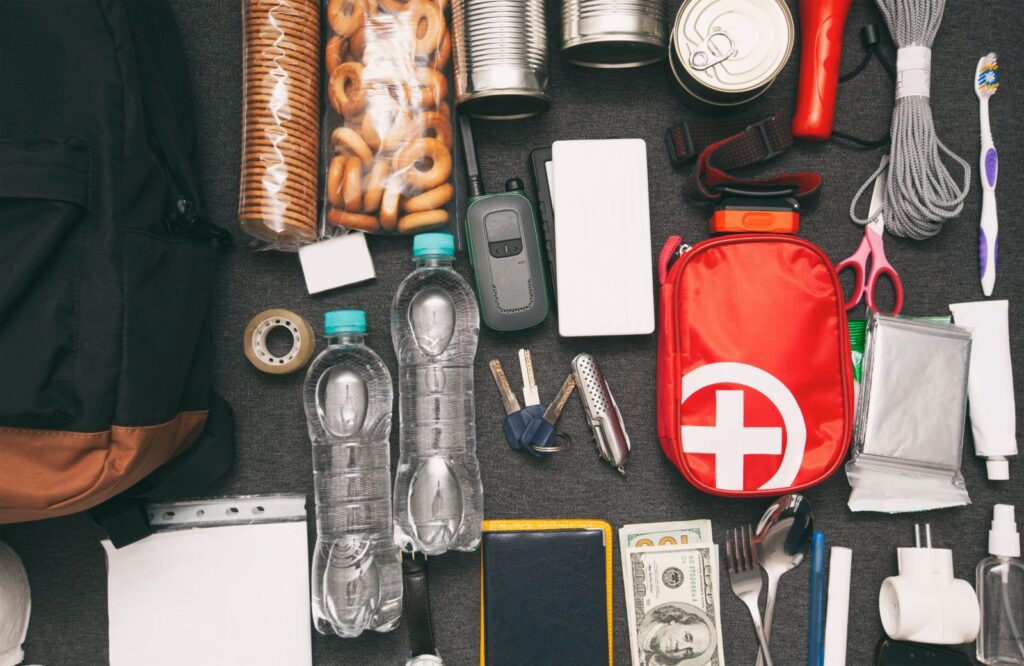 Advertiser Disclosure: At ElectricityRates.com, our number one goal is to help you make better energy decisions. We adhere to strict editorial guidelines, however this post may include references to products offered from our partners.
Hurricane season is here for those of us who live in the sweep of Atlantic-bordering states from Texas to Maine. And, for Americans further inland, it's the time of year to be wary of tornadoes. Not to mention that floods, earthquakes, wildfires, or even volcanic eruptions are a serious possibility in many regions of the U.S.
Seasonal storms during the summer and winter can wreak havoc on cities and towns across America. Homes and businesses can be left dealing with extended power outages, damage from wind, water or downed trees.
It may seem morbid to have to consider, but natural disasters are a fact of life. In fact, they are becoming even more of a fact of life according to meteorological data that suggests the frequency and intensity of severe weather are increasing due to climate change. During such times, emergency preparedness can mean the difference between life and death. We have rounded up what you should do before severe weather strikes to help you get through the aftermath.
1. Make an emergency kit.
No matter where you live, it's good to have an emergency kit ready to make it through an extended power outage. Also called a disaster supplies kit, an emergency kit is a collection of basic items your household may need in the event of an emergency.
Your emergency kit will vary depending on the type of natural disaster your home region is likely to experience. Your basic emergency kit, however, should include several days of drinkable water and non-perishable food, a manual can opener to open any canned food, a first aid kit, flashlights, cell phone with chargers and backup batteries, and a battery-powered or hand-crank radio so you can tune into the NOAA Weather Radio to hear official emergency updates about the situation in your area.
For those in hurricane-, flood-, or wildfire-prone areas, your emergency kit may take the form of a to-go bag, so it can be easily packed in a vehicle if evacuation is recommended.
For the U.S. Department of Homeland Security's full list of items to include in your emergency kit, look here.
If you're wondering what supplies to put in your emergency kit based on the type of natural disaster most likely to happen in your area, check out the links below.
For those not interested in building their own emergency kit, there are ready-made kits available for purchase from various companies.
2. Equip yourself with a backup energy supply.
Many natural disasters may leave your home without power for days or even weeks. If the emergency involves sheltering in place for an extended time, one crucial piece of equipment for your emergency kit may be a home generator for backup electricity supply.
When power goes down, so do your home's appliances that help facilitate survival. Your refrigerator and freezer will be unable to keep food from spoiling. Your HVAC system will be unable to provide relief from extreme hot or cold temperatures. Your electric kitchen appliances will be unable to cook or prepare food. And any home medical devices, like ventilators, apnea monitors, infusion pumps, or wheelchairs, that run on electricity will be unable to provide their critical medical services.
To keep these important appliances running, you may want to invest in either a standby or portable generator. Standby generators are generally much larger, much more powerful, and much more expensive than portable models. They are designed to be installed permanently beside your home and kick on automatically when your normal electricity supply goes out.
In comparison, portable generators are much smaller, generate less electricity, and are typically more affordable. While not always super light (some may require two people to lift), an advantage of portable generators is you can also use them for camping or job sites.
What type of generator best suits your household will depend on how much electricity you think you'll need during a power outage.
Bear in mind that most generators run on some sort of fuel type, whether gasoline, propane or natural gas, and you'll need an adequate supply of that fuel on hand before an emergency occurs.
For help with deciding what type of generator is best suited for your home as well as a review of some of the best generators on the market, read this article.
3. Set aside emergency funds and emergency photos!
According to a 2018 Federal Reserve survey, 40% of Americans don't have enough savings to cover a $400 emergency expense. How much of a foul-weather fund you may need to cover expenses in the wake of a natural disaster is, of course, hard to predict and can vary greatly depending on your insurance coverage. The main point, however, remains: make sure you have some accessible cash on hand for when disaster strikes.
And don't just sock away some moneysock away some photos as well. If your home suffers damage due to a natural disaster, insurance companies will want proof of all the damages you claim, down to each pair of ruined blue jeans. Take pictures of all major purchases, including furniture, appliances, clothing, etc. A smart tactic is to snap some digital photos from the corner of every room as well as of your storage areas and then save them to the cloud so you can access them even if your camera or smartphone or photo prints get damaged.
Emergency preparedness equals peace of mind.
What you invest in planning ahead for a natural disaster, you reap in the confidence knowing that you're ready for a worst-case scenario. Assembling your own emergency kit, ensuring your own backup energy supply, and setting aside funds for emergency expenses and photos for insurance purposes will go a long way towards protecting your family's health and wealth.