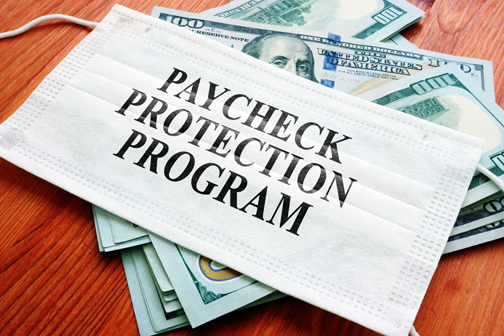 Advertiser Disclosure: At ElectricityRates.com, our number one goal is to help you make better energy decisions. We adhere to strict editorial guidelines, however this post may include references to products offered from our partners.
Given the economic beating being taken by so many industries in the wake of the COVID-19 pandemic, there are more than a few that have been lobbying for government assistance since March. The Small Business Administration's (SBA) Paycheck Protection loan program has allowed many businesses to keep workers working. In the case of many industries, this just isn't enough.
Rystad Energy, a leading analyst firm, projects a contraction of 1 million jobsover 20%in oilfield services this year. Producers and service companies have already announced spending and workforce cutbacks to stave off major losses or potential bankruptcies.
Energy industry interests have been no exception among those queuing up for some form of government assistance, and this includes the fossil fuel sector as well as those representing the renewable and green energy sectors. While oil and gas lobbyists and executives cite their historical importance to our energy infrastructure and the damage that's been done by plummeting prices even prior to the pandemic, green energy proponents point to how well they'd been doing prior to the crisis, their viability and the wisdom of investing in a stable, emergent sector versus one that appears to have seen its day.
Circling the Wagons in Texas
Last week, some of Texas' prominent elected officials pledged support for the energy industry in the wake of the COVID-19 pandemic.
According to U.S. Sen. John Cornyn, "This has been a double whammy for Texas energy sector. Not only have we seen demand drop precipitously, but Saudi Arabia and the Russians flooded the market with cheap oil."
Relating details of a recent conference call between U.S. legislators and Saudi officials, Cornyn said "If (they) expect votes from us for our alliance when it comes to their security, they shouldn't treat an ally this way."
Cornyn and Cruz both lauded the Main Street Lending Facility as a vehicle for funding the oil and gas industry. Cruz himself has recently done a great deal of work on the regulatory side to ensure that energy industry interests would be able to qualify for assistance.
Cautions Optimism for Renewables Post-Pandemic
However, according to industry experts, government responses are likely to differ from the 2008 financial crisis in important ways, including their impact on the energy industry.
Renewables are likely to get less support from the federal government this time around, but given the relative stability of the sector, it should be able to weather the storm.
One industry source claims that the last 20 years of growth in the renewable sector "is projected to level off in 2020 due to the COVID-19 pandemic, but that doesn't mean it's going to remain flat for very long. In mid-January, the Energy Information Administration (EIA) forecasted an addition of 13.5 GW to the total solar capacity in the U.S., almost doubling the previous single-year high in 2016 of 8 GW."
EIA also projects that residential and commercial renewable projects might actually set new records after the pandemic subsides, based on the pre-COVID numbers. The strong January outlook is thought to be a solid indicator that renewable energy is growing in the U.S., and will continue to do so once the crisis has passed.