Advertiser Disclosure: At ElectricityRates.com, our number one goal is to help you make better energy decisions. We adhere to strict editorial guidelines, however this post may include references to products offered from our partners.
At any time in history, reducing monthly spending is always a concern and goal for the average American. Rent and mortgage is typically a fixed rate that we have no influence on, but the cost of water, gas and electric bills is something that we have some control over; the less we spend on utilities, the more we have to spend on other important necessities as well as luxuries that make life more comfortable. Today, this is more apparent than ever with the plethora of electricity-using devices we have in our homes (and on our bodies) at all times. Setting up your home to be more energy efficient is the best way to reduce on monthly utilities cost and save money to spend on the people and things we truly care about. Use this website to find out how energy efficient your home currently is. Below you'll learn about 5 energy-efficient products that will not only lower your energy bills, but there are the added benefits of improving the air quality of your home and helping to reduce environmental impact. So, even if you have an old home, there are technologies that you can purchase to save money and help your home run cleaner.
(1)
LED Lights
One of the easiest ways to make your home more energy efficient is to replace all standard light bulbs with LED lights. These bulbs are more expensive, but they last much longer than typical light bulbs, and therefor are an investment that is more cost-effective and energy saving.
(2)
SmartPower
Strip
Another easy way to cut down on energy usage in the home is to invest in a "smart" charging station. Unlike typical wall chargers, which continue to use power even after your device (such as a phone) is fully charged, smart power strips can automatically cut off power (or can be turned off via a switch) when the devices no longer need to be charged.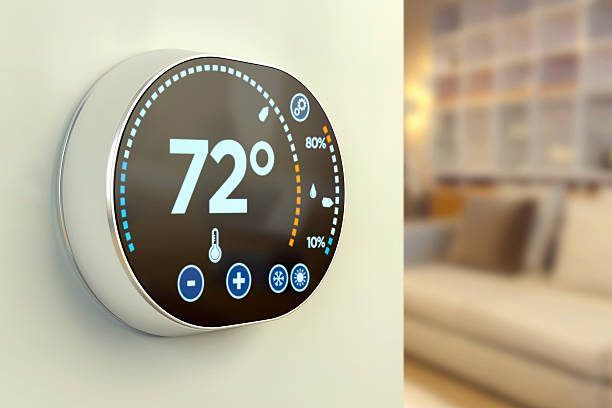 (3) Smart Thermostats
Heating and cooling costs, which contributes to over half of the average energy bill, are of a particular concern during summer and winter months, and, depending on where you live, possibly all year round. Smart thermostats have been shown to save homeowners up to $180 a year by knowing how and when you like your temperature at a particular level. By tracking and programming this information, the systems are able to automatically adjust to reduce power when not needed.
(4)
Smart Kitchen Appliances
Smart appliances, such as smart fridges, may carry a higher price tag, but they help save money long-term by engaging in energy monitoring. Not only does this allow you to observe the devices core energy usage, but also automatically reduce power and consume less energy during peak demand hours.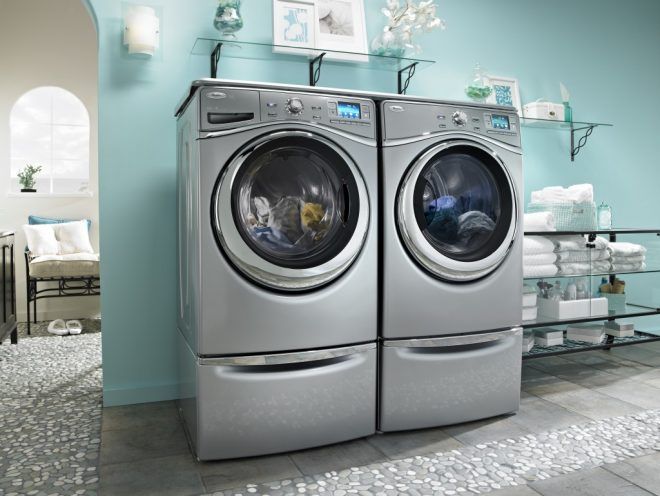 (5)
High Efficiency Laundry Machines
A large percentage of household energy and water bills come from use of a washing machine. There are now machines available on the market that can use up to 25% less energy and 33% less water when compared to basic laundry machines. Use this this link to search for a certified high-efficiency laundry machine.