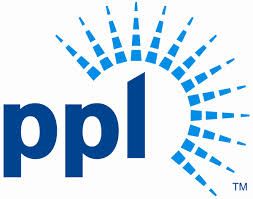 To switch electric providers for PPL Electric you will need your account number. See below for information on how to find your PPL account number on your bill.
PPL Bill Information
To switch PPL electricity providers, you will only need one item on your electric bill:
Account Number: Your 10 digit account number can be found in the top right of your PPL Electric bill.
Compare PPL Electricity Rates
Now that you have your PPL Electric account number, start comparing electricity providers by going to the top right of the page and entering your Pennsylvania ZIP Code into our free compare and switch tool and clicking search. You will then find a number of PPL electricity providers, rates and plans you can choose from.
Some things to take into account while you compare plans are:
Is the rate lower than your current PPL supply rate?
What is the length of the contract with the PPL electricity provider you are considering?
Are you looking for a renewable energy plan?
Save on your PPL Electric Bill
Once you have compared the PPL electricity rates to the current Price to Compare and your PPL supply rate on your bill and have found an electricity plan that you want to switch to, click select and start entering your information. This is the point in which you will need your PPL Electric account number.
Your new provider will contact PPL about your switch. You will still get billed directly by your utility, PPL Electric. It usually takes one to two billing cycles for your to see the change in your supply rate on your PPL bill.
For any billing questions and emergencies, still contact PPL Electric directly.
Other Ways to find your PPL Account Information
Still having trouble finding your account information? To get your account number for PPL you can also:
Call PPL directly at 

800-342-5775
For more information about PPL, go to our PPL Electric utility page[rates_search clear="right"]