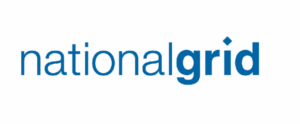 If you're a National Grid customer in Massachusetts, you have Energy Choice providing you the ability to switch electricity providers and realize potential savings on your electricity bill.
This page walks through the information that you'll need when comparing electricity rates and switching providers.
National Grid MA Bill Information
To switch electricity providers in Massachusetts you will need two items on your electric bill:
1. National Grid Account Number
our National Grid account number can be found in the top right corner of your bill.
2. Cycle – The First 4 Letters of Your Last Name
For the cycle portion of your bill, all that is needed is first for letters of your last name.
Compare National Grid Electricity Rates
Now that you have found your National Grid account number and cycle, enter your ZIP Code into the free Rate Comparison Tool located at the top of the page. After you enter your ZIP Code and click Get Rates, you will find National Grid electricity providers, rates and plans in your area.
How to Lower your National Grid Bill
Once you have compared electricity plans and have found a National Grid electricity rate that you would like to sign up for, click select and start entering your contact information. This is where your MA Electric National Grid Account Information will come in handy. Once you have entered all your contact and account information, click continue and you are all set.
There is no need to contact your utility directly. Your new provider will contact National Grid about your switch.
National Grid MA Contact Information
Still having trouble finding your account information? To get your National Grid account number and cycle information you can also: